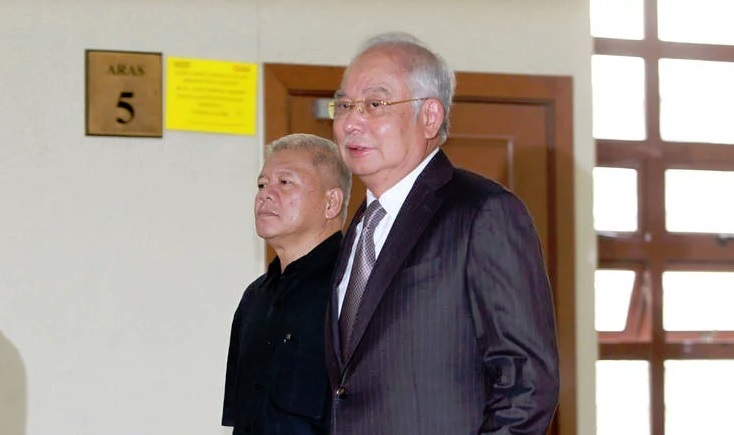 KUALA LUMPUR (May 9): Former premier Datuk Seri Najib Razak (pictured) was seen taking a selfie with a sad expression while he was in the accused dock, as the defence went on with its cross-examination of Maybank Kuala Lumpur main branch assistant branch manager Halijah Abdul Wahab.
Following that, he took several selfies before proceeding to sit up straighter to take another picture of the courtroom from the dock.
According to the open court etiquette, one is not allowed to take recordings either audio or visual, including photographs, while proceedings are ongoing, in order to preserve privacy.
This is also why courtroom sketches are used in publications by the media instead of actual photos of the proceedings.
According to previous reports, Najib had previously dozed off in court during the hearing of his appeal related to the SRC trial and had also left the dock for a toilet break without notifying the court.
The High Court had previously barred any uploading of court recordings on social media, after a clip of the trial was uploaded by Najib's ex-aide Isham Jalil.