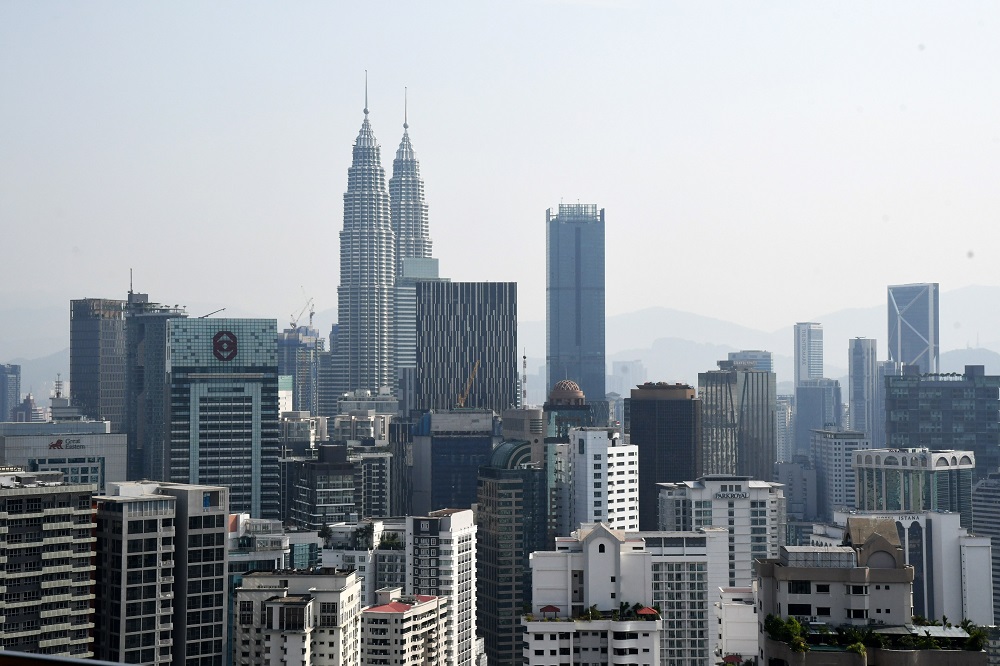 SINGAPORE (May 10): Malaysia outperforms its neighbours within the Association of Southeast Asian Nations (Asean) region in retirement tourism, boosted by its Malaysia My Second Home Program (MM2H) and retirement villages.
Maybank Kim Eng Holdings Ltd regional economist Dr Chua Hak Bin said measures such as the MM2H has made it easier for foreigners to earn long-term stay visas in Malaysia, which has, however, earned a spot as the region's laggard in terms of international tourist arrivals.
"In terms of retirement tourism, Malaysia ranks very well. In fact, it is the best in Asean. The MM2H and retirement villages are reportedly seeing strong foreign demand," he said in a presentation at the Invest Asia 2019 event here today.
Chua said today that as at August 2017, there were 35,800 MM2H participants contributing about RM13 billion to the Malaysian economy.
Chua pointed out that Penang comes highly recommended by the International Living Magazine, which ranked Malaysia among the world's top five best countries to retire in.
Retirement villages such as Eden-on-the-Park in Kuching, Sarawak, and The Green Leaf in Sepang, Selangor, are also seeing foreign demand, according to him.
Chua, however, acknowledged that Malaysia has been the region's laggard in terms of international tourist arrivals after foreign visitor arrivals fell 0.4% last year, declining for the second consecutive year.
He said the decline in international tourist arrivals in Malaysia was largely attributed to the sharp drop in Singaporean visitors due to long waiting time to cross the border.
Overall, Chua said Malaysia's tourism industry has been rising in significance, contributing 14.9% to the country's economy in 2017 compared to just 10.4% in 2005.
Today, Chua said Malaysia is also emerging as a medical tourism destination. He said Malaysia gained ground in the segment with tourists from Indonesia, Myanmar, Vietnam and China.
Chua said today Malaysia recorded one million medical tourists in 2017.
From 2010 to 2018, medical tourists — mostly Indonesians — doubled to 1.2 million while medical tourism receipts tripled to RM1.5 billion, with Penang alone accounting for about 40% of medical tourism receipts in Malaysia, according to Chua.
While tourism infrastructure and infrastructure readiness remain a weak spot for many Asean countries, especially the Philippines, Chua highlighted that Malaysia, along with Singapore and Thailand, rank highest in the region.
"Six out of eight major Asean international airports are facing over-utilisation and bottlenecks. The region's airport infrastructure is facing bottlenecks. Now, several countries are expanding airport capacity to meet rising demand amid tourism boom," he said.
Notably, tourists from China have been driving the boom over the years. Chua said Chinese tourists, who are deemed big spenders, are skipping America as they prefer the likes of Thailand, Vietnam and Singapore.
Hurt by the trade war and China's economic growth slowdown, Chinese tourist traffic is, however, seen slowing of late, but Chua opined that the long-term prospects of the Chinese tourist segment remains positive.
He said the passport penetration rate is still low in China at 9% while India's stands at 5%. These numbers compare with the 42% passport penetration rate in the US and 76% in the UK, he said.
"India could be the next big growth market. We expect to see more flights to India. China is slowing down, but bear in mind that they have a billion (people) population, so the potential is huge," said Chua.