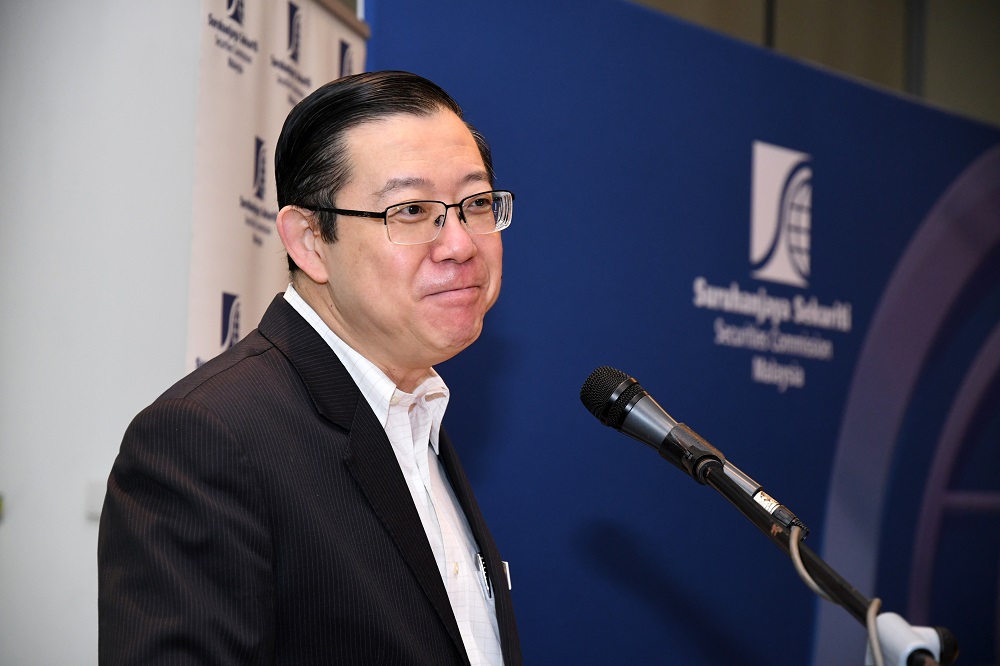 KUALA LUMPUR (May 17): Property crowdfunding will offer an alternative to homebuyers, said Finance Minister Lim Guan Eng.
Speaking to reporters after the Fintech Roundtable here today, Lim said the guidelines on property crowdfunding - unveiled by the Securities Commissions (SC) Malaysia today - is in line with Putrajaya's effort in providing more choices in the market.
"What we want is to offer more alternatives. The present market economy is all about choice and what we want [to do] is to give more choices.
"When you give more choices, people will be more confident. So, it is not only about variety but also diversity and debt of the market," he said.
He added that through property crowdfunding, the government also hopes to address the oversupply of properties in the market.
"We want [property crowdfunding] to be effective, but it has just come out as one of the few firsts in the world, so let's give it [some time to] work out," he said.
He noted that the country has to embrace the advancements in technology and digital economy to stay ahead of the curve.
"Whether we like it or not, we have to embrace the industry 4.0, fintech industry and the digital economy. But of course, we want to ensure that there is minimal disruption and destruction.
"SC is staying ahead of the curve by providing the guidelines on property crowdfunding while encouraging more investors to come in – not just start ups, but also overseas institutions," he elaborated.
When asked if banks are not providing enough financing to the market, Lim said that banks should be a bit more forward in order to help the economy to grow further and mitigate the current economic risk from the China-US trade war.
"Take the trade war between China and US as an example, what the China government did was to make more cash available [in the market] to lessen the impact from such external event.
"Similarly, we are also influenced by the trade war. We hope banks can play their part and do their bit for the economy by allowing more lending. Not just for first time homebuyers in the housing sector, but also for businesses in general," he added.