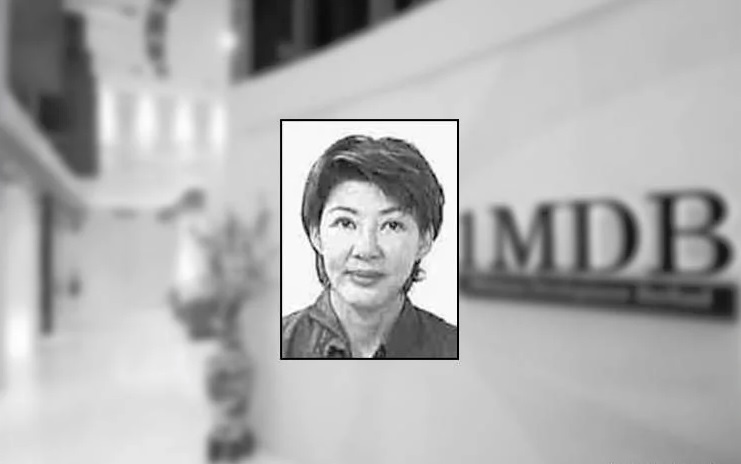 KUALA LUMPUR (May 17): While Jho Low's mother Goh Gaik Ewe has yet to receive the cause papers in relation to the government's move to recover assets belonging to her, former premier Datuk Seri Najib Razak, his wife Datin Seri Rosmah Mansor and 15 other parties, she has appointed two lawyers to represent her in this morning's forfeiture proceedings.
Goh's lawyers M Puravalen and Ragunath Kesavan informed High Court judge Justice Mohamed Zaini Mazlan that they would be acting for her after deputy public prosecutor (DPP) Muhammad Shukri Hussain, who appeared together with DPP Fatnin Yusof and DPP Liew Horng Bin, informed the court that they were unsuccessful in serving the papers to Goh.
Following this, Justice Zaini instructed the prosecutors to serve the papers to the lawyers as they have agreed to represent her.
Meanwhile, Tan Sri Muhammad Shafee Abdullah represented Najib, while lawyer Azrul Stork appeared for Rosmah, their children Nooryana Najwa Najib, 31, and Nor Ashman Razak Najib, 28, and Najib's 43-year-old stepson Riza Shahrir Abdul Aziz.
Businesswoman Aiman Ruslan, who was also named in the forfeiture action, appeared in court herself, as did Mohd Kyizzad Mesran, while lawyer Datuk Tan Hock Chuan appeared for former Goldman Sachs banker Roger Ng and his wife Lim Hwee Bin.
A representative from Senijauhar Sdn Bhd was also present.
Others named in the forfeiture action by the government were Yayasan Rakyat 1Malaysia, Yayasan Semesta, Yayasan Mustika Kasih, Rembulan Kembara Sdn Bhd, Kee Kok Thiam, Tan Vern Tact and Geh Choh Hun.
On May 7, the Malaysian government named these parties in a civil forfeiture suit seeking to recover 263 pieces of branded handbags, 14 pieces of branded watches, 27 pairs of branded shoes, cash in various denominations including some RM725,000, 26 Nissan Urvan vehicles, one Nissan X-Trail, monies held in some 29 current or fixed deposit accounts, and a property in Tanjung Bungah, Penang registered to Goh.
Shukri asked Justice Zaini to fix another date for mention in order for the government to serve the affidavits to the parties concerned.
Following this, the court fixed May 30 for mention of the case.