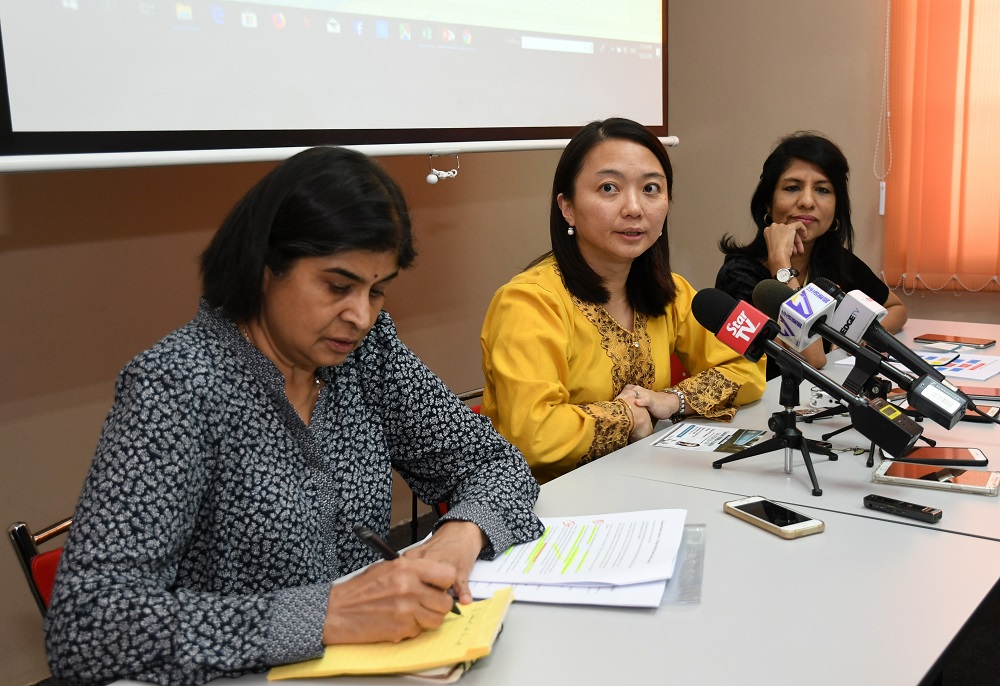 KUALA LUMPUR (May 18): Segambut lawmaker Hannah Yeoh (centre) has revealed that she did meet with Federal Territories Minister Khalid Samad over the controversial the Taman Rimba Kiara project "but failed to come to any agreement", The Star reported today.
Yeoh said the first meeting took place on July 26 in the Parliament building "to explore better housing options for those affected and explain how townhouses could be built on the current longhouse footprint". Also present then was the developer of the project
Another meeting took place on Nov 23 during a Taman Tun Dr Ismail town hall session with the new Kuala Lumpur mayor Datuk Nor Hisham Ahmad Dahlan where it was agreed to create a joint-working committee to solve the TRK problem.
"The first joint-working committee meeting was held on Dec 17. At every meeting, they would say 'it is a scaled-down version, we will give you back some park'.
"The issue is encroachment into a public park. Reducing the density means nothing in the encroachment issue.
"The deal is wrong because of a conflict of interest issue. Returning four acres of land is wrong because the whole exercise is wrong," Yeoh was reported saying by the daily at a town hall meeting today at Taman Tun Dr Ismail.
Yeoh also showed photographs of her meetings with Khalid to those present at the town hall session.
Khalid had on Thursday said he was disappointed that his "friends" did not try to meet him before criticising the project through the media.
"I don't know how many times you have gone and met with the Taman Tun Dr Ismail residents but you have not sat and met with me even for one minute.
"So how can you make comments after listening to one side of the story?
"If you can go and talk to the resident so many times, why don't you come and see me? Just come once and I can explain to you and I will show you all the documents.
"This is very, very disappointing because we were all friends," said Khalid.