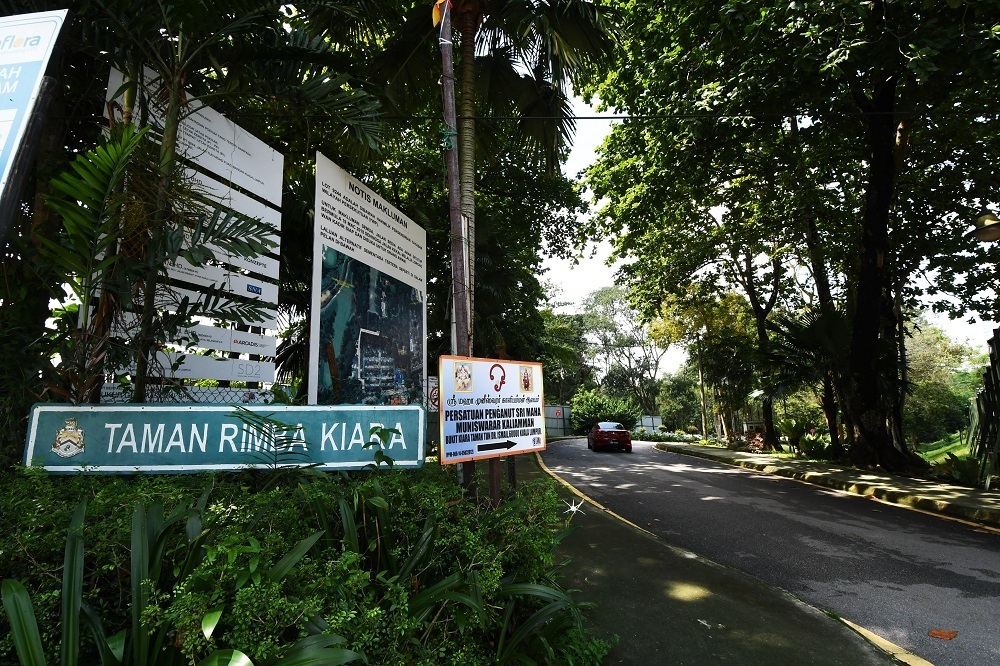 KUALA LUMPUR (April 1): The Bukit Kiara Rumah Panjang Residents Association has publicly come out to oppose the Taman Rimba Kiara (TRK) (pictured) condo development as the longhouse residents would be relocated from their current four-acre residence to a one-acre plot elsewhere in TRK.
"Sunderam Vadiveloo does not speak for the entire Rumah Panjang community, and his association excludes many of us who are recognised residents of the Rumah Panjang," Bukit Kiara Rumah Panjang Residents Association secretary M Sivakumar said in a statement which was also reported by the Malay Mail.
Sunderam Vadiveloo is the chairman of Bukit Kiara Public Housing Residents' Organisation, the rival group to Bukit Kiara Rumah Panjang Residents Association.
Sivakumar explained that his group wanted to remain where they were and not "move into small units inside a 29-storey block of flats".
"It will change and affect our style of community living, which we have practised for decades.
"We have lived next to Taman Rimba Kiara for decades. Many of us grew up playing in the park and our children still use the park today. We do not want it to be destroyed," Sivakumar said.
* Longhouse residents: We can't wait anymore
Last week, Sunderam blasted Residents Association of Taman Tun Dr Ismail (TTDI) and Segambut MP Hannah Yeoh over their stance on the proposed development in TRK.
"The families are stuck and are not able to get their permanent homes after more than 36 years of waiting.
"The prejudicial objections raised by the Residents Association of Taman Tun Dr Ismail (TTDI) and Segambut MP Hannah Yeoh to scrap the entire development have caused delay in the development of the affordable housing, thus jeorpadising the TTDI longhouse settlers' rights and interests," Sunderam said in a statement last week.
"It saddens us that all the parties have completely ignored us and our existence. We appear to be less significant than the 3.2ha trees and joggers in Bukit Kiara. We are just asking for a roof over our heads.
"Is saving the 3.2ha land for joggers more important than providing proper homes for the poor elderly families with children and grandchildren living in cramped and dilapidated conditions? The larger 6.9ha of Taman Rimba Kiara will remain untouched for the joggers. Are we to continue living like this?" he added.
Meanwhile, Sivakumar and his RA have a different view of Yeoh and the TTDI folk.
"The TTDI community and YB Hannah Yeoh have shown a lot of goodwill and friendship to the Rumah Panjang community," Sivakumar said.
"They have consistently supported permanent housing for us from the beginning. YB Hannah Yeoh has been very supportive of our community and she has engaged with us many times since she became Segambut MP, including visiting our temple during festivals.
"She recognised that more voices from the Rumah Panjang community should be heard, which is why she added our association to the joint working committee," he added.
Sivakumar also questioned Sunderam about a RM700,000 repair "allocation" that the latter had received from Malton.
"As residents and from what we have seen, no repairs of such value have been done by Sunderam's association.
Where is the RM700,000?" Sivakumar asked.