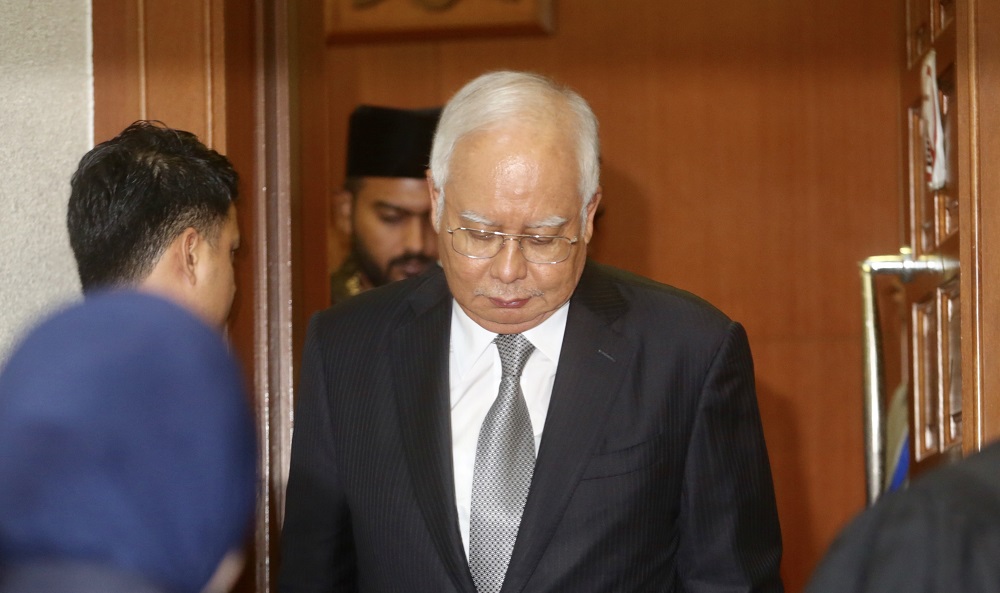 KUALA LUMPUR (May 22): Any privatisation of the Johor Bahru-Singapore Rapid Transit System (RTS) will enable "cronies" to profit for decades to come, said former prime minister Datuk Seri Najib Abdul Razak (pictured) in a Facebook posting yesterday.
"The previous BN government appointed Prasarana, which is owned by the government, and Singapore appointed SMRT that is owned by their government.
"Each day, hundreds of thousands would use RTS to go to and from Singapore. The project's profitability is near certain.
"That is why Singapore is appointing its government-owned company to handle it.
"Now, Pakatan Harapan wants a crony private company to extract profit for decades, although it is a public amenity that should benefit the people and not cronies," wrote Najib in his post, which was also reported by Malaysiakini.
It was reported yesterday that Putrajaya has received various proposals from private investors for the RTS Project
"Yes, we are in talks with some private investors. There are various proposals. We are still looking at those proposals," Malaysian Transport Minister Anthony Loke Siew Fook said.
Loke said the government was looking into getting the private sector to be involved in the project, which costs RM4 billion and would have to be borne by the Malaysian Government.
Malaysia and Singapore yesterday officially signed the supplemental agreement (SA) for suspension of the RTS Link project until September 30 this year.
Loke said Malaysia would reimburse Singapore about RM2 million by July 31, 2019, as abortive costs incurred as a result of the six-month suspension.