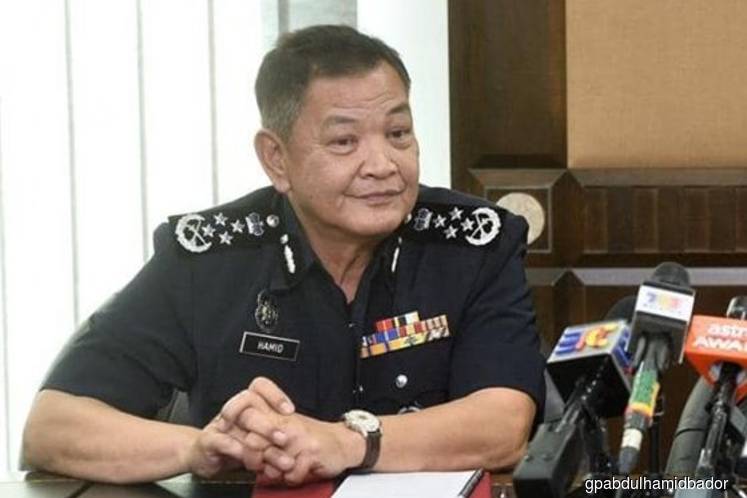 KUALA LUMPUR (June 1): A viral message statting that fugitive businessman Jho Low had been arrested by China authorities "is incorrect", Inspector-General of Police Hamid Bador (pictured) told the media through WhatsApp today.
"We are working towards that end but nothing has been finalised as yet. That message is incorrect," Hamid was reported by Malaysiakini telling the media.
A viral message earlier this evening stated that Low had been arrested by China law enforcement and would be brought back to the country in a Royal Malaysia Air Force plane.
On Thursday, Hamid announced that PDRM is confident it would be able to arrest Low soon.
"Insya-Allah (God willing), when I say we are sure of bringing him back soon, it means soon," he said.
He said that the police have new leads on the whereabouts of Low who is allegedly linked to the 1Malaysia Development Bhd (1MDB) scandal.