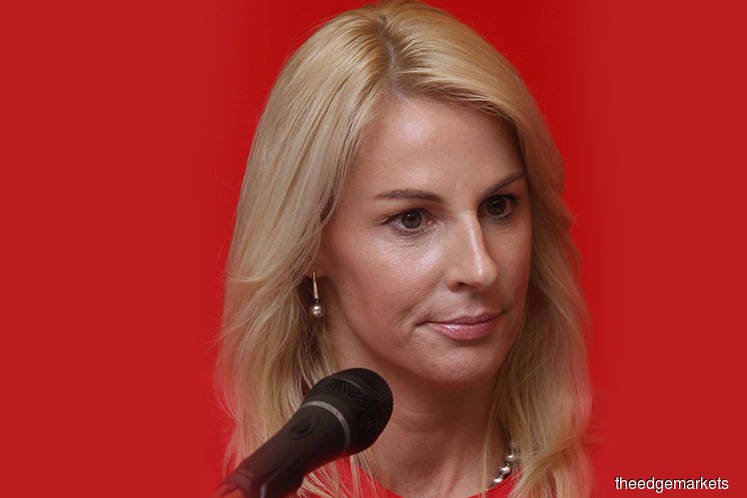 KUALA LUMPUR (June 10): Speculations have surfaced regarding AmBank Group ex-chief financial officer (CFO) Mandy Rutherford (pictured) after she withdrew from taking up one of the most senior banking roles in New Zealand in March 2018.
New Zealand-based news portal Stuff Ltd reported yesterday (June 9) that Rutherford, who spent six years as AmBank CFO, was set to start a job at Bank of New Zealand (BNZ) that would have paid nearly NZ$1 million (RM2.76 million) a year, but did not show up for work.
BNZ chief executive Angela Mentis was quoted as saying Rutherford was never on BNZ's payroll and that her withdrawal happened just as she joined the company.

"It was personal reasons for Mandy and we respected that and supported that. It is her personal situation that changed," Mentis said.
According to the report, Rutherford now works as chief executive and executive director of Australian-owned financial services company AMG Group in Melbourne.
It was reported that Rutherford has not responded to multiple requests for comment. It was reported that her non-appointment at BNZ and the silence around it, has left a vacuum of information.
"While Rutherford started working for ANZ Australia (Australia and New Zealand Banking Group Ltd) in 2000, in 2011, the banker was seconded to work for Malaysia's AmBank. But during her six-year tenure, AmBank became embroiled in an alleged multi-billion dollar embezzlement scandal, which resulted in the July 2018 arrest of (former) Malaysian prime minister (Datuk Seri) Najib Razak.
"ANZ owned 24 per cent of AmBank and had three staff on AmBank's board when Rutherford and another former ANZ executive were seconded to AmBank's chief financial officer and chief risk officer roles. During her time at AmBank, she went by the name Mandy Jean Simpson," Stuffreported.