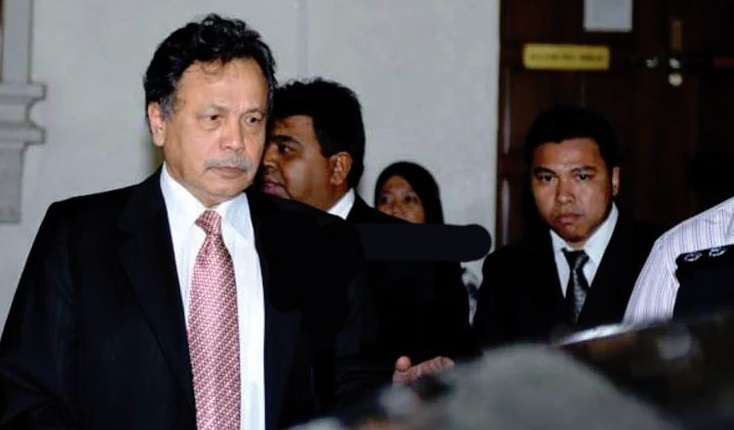 KUALA LUMPUR (June 13): A claim filed by the Government of Malaysia against National Feedlot Corp Sdn Bhd (NFC), its chairman Datuk Dr Mohamad Salleh Ismail (pictured) and his three children, and six other companies owned by the family over a sum of RM253.6 million owed to the government, has now been transferred to the commercial division of the High Court.
The matter was called up for case management before High Court (civil division) Judge Datuk Nik Hasmat Nik Mohamed today.
However, Federal Counsel Shaiful Nizam Shahrin, who represented the government, told theedgemarkets.com that Justice Nik Hasmat is of the view that the case should be handled by the commercial division of the High Court, after she went through the statement of claim.
Justice Nik Hasmat then ordered for the case to be transferred to High Court's commercial division, he added.
"No further date has been fixed for now," he said, adding that the High Court's commercial division will set a new case management date later.
On May 31, the government had filed the claim through the Attorney-General's Chambers (AGC), and named NFC as the first defendant and Mohamad Salleh, former NFC CEO Wan Shahinur Izran Mohamad Salleh, directors Wan Shahinur Izmir Mohamad Salleh and Wan Izzana Fatimah Zabedah Mohamad Salleh as the second to fifth defendants.
It also named six companies controlled by the family as the sixth to 11th defendants, namely National Meat & Livestock Corp Sdn Bhd, Real Food Co Sdn Bhd, Meatworks Corp Sdn Bhd, Agroscience Industries Sdn Bhd, Asian Bioscience Corp Sdn Bhd and Techknowlogy Imageware (M) Sdn Bhd.
Mohamad Salleh is the husband of former minister of women, family and community development Tan Sri Shahrizat Abdul Jalil.
The claim against NFC and the Salleh family, amounting to RM253.62 million, represents the sum owed to the government, together with interest of 2% per annum and default interest on RM224.77 million.
The government is also seeking a declaration from the court to have Salleh's family personally liable for the debt repayment, the sum of RM118.04 million allegedly misappropriated from the loan and secret profits arising from it as well as Putrajaya's entitlement to claim equitable title to the properties bought using NFC's RM250 million loan from the government.
In response to the claim, Mohamad Salleh is reported to have issued a statement, saying that a new buyer of NFC is willing to fully settle the loan and that Prime Minister Tun Dr Mahathir Mohamad has been informed accordingly via a letter dated Nov 21, 2018.