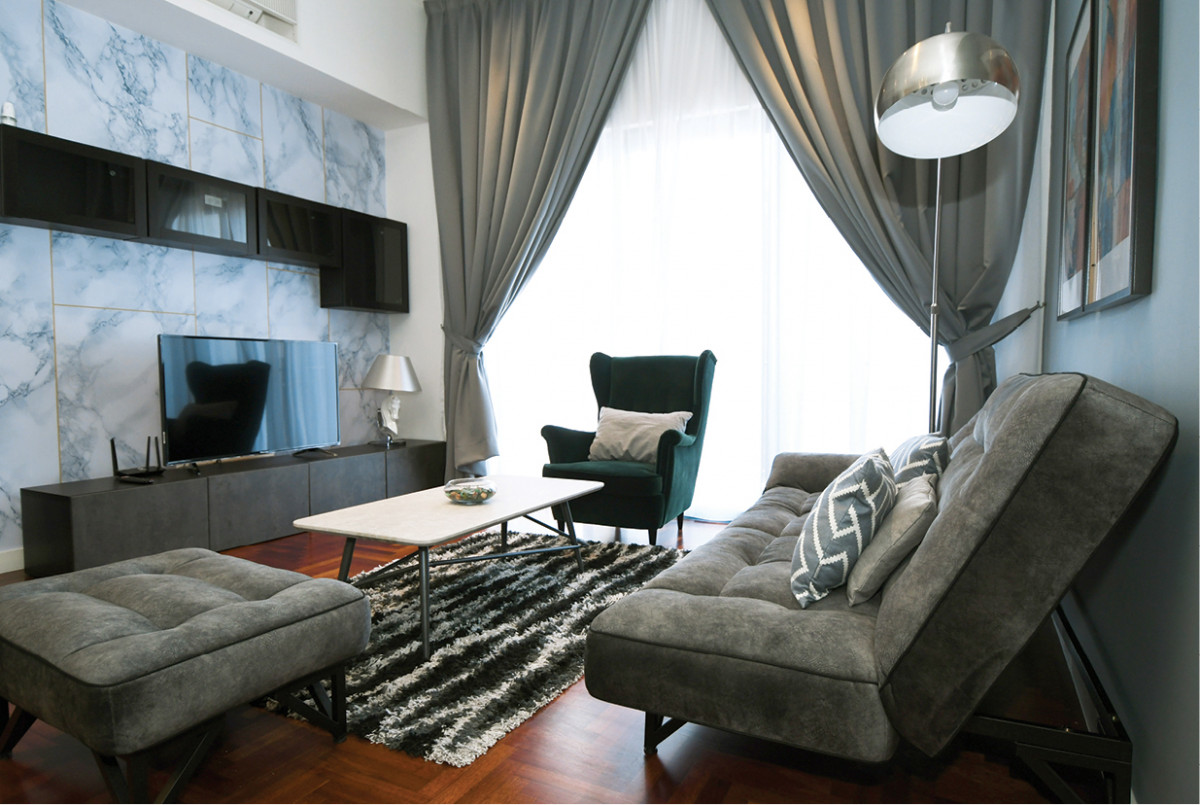 With unsold completed residential properties at an all-time high in Malaysia and with landlords competing for tenants amidst a slowdown, there is one thing developers and property investors with empty homes could do — rent them out for short-term rentals instead of waiting for long-term leases.
But managing short-term rentals requires time and effort, especially if you have several properties on hand. You may find it a chore or may be too busy to manage these properties when all you are looking for are yields to be banked into your account every month. Can you skip all the logistics and paperwork? Thanks to property management company Plush Services, it is possible.
Founded in 2016 by sister and brother duo, Yap Vin Li and Yap Zer Ken are directors of the company. Zer Ken explains to EdgeProp.my that the idea came about in 2016 when his sister Vin Li tried out the Airbnb concept with one of her spare dual key apartments in Kuchai Lama, Kuala Lumpur.
"So, we did up the place nicely, took some pictures of the place and listed it. The first night itself, we got bookings already. We were very excited because this apartment was in Kuchai Lama, and we thought — this unit is not even in a prime area like KLCC. If we can do it here, what about the KLCC area?" said Zer Ken.
It was that moment that led to the thought that they could also help other property owners to manage their short- to medium-term rental properties. After sleeping on it, they decided to set up a business to offer management services to property owners so that they do not have to go through the hassle of having to work with different parties and to constantly deal with guests checking in and out.
Through word of mouth by clients and friends of friends, property owners started to engage them.
"We were managing 15 to 20 properties in the first few months when we first started. It has been growing organically ever since. Today, we are managing close to 150 units of properties in Kuala Lumpur including Bangsar, Mont'Kiara and Old Klang Road," says Zer Ken.
Earlier this year, they expanded their business to Penang and Ipoh where they are managing close to 40 units combined. They are also looking to expand to another country in the next six months or so, with a high chance of it being in Indonesia.
Vin Li says their main clients are mostly individual owners looking at short-term to medium-term rental, and Plush Services makes sure that these units are occupied.
Last year, they started working with property developers who have overhang units and Plush Services helped to lease out the unsold units so that they do not remain vacant.
"For such units, the developer will have a private deal with us to see how we can help them to 'move' the units so that they can at least gain some yield before the property is sold eventually," Vin Li explains.
How it works
Most clients sign an agreement of at least a year with Plush Services to manage their properties. Plush Services takes a percentage of the profit made from the transactions concluded.
The company focuses on leases from as short as one day to stays which can go up to a few months.
"The people who check in into these properties comprise 50% Southeast Asian tourists while the other half is made up of expatriates. We are starting to build up our corporate leasing portfolio where companies with expatriates coming in for a few months can stay in one of our properties rather than in a hotel because it is a lot cheaper while getting good quality stays in terms of cleanliness and services which we provide.
"Our growth plan is to push for more corporate stays as it is a huge area of business for us," says Zer Ken.
Among the services Plush Services provide are interior designing, cleaning, repair and maintenance, photography and listing, guest concierge and check-in as well as administration and paperwork.
"Some of our clients are so busy that they have even tasked us to pay their maintenance fee every month," says Zer Ken.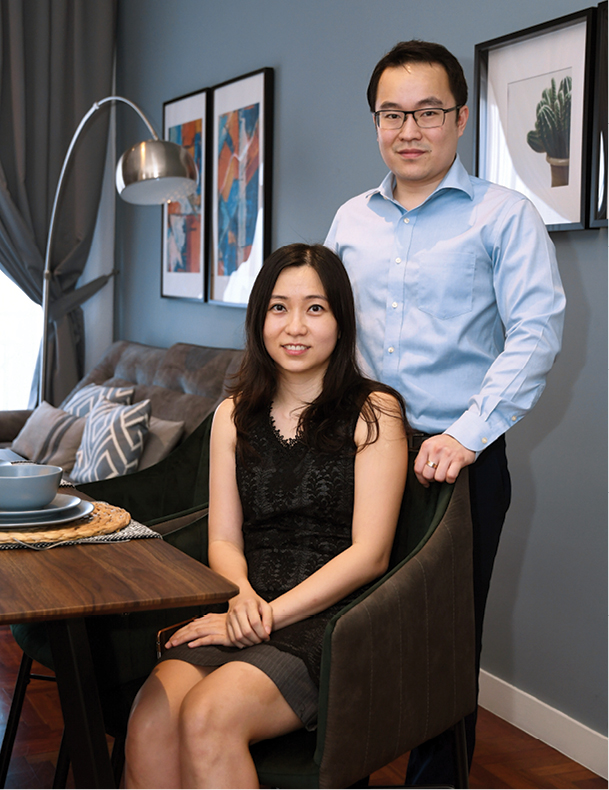 Meanwhile, the biggest challenge when it comes to operating this business is to maintain the exceptional quality of their work, Vin Li says.
"When you grow so fast, it can be hard to make sure the quality of your service is consistent as you have to hire more people and the training process becomes more challenging. When you are working on one unit, it is okay, but it is different when you work on 100-over units," Vin Li explains.
Their team is made up of about 40 people including cleaners. They also spend time addressing concerns from Joint Management Bodies and Management Corporations that arise regarding short-term rental stays.
"We try not to be that guy who doesn't care about what you want. Usually, we will try our best to speak to them and work out the best solution for whatever issues it may be. Some places have issues with the registration of guests, so we try to register users with the guards beforehand such as collecting their pass-port details and photos so that the guards can match it when they check.
"If they really don't want short-term rentals to be carried out, we then consider other alternative use for the property such as medium-term stays," explains Zer Ken.
He adds that they are selective in choosing the properties that are offered to them to be managed as they need to make sure they are able to fulfil and return the yield to the owners.
"For some places, long-term rental is much better, so we will tell the owners straight and upfront that based on our calculations, it may be better for them to consider doing long-term renting. However, if some prefer short-term renting and they want us to manage their properties for them, it is fine by us. But if they are really looking for yield play, then we will be upfront about it.
"Most of our customers have stayed with us long-term, unless they have sold their properties, so that is a good thing for us," Zer Ken concludes.
This story first appeared in the EdgeProp.my pullout on June 14, 2019. You can access back issues here.