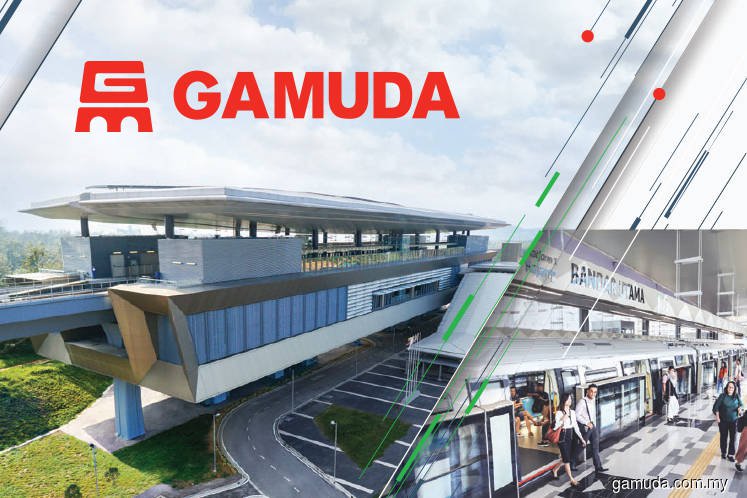 KUALA LUMPUR: In just a year, Gamuda Bhd has divested its cash generative concession business, namely its 40% equity stake in water treatment firm Syarikat Pengeluar Air Sungai Selangor (SPLASH), and its intra-city toll highways in the Klang Valley.
This leaves the investing fraternity wondering whether Gamuda has become a different kettle of fish now, without the two cash cows.
Last Friday, Gamuda announced that the four toll concessionaires in which it owns equity interest, had received letters of offer from the Minister of Finance Inc (MoF Inc) for an estimated RM4.5 billion cash, after deducting their borrowings. The government will also take over the borrowings that are linked to the highways.
The four concessionaires that have been offered are Gamuda's subsidiaries and associate companies, namely its 70%-owned unit Kesas Holdings Bhd, its 52%-owned associate Sistem Penyuraian Trafik KL Barat Holdings Sdn Bhd (Sprint Holdings), its 44%-owned public-listed Lingkaran Trans Kota Holdings Bhd (Litrak Holdings), and its 50%-owned joint venture Projek SMART Holdings Sdn Bhd.
Gamuda anticipates the purchase consideration for the expressway concession companies to be:
• RM1.23 billion for Kesas (which owns Kesas highway)
• RM870 million for Sprint Holdings (which owns Sprint, Kerinchi and Penchala highways)
• RM2.34 billion for Litrak Sdn Bhd (which owns Lebuhraya Damansara Puchong)
• RM60 million for SMART (which owns SMART Tunnel)
Based on Gamuda's effective interest in these toll concessionaires, the group expects its share of the sale proceeds to be RM2.36 billion, which is equivalent to 96 sen per share, from the divestments. Gamuda's share price closed at RM3.83 last week.
The group's 44%-owned public-listed entity Litrak Holdings, which wholly owns Litrak and holds 50% of Sprint Holdings, is expected to receive RM2.775 billion or RM5.26 per share. Litrak Holdings' share price closed at RM4.21 last Friday.
Last August, Air Selangor offered to buy out SPLASH's water treatment assets at RM2.55 billion cash, ending the water impasse in Selangor that lasted more than 10 years.
Based on a back of envelope calculation, Gamuda's cash pile should be enlarged by an additional RM3.38 billion with the latest sale of highway concessionaires, assuming Litrak Holdings will distribute all sale proceeds to its shareholders.
As at Jan 31, Gamuda's cash balance was at RM1.39 billion, while its borrowings stood at RM6.04 billion. Gamuda has said it expects to receive the bulk of the cash payment for the Splash stake sale in March.
Some analysts and fund managers commented that the offer from MoF Inc is a rather fair deal for Gamuda, considering Litrak Holdings' concessions do not have that many years left ahead. On top of that, the group will be able to unload its borrowings at the same time.
Furthermore, SMART highway is not that profitable compared with other intra-city toll roads. Hence, a takeover offer should be welcomed.
But going forward, how will Gamuda's earnings prospects be, considering that the values of its infrastructure construction contracts have been trimmed following a renegotiation? Moreover, the property market remains soft.
For the six-month period ended Jan 31, the group's water and expressway concessions division earned a pre-tax profit of RM183.18 million, which is equivalent to 41% of the group's total, compared with RM223.21 million a year ago.
Its engineering and construction division, on the other hand, generated a pre-tax profit of RM173.53 million (versus RM211.76 million previously), while property development contributed RM92.89 million (versus RM108.29 million a year ago).
For the financial year ended July 31, 2018 (FY18), its concession division posted a net profit of RM316.05 million, which was the group's biggest earnings contributor, compared with its construction division's RM296.7 million and its property development's RM205.6 million. The concession division accounted for nearly 39% of the group's total net profit.
Gamuda's share price has staged a strong rebound after it tumbled to around RM2 — the lowest level for more than 10 years, last October. The stock gained 12 sen, or 3.23%, to settle at RM3.83 last Friday. Based on its historical earnings per share (EPS) of 20.89 sen in FY18, the stock is trading at a price-earnings ratio of 18.3 times. Its EPS was at 24.78 sen in FY17.
For the six months ended Jan 31, 2019, Gamuda's cumulative net profit declined 17.5% to RM375.7 million from RM455.2 million in the previous corresponding period. EPS stood at 13.99 sen versus 17.43 sen a year ago.
As of last Friday, prior to the announcement of MoF Inc's offers, investment analysts were divided in their recommendation on the construction giant. There were nine analysts that rated the stock a "buy", while seven gave it a "sell" and six were "neutral". The fair value given ranged between RM2.23 and RM4.60.
This article first appeared in The Edge Financial Daily, on June 24, 2019.