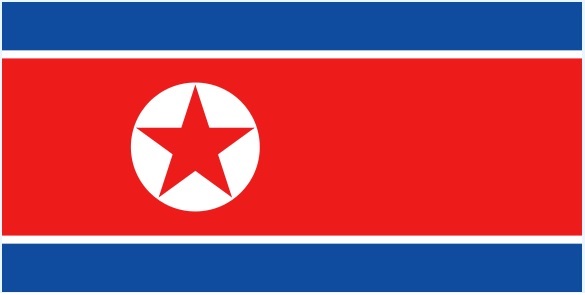 KUALA LUMPUR (June 25): A North Korean businessman, who took up the Malaysia My Second Home scheme, has been refused bail by the Magistrate's Court here after he was indicted by a US court on five counts of money laundering.
Mun Chol-Myong, 54, who has been in Malaysia for over 10 years and has two daughters and a cancer-stricken wife, had been detained by the Malaysian authorities since May 14.
This followed an indictment request from the US Federal Bureau of Investigations to face charges of alleged money laundering involving luxury goods.
Magistrate Noorasyikin Sahat dismissed his bail application yesterday on the grounds that Mun, who is sick, can seek treatment for his ailment from the Prisons Department and that the defence, comprising Datuk Jagjit Singh and Datuk Akberdin Abdul Kader, had not shown evidence that no medical treatment was given to the suspect. As for Mun's wife who had been having cancer for the past 10 years, Noorasyikin held that the defence had not shown that she had suffered a relapse of the illness.
"Furthermore, the United States has an unstable diplomatic relationship with North Korea and hence there could be a reason for him being a flight risk," she said, adding that although Mun had purchased a home here, it is not a valid reason for him not to be held further.
Noorasyikin fixed next Thursday for mention on the possibility of the court transferring the extradition proceeding to the Sessions Court.
Jagjit and Akberdin had asked that their client be released on bail after 39 days of being held in remand on the grounds that Mun is sick while he was in prison awaiting his extradition proceedings.
"He is only given Panadol for his ailment.
"Furthermore, his wife is suffering a relapse of cancer and that the court can impose conditions for Mun to be released on bail.
Deputy Public Prosecutor (DPP) Faizul Aswad Masri and DPP Lim Ju Vynn, in objecting bail, cited there are no special circumstances for the court to grant bail as medical treatment had been given by the prison authorities.
Faizul cited former Goldman Sachs banker Roger Ng's extradition proceedings as an example, where the Malaysian was not allowed to be given bail until he is extradited to the US.
The DPP added that money laundering is a non-bailable offence in Malaysia and that under the Extradition Act 1992, the home minister can hold a person who had been accused for 60 days pending the extradition hearing.
Akberdin said they will seek further instruction from their client on whether to review the magistrates court's decision.
This article first appeared in The Edge Financial Daily, on June 25, 2019.