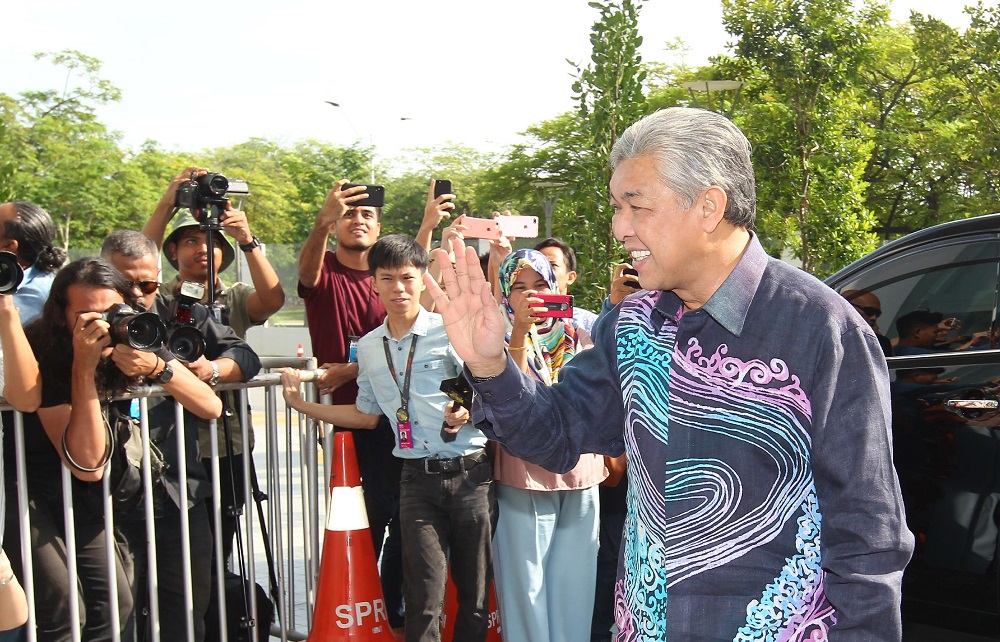 KUALA LUMPUR (June 25): The Malaysian Anti-Corruption Commission (MACC) has obtained sanction to charge Umno president and former Deputy Prime Minister Datuk Seri Ahmad Zahid Hamidi with new corruption charges in relation to the foreign visa system, at the Sessions Court here tomorrow and on Thursday in Shah Alam.
The MACC in a statement today said Zahid is expected to face charges under Section 16(a)(B) of the MACC Act 2009 and Section 165 of the Penal Code.
Section 16(a)(B) concerns a public officer soliciting or receiving or agreeing to receive gratification, while Section 165 concerns a public servant obtaining a valuable thing.
Zahid has already been charged with 47 counts of money laundering and criminal breach of trust.
While the statement did not indicate how many, Zahid, who is also Bagan Datoh MP, is said to face an additional 40 charges.
The MACC statement also said Zahid had been called in yesterday when he was arrested for the anti-graft commission to complete investigations on alleged corruption involving the foreign visa system.
The former deputy prime minister was subsequently released after that.