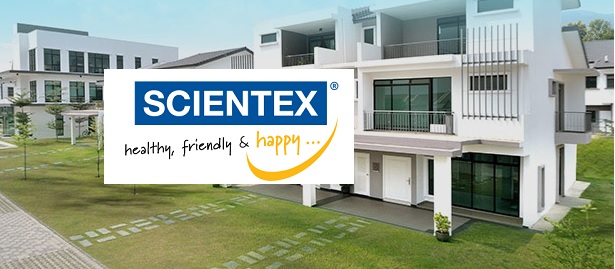 KUALA LUMPUR (June 26): Scientex Bhd net profit for the third quarter ended April 30, 2019 rose 19.2% year-on-year (y-o-y) to RM72.88 million from RM61.14 million, on the back of better sales performance achieved from both the manufacturing and property divisions.
According to a Bursa Malaysia filing, earnings per share rose to 14.31 sen from 12.5 sen previously.
Revenue for the period rose 38.9% y-o-y to RM828.46 million from RM596.42 million.
Scientex declared a first interim dividend of 10 sen per share, to be paid on July 23.
For the nine months ended April 30, net profit slipped marginally to RM200.3 million against RM201.52 million in the corresponding period a year ago, on the back of a 22.7% year-on-year rise in revenue to RM2.31 billion from RM1.88 billion.
In a separate statement, Scientex managing director Lim Peng Jin said the firm's ability to track commendable progress in the flexible plastic packaging (FPP) and property development businesses despite a keener operating landscape, attests to its competitive edge in providing customer-centric high-quality products to discerning local and international customers.
"Our FPP segment stands to gain further traction, as we not only grow sales in existing businesses, but also potentially add Daibochi Bhd's acquisition of Mega Plastic & Packaging (MPP) to the mix."
"For our property development segment, we would continue to launch more projects as well as expand our landbank. The recent 526 acres of lands purchased from April 2019 to date across Melaka, Rawang, Ipoh, and Penang brings our landbank to 3,795 acres, and demonstrates our commitment to build more affordable homes," he said.
On Scientex's prospects, Lim said the proposed acquisition of MPP enables Daibochi to serve more regional customers, adding on to its existing clientele comprising multinational companies.
He said the enlarged production capacity and capabilities also lead to increased economies of scale, and would support joint development towards more product innovation.
"Our property segment is also poised for growth, with new launches worth approximately RM500.0 million in gross development value lined up for the last quarter of FY2019, as we strive to capture increasing demand for affordable homes across Malaysia," he said.
At the midday break, Scientex shares were flat at RM8.56, giving the group a market capitalisation of RM4.41 billion.