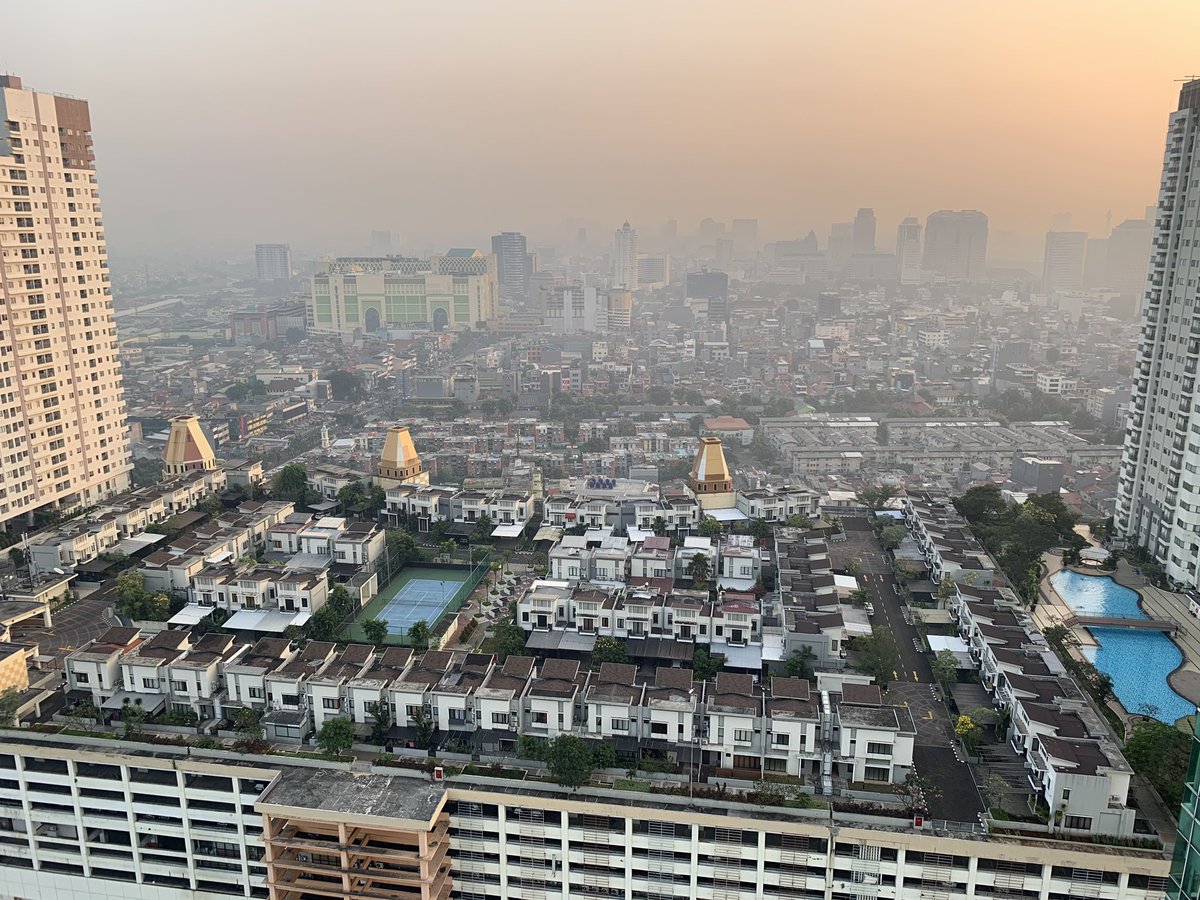 KUALA LUMPUR (June 27): While most land-scarce cities pigeonhole their denizens into vertical blocks, Jakarta has given a fresh twist to the development-in-the-sky concept. In an effort to accord more elbowroom to the inhabitants of the most populous island in the world, a developer in the crowded capital city of Indonesia has ingeniously taken over the roof.
A Twitter shot of a residential development of town houses sited atop a roof, complete with roads, lawns and even a swimming pool, has garnered 19,000 likes and 27,000 retweets so far.
The sight was caught on Twitter user @shahrirbahar1's posting, who captioned it: "Good morning Jakarta. How did they think of developing a residential enclave atop a building?"
To add to the appeal, this is not just any roof, but the roof of a shopping mall in Central Jakarta.
Tiny specks, believed to be residents, can be seen dotting the swimming pool. If the picture had been taken at eye level, it would have looked like any townhouse project on ground with proper roads lined with matured trees, gardens and driveways.
ANN reported today that the "Cosmo Park rooftop residential complex is part of the Thamrin City Mall mixed-use development in Central Jakarta". It comprises five blocks of two-storey townhouses in shades of beige and grey.
Based on a report on kompas.com, a Thamrin City Mall employee was cited saying "the residential complex was located on the 10th floor of the building, and that only those who held a Cosmo Tower access card could reach the rooftop level".