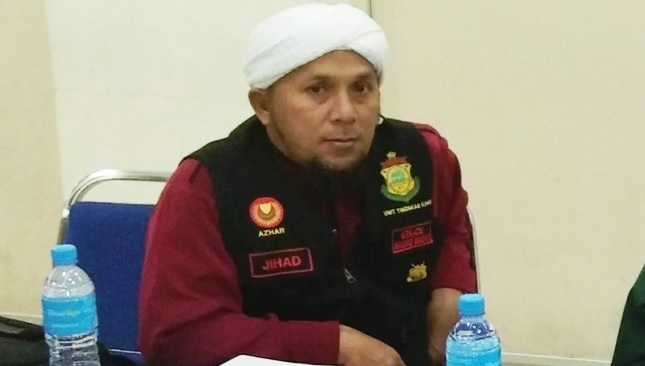 KUALA LUMPUR (July 6): They are called the Badar squad and they are a vigilante moral policing group. Their goal: To stop immorality among Muslims.
"We have a duty to prevent immorality but we will abide by the laws of the country," Badar squad head Azhar Mohamad told The Star in an interview.
He explained that it was his duty "to help the authorities who do not have enough manpower to halt immoral activities among Muslim youths".
"We are not arresting the couples but we are merely guiding and advising them from committing sins," he said.
"I announced on my Facebook of my wish to register Badar squad with the Registrar of Societies because there are many demands from Muslim parents around Sungai Petani where I stay that their teenage children were being openly promiscuous and even frequenting the budget hotels in the town for immoral activities," Azhar added.
The daily reported Azhar claimed that there has been "less vice among Muslims" when the squad was in action.
He also said he "received support for his activities from personnel in the police force and religious authorities" who said he was "complementing their work".
"We do not intend to break the laws," he assured the public.
On Thursday, Deputy Inspector-General of Police Mazlan Mansor commented that the vigilante group was not a legitimate religious body and had no power to carry out enforcement.
"It should be emphasised that any group not registered with the Registry of Societies (RoS) is an illegal organisation and action will be taken against those who flout the law," Mazlan said.
"I only brought the couples who were committing khalwat (close proximity) to the mosque and then, when their parents agree, they are brought to the cemetery for counselling by our members," Azhar told The Star.
"We do not force or drag anyone. Our good intentions, with the unnecessary limelight, have been misconstrued…" he added.