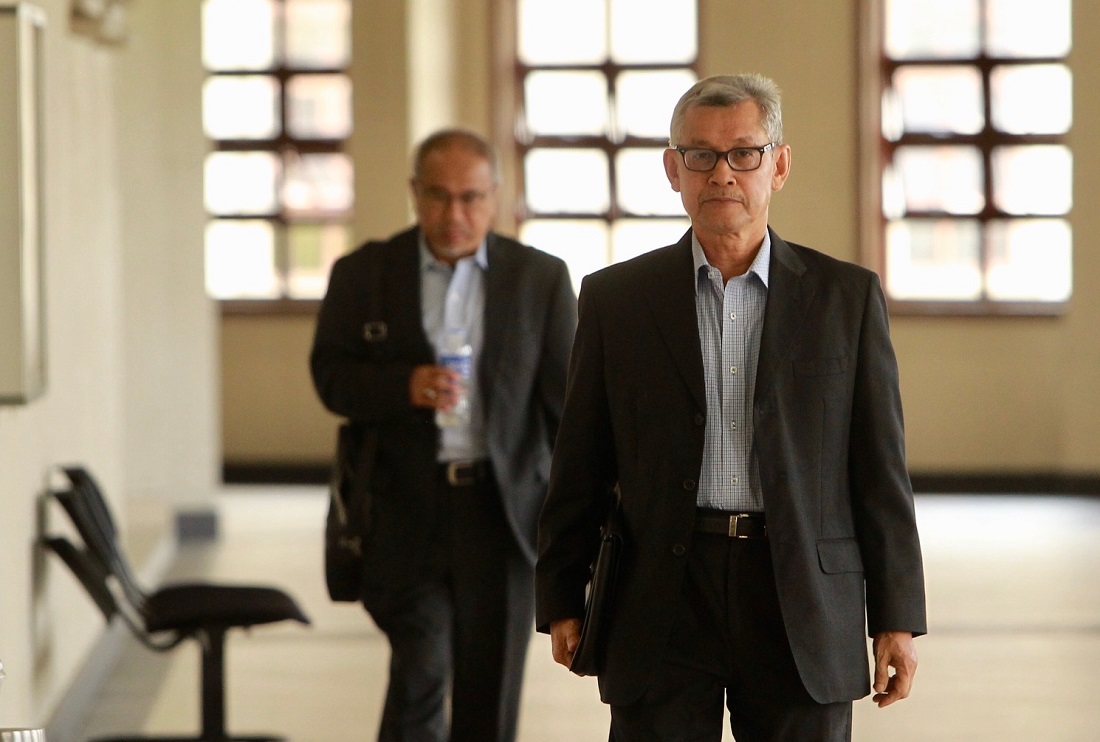 KUALA LUMPUR (July 9): The decisions to grant SRC International Sdn Bhd two government guarantees and transfer its ownership to the Ministry of Finance (MoF) Inc to strengthen its applications to borrow a total RM4 billion from the Retirement Fund (Incorporated) (KWAP) were "top-down", said witnesses formerly with the Ministry of Finance (MoF).
Datuk Maliami Hamad (pictured), who was the ministry's secretary (management, loan, capital market and actuarial) before he retired, said he was instructed by his superior, MoF's secretary-general Tan Sri Wan Abdul Aziz Wan Abdullah, to process the former 1Malaysia Development Bhd (1MDB) subsidiary's government guarantee application, after receiving instruction from "top people" during cross-examination by lead defence counsel Tan Sri Shafee Abdullah.
He said the "top people" Wan Abdul Aziz — who was also chairman of KWAP — had received orders from former premier Datuk Seri Najib Razak.
While being re-examined by deputy public prosecutor Datuk Suhaimi Ibrahim, the 65-year-old witness elaborated that when he said the decisions were made from the "top down", it meant the guarantees had to be issued regardless of the circumstances.
Meanwhile, Datuk Mat Noor Nawi, the retired deputy secretary-general (policy) at MoF, said SRC had written directly to the prime minister and finance minister to transfer its ownership from 1MDB to MoF Inc.
Najib had then noted his agreement to the company's proposal, after which he and his colleagues drew up paperwork and executed the transfer of ownership.
"We just formalised the whole process. I categorise it in the second category [top-down], as the prime minister indicated that he agrees with the situation and [ex-managing director and CEO of SRC Nik Faisal Kamil Ariff] wrote in the letter that he was writing in on advice of the then prime minister.
"Nik Faisal may have gotten a verbal agreement from the then PM," he added.
Mat Noor said Najib wrote on a draft letter which he made, supporting the approval, when they met at the Royal Malaysian Air Force (TUDM) Subang airport. This is after Zahid Taib, an officer from 1Malaysia Development Bhd, had called him to say that the PM wanted to see the draft letter and to meet him at the airport.
Najib faces multiple counts of criminal breach of trust, money laundering and abuse of power, involving a total of RM42 million SRC funds.
He is alleged to have received RM27 million and RM5 million on Dec 26, 2014, and another RM10 million on Feb 10, 2015.