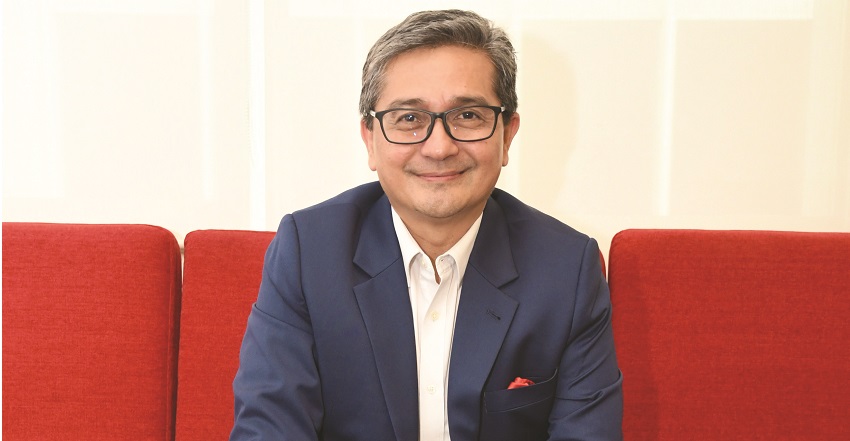 Since taking office in May, the new president of the Malaysian Institute of Property and Facility Managers (MIPFM) Adzman Shah Mohd Ariffin has wasted no time and is already working on three key issues that he believes the institute needs to tackle.
With some 30 years of experience in the real estate sector under his belt, Adzman is no stranger to the industry, starting his career at the Bridgend branch of Watts & Morgan — one of the oldest property consultancy firms in South Wales.
He returned to Malaysia after serving the firm for about four years and worked for various corporations and firms, accumulating a vast range of experience along the way — including in development planning, property and shopping centre management, market research and consultancy, marketing, acquisition, disposal and leasing.
In 2012, he set up his own property consultancy ExaStrata Solutions Sdn Bhd, where he is now the CEO and chief real estate consultant.
As MIPFM's newly elected president for 2019/2021, Adzman hopes to set a new benchmark and ensure consistency of service provided by property and facility managers to level the playing field and protect public interest.
He shares with EdgeProp.my that during the 12-month window period offered by the Board of Valuers, Appraisers, Estate Agents and Property Managers (BOVAEP) last year, many have come forward to register themselves as property managers with the board.
"Many of them learnt on the job through experience, which is a lot different from being trained in university and so they may not have the basic understanding of property management.
"I'm sure they are very experienced and good at what they are doing, but we have to make sure that there is consistency in delivery of service," he adds.
Hence, MIPFM is working with the board on a Continuous Professional Development (CPD) programme which is expected to be rolled out next year. The programme will be made compulsory for registered property managers, estate agents and valuers to renew their annual licence, he says.
"We are now looking at how we can do some capacity building to make sure our members are able to truly be professional property managers. At the end of the day, the most important thing is to make sure that all practitioners understand their responsibilities," he adds.
MIPFM, he says, is also eager to work with the Housing and Local Government Ministry to draw up the proposed Residential Tenancy Act to provide less time-consuming and less costly solutions to landlord-and-tenant disputes in the country.
Adzman points out that many property owners, especially investors who are leasing out their units, are having a hard time dealing with problematic tenants.
"Some tenants don't pay their rents or they use their units to commit crime. If the investors want to get their units back, they will have to go to court, which is very costly," he said.
He said the government should use the Landlord and Tenant Act in the UK as a reference as it is comprehensive and up-to-date due to the fact that it is being reviewed regularly.
Another issue that MIPFM is concerned about is the risk of overbuilding of affordable housing.
"It may sound a bit strange that MIPFM is concerned about affordable housing. But this type of housing usually comprises strata properties that require proper maintenance and management and hence the potential overbuilding of affordable housing could lead to another issue – the maintenance of unsold units and their impact on the overall building maintenance later on," he explains.
Adzman urges the government to be more cautious when providing affordable homes for the people and consult industry stakeholders to make more informed decisions.
"There are a lot of things to be done for the industry and we have already started putting our action plan together since May. And thanks to the efforts of our previous presidents, we have sufficient resources and a strong secretariat to push what's on the agenda ahead," he says.
MIPFM, says Adzman, is ready to work with all stakeholders to solve issues plaguing the local real estate industry and take on any challenge that may arise during the journey.
This story first appeared in the EdgeProp.my pullout on July 12, 2019. You can access back issues here.