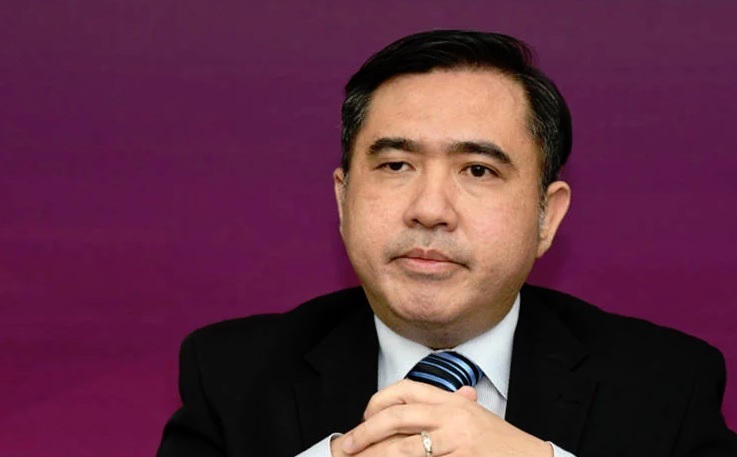 PUTRAJAYA (July 13): E-hailing drivers who have not complied with the condition to obtain the Public Service Vehicle (PSV) licence, will be allowed to operate for another three months from today, according to Transport Minister Anthony Loke.
Speaking at a press conference after his ministry's post-Cabinet meeting here yesterday, he said the government had agreed that enforcement of e-hailing service rules would be done through the 'soft landing' approach.
"For three months from today, any driver who is found driving without a PSV licence, or driving a vehicle that does not meet the requirements, will be given advice, education followed by a final warning to comply with all the necessary regulations," he said.
Loke also reminded the 31 E-hailing operators (EHOs) in the country that the maximum commission rate allowed to be collected from e-hailing drivers was 20 per cent, while it was 10 per cent for taxi drivers operating via e-hailing applications.
"I know there are EHOs using various means such as using different names (to charge extra). There are some who are calling it (the extra charge) the five per cent fee, which is not allowed at all. If they (EHOs) solicit additional commissions, stern action will be taken against these companies," he said.
Loke said enforcement of regulations and licensing of EHO's would be fully handled by the Land Public Transport Agency (APAD).
Asked on the factors for the government's decision in giving the three months extension, Loke said it was because many were still undergoing the process of getting the PSV licence and did not want any disruption to passengers.
Asked further if the additional three months for the e-hailing drivers to comply with all the rules set would suffice, Loke said: "If it were up to them, three years is also not enough, it's better not to have rules."
According to him, the number of candidates who have passed the PSV test stood at 22,981.
Of the total, 19,891 candidates passed the PSV test through a driving institute while 3,090 passed the course conducted by the EHO itself, he said.
He added that a total of 17,596 e-hailing vehicle permits (eVP) or 4,216 eVP taxis and 13,380 eVP for private vehicles were issued.
"The government expects all EHO and e-hailing drivers to take seriously on the matter of complying with all e-hailing regulations and not delay this process," he said.
Loke said he had informed Road Transport Department (JPJ) director-general Datuk Seri Shaharuddin Khalid that enforcement be carried out responsibly and to give reminders during this three-month period.