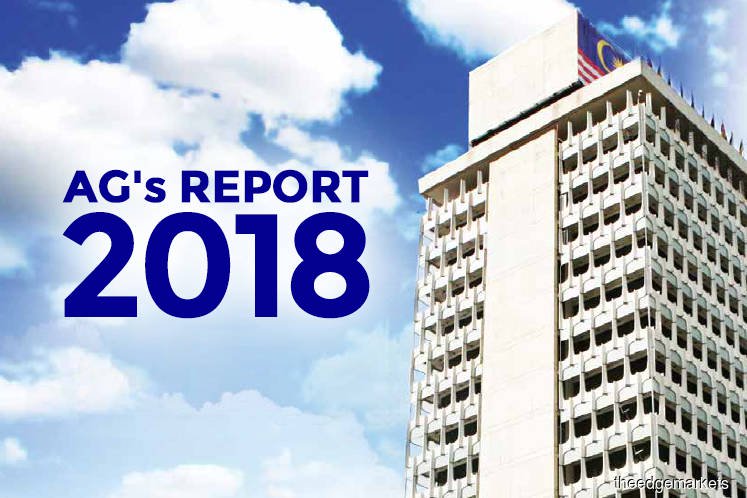 KUALA LUMPUR (July 15): The construction of the Perlis Sports School (SSM Perlis) has been delayed for nearly five years since it was first approved under the 9th Malaysia Plan, says the Auditor General's Report 2018 Series 1.
Worse, the government's attempt to revive the botched construction is again facing delays, as the contract was given to the same contractor that undertook the project originally, the report said.
The audit suggested that the failure to complete the Phase 1 project was due to "the appointment of the incompetent contractor for the construction work and the reappointment of the same contractor to complete the abandoned project of Phase 1 of SSM Perlis".
This project was approved on April 6, 2007, with an allocation ceiling of RM76.6 million.
"The implementation of the project comprises of two phases: Phase 1 with development allocation of RM34 million under Rolling Plan (RP) 1 in 2011, and Phase 2 under RP4 amounting to RM40 million by 2015," the report said, adding that Phase 2 still has yet to start as of 2018.
"The Audit Review found that the company 205536-U (Pantas Technologies Sdn Bhd) failed to complete the project, despite the 109-day Extension of Time (EOT) that was approved until Nov 18, 2014," the report said. The physical development of the project at the end of EOT was only at 49% completion, compared to full completion, it added.
The Phase 1 delay is due to the weakness of the contractor's work performance, so the project has to be terminated and categorised as an ailing project, the report wrote.
The audit review also revealed that the same contractor, which was reappointed via direct negotiations to complete the abandoned project phase 1, still showed weak performance resulting in project progress to only reach 4.5% completion, versus 36% completion which was scheduled as of Dec 31, 2018.