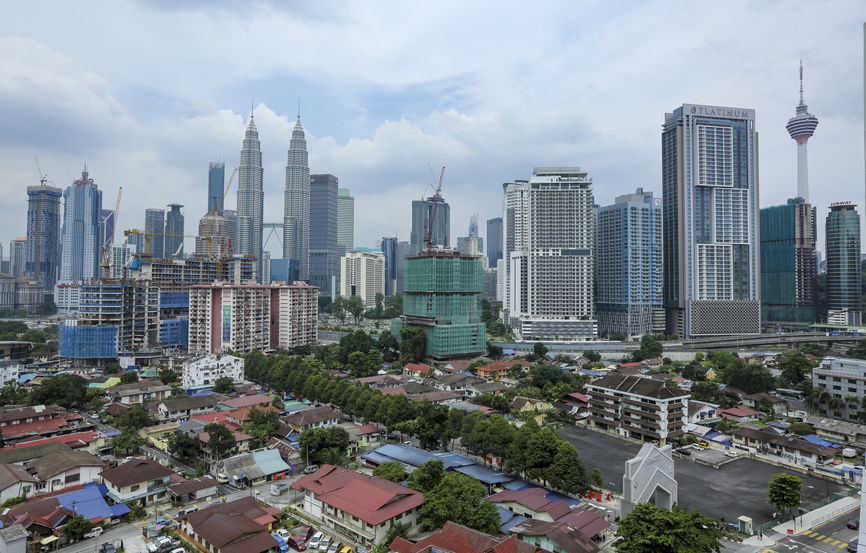 KUALA LUMPUR (July 30): Putrajaya "will make better offers" for the 89ha of Malay agricultural settlement land in Kampung Baru that is being divided for redevelopment, reported the Berita Harian (BH) today.
"Right now we are positive that the owners will agree with the government offer based on our previous surveys.
"We have sent letters to 5,700 landowners asking their views on Kampung Baru's redevelopment. We have received 1,356 replies and from that, 88% or 1,193 agreed with the redevelopment proposal.
"We have also spoken with the PKB [Kampung Baru Development Authority] members and our consultants and many of them have stated that the authorities' proposal is positive," PKB chief executive Zulkurnain Hassan told the Malay newspaper.
The report also stated that the current price of the land in question is between RM300 psf to RM800 psf.
The daily also revealed that "the offer" will be made during a meeting with the landowners in Dewan Felda in Jalan Maktab in September that will be attended by Prime Minister Tun Dr Mahathir Mohamad.
Zulkurnain also said that the offer price will be publicised on the day of the meeting. Without giving away details, he added that the price "will be attractive".
He also reminded those who want to attend the meeting that only landowners who have registered with PKB can attend.
"Those who have not registered can attend the meeting but they must show proof to us that they own the land there.
"We will also invite government linked companies or Malay companies to attend this meeting," Zulkurnain told Malay publication.
He also said that the land owners will have the option to cash out or accept payments in the shape of properties.
"I hope the people will take payment in the form of properties so that when redevelopment takes place, the original owners of Kampung Baru will not disappear," Zulkurnain explained.
Back in May, Federal Territories Minister Khalid Abdul Samad strongly denied that government wants to buy the Kampung Baru land at a cheap price to drive the Malays out of the area.
"We only want to fight a solution to retain Malay ownership of land in Kampung Baru while at the same time, develop the area into a modern and integrated settlement.
"We do not want Kampung Baru to be left out of the rapid development in Kuala Lumpur, if we allow it not to develop, people will say we have ignored the needs of the Malays in the area, so we want their assets to be developed," Khalid said then.
In April, Khalid also said that the government needed RM10 billion to acquire Kampung Baru land which could be developed into a modern and systematic settlement for Malays in the city centre.
He said the funds were needed to enable the ministry to develop Kampung Baru in a comprehensive manner and not in clusters or "retail" agreements between the landowners and the developers.