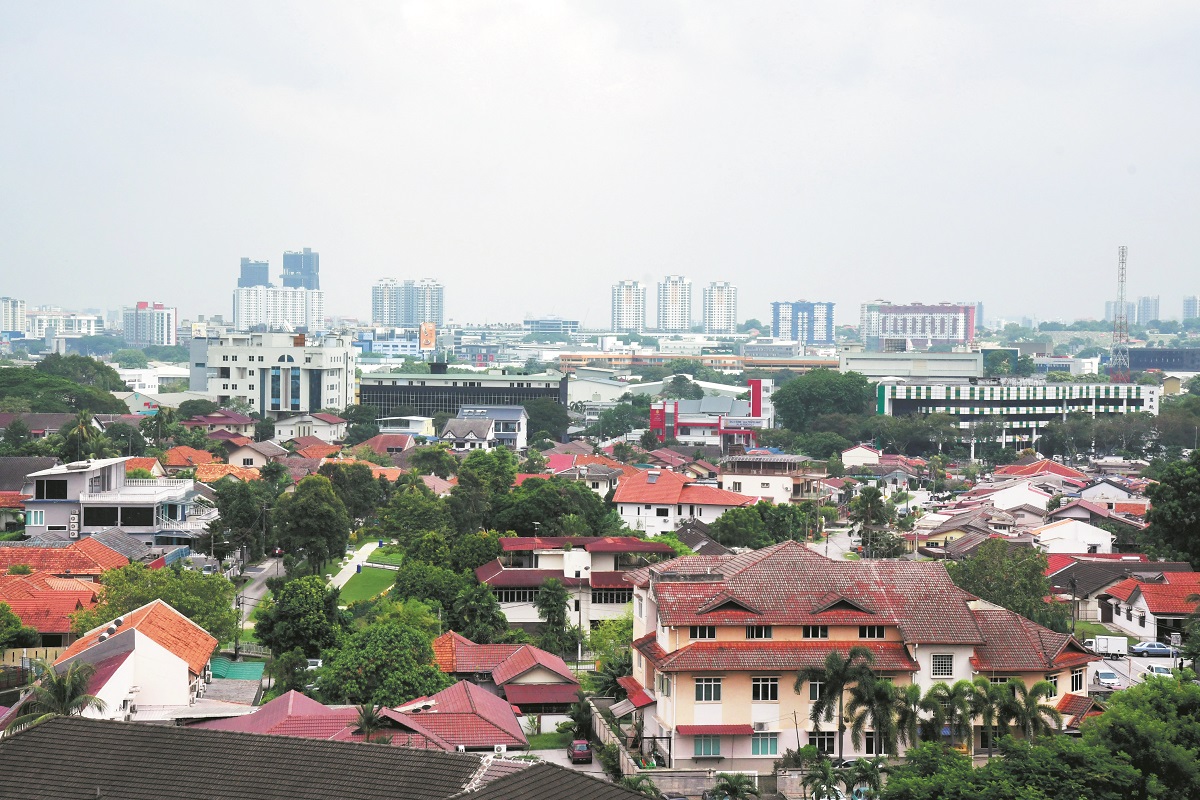 Petaling Jaya Old Town, popularly known as PJ Old Town, is where the satellite city of Petaling Jaya (PJ) first took shape. As PJ's earliest housing and commercial hub, it led the growth of Selangor in the early days.
Developed in the 1950s, PJ was created as the satellite city to relieve the overpopulation faced by Kuala Lumpur. PJ is now one of the most preferred addresses for homebuyers and business owners, with a large population of 619,925 people.
As property prices climb and with an increasing number of high-rise residences coming up, the old areas in PJ could be more affordable and attractive to those looking for landed homes with a PJ address.
The housing areas of PJ Old Town covers Sections 1 to 4 which comprise mainly single-storey terraced and detached houses. The only high-rise residential development is Inai Court Apartment in Jalan Templer, Section 1.
Metro REC Sdn Bhd senior real estate negotiator Alan Wong notes that about 20 years ago, more commercial shops were built, spurred by the population growth and demand from Section 2 and 3 as well as from the industrial area in PJS 51, which is located about 2km from PJ Old Town.
For those unfamiliar with PJ Old Town, especially the younger generation, landmarks within the area such as the Jalan Othman wet market and Assunta Hospital in Jalan Templer may help in identifying where PJ Old Town is.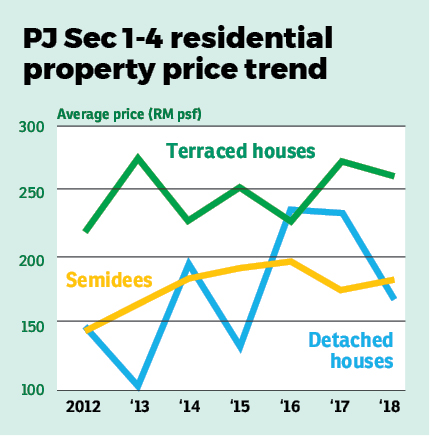 No-frills town
PJ Old Town has retained its charm of yesteryears as a basic, no-frills town with many empty nesters who are at home among the traditional coffee shops and sundry shops, says Jubilee Realty Principal May Leong. The best thing about living there is that it's affordable and a myriad of amenities offers convenience.
"Food is definitely one of the biggest attractions here. One could find plenty of nice and cheap food here, such as Veng Soon Claypot Chicken Rice and Kie Kee Chicken Rice, some of the local favourites," she tells EdgeProp.my.
Besides the easy access to Jalan Templer as well as the Federal Highway and New Pantai Expressway (NPE), it is close to the Kuala Lumpur city centre and other commercial hubs such as Bangsar, Mid Valley, Bandar Sunway and Subang.
Its excellent accessibility aside, Rahim & Co International Sdn Bhd director Choy Yue Kwong notes that the leasehold bungalows in Sections 1 to 4 are understandably relatively more affordable than those in other areas in PJ, considering the fact that most are leasehold with some having rather short leases.
According to Choy, vacant bungalow plots with longer remaining leases of more than 92 years have been transacted for around RM150 psf to RM180 psf while bungalows were transacted at between RM135 psf and RM440 psf, depending on the lease expiry date and the property's condition.
For homebuyers looking for affordable bungalows with a good location within a mature and established area in PJ, PJ Old Town has become a viable option. However, one must be prepared to spend some money on renovations, says Choy.
"What more, banks will usually not provide loans to buyers of properties with short lease tenures. That means the buyer has to pay cash," he adds.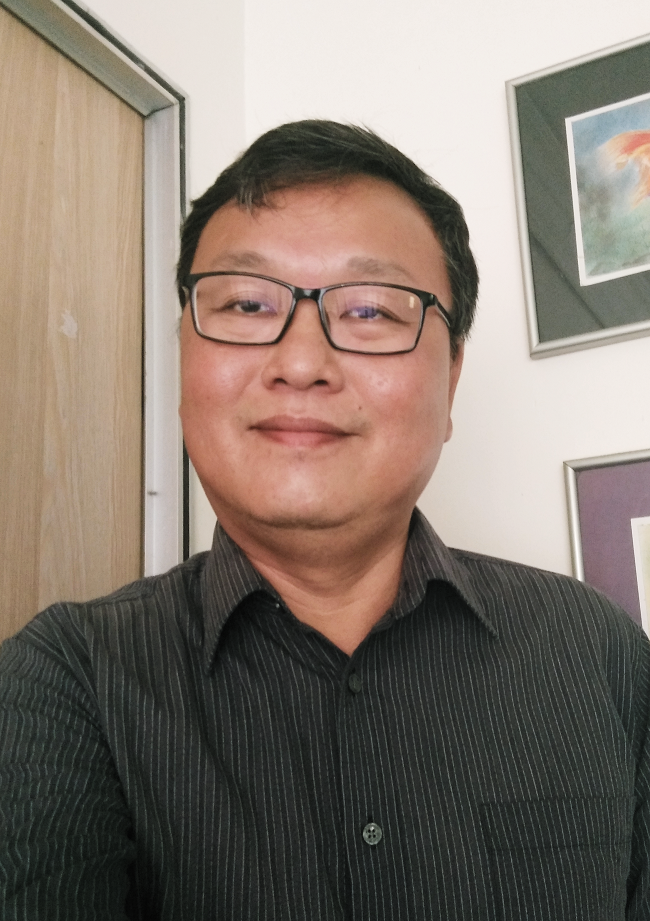 Limited supply
Wong from Metro Rec receives quite a number of enquiries for landed houses in Sections 1 to 4 but has failed to match any deals, due to the limited number of units available in the market or because asking prices were beyond the buyers' expectations.
Most owners prefer to hold, believing prices of homes in these sections will rise in future. Furthermore, some of the units facing main roads have the potential to be converted to commercial use," he explains.
According to Wong, landed homes in these areas are asking from RM200 to RM300 psf based on land area size while some units facing main roads are asking around RM300 to RM400 psf.
"There weren't many deals concluded in recent years simply because owners are not selling their units," he says.
According to EdgeProp.my data, transaction of landed houses in Sections 1 to 4 is on a downward trend after having peaked in 2013 (51 transactions). The number of concluded deals last year (2018) was 24, same as in 2017, with the majority of the deals being bungalows (12 cases).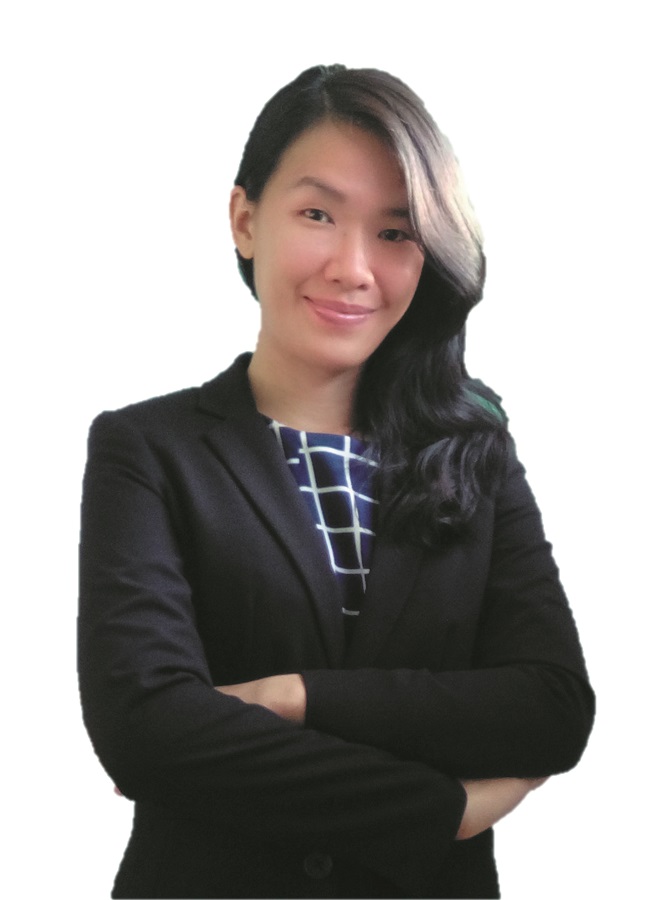 The average selling price for detached houses in 2018 was at RM180 psf based on land area and RM1.03 million in absolute price. The land area sizes of the transacted houses ranged between 4,349 sq ft and 12,228 sq ft.
In the terraced house segment, there were only 10 houses that were sold in 2018 at an average price of RM512,917 or RM260 psf. The market also saw two semidees sold at an average price of RM735,000 or RM168 psf. The land area sizes of these houses ranged from 1,399 sq ft to 3,692 sq ft.
Is being old an issue?
Rahim & Co's Choy says people consider Sections 1 to 4 to be old and boring, with its narrow roads built in the 1960s and its houses aged and dilapidated.
Nevertheless, he reckons that pricing remains a key factor in drawing property buyers, and thus PJ Old Town's relatively more affordable real estate will attract those keen in getting a bungalow or vacant residential plot to build their own homes with a PJ address.
"Although newer areas in PJ have different offerings, PJ Old Town's old bungalows are more affordable and have attracted purchasers who like the PJ address, its accessibility, amenities and matured infrastructure," says Choy.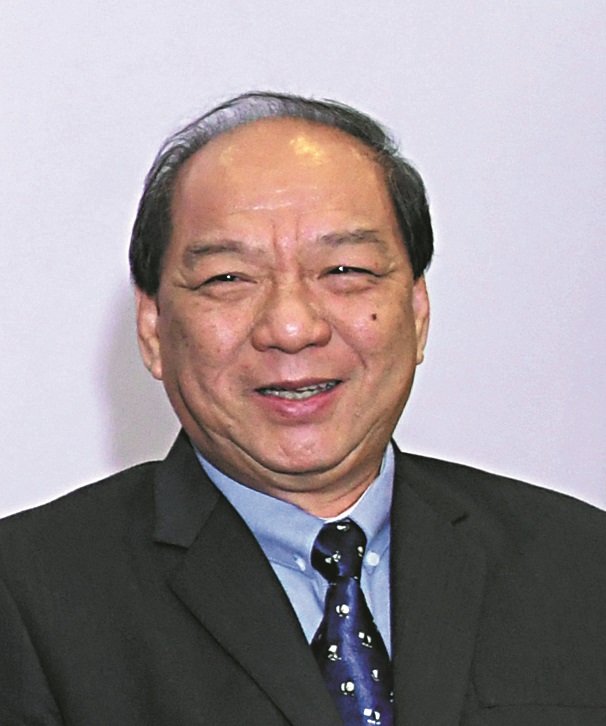 Leong from Jubilee Realty says real estate price growth in PJ Old Town tends to lag behind other areas in PJ.
"There are relatively fewer properties available here compared with more vibrant, newer areas such as SS2. With fewer transactions, any outlier transaction would tilt the price trend a tad, contributing to price fluctuations," she adds.
Meanwhile, PJ Old Town's biggest let-down could be its leasehold status which has capped its capital appreciation potential, says Leong.
However, Wong from Metro Rec says, the government has announced that the owners are given an option to extend their leases for another 99 years with a certain premium.
"Besides, some of the residential units are granted the right to convert to commercial use, making the properties in Old Town quite appealing to investors," he adds.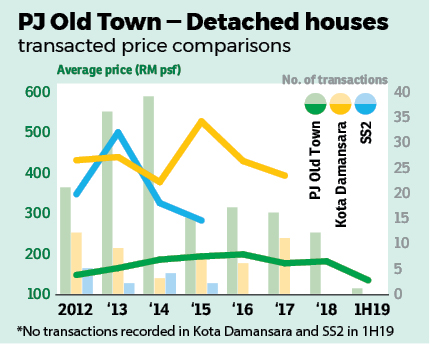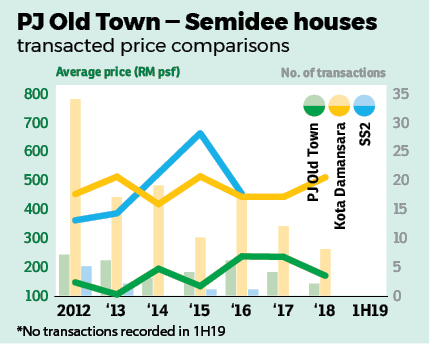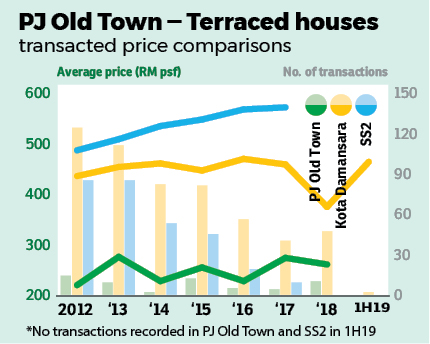 Outlook
Old and unkempt could be the general perception of the seven decades-old PJ Old Town. However, area specialist agents believe there is still potential for growth in the years to come.
Choy from Rahim & Co notes that the gentrification of the area will happen organically over time, especially after properties change hands and new owners extend their leases, many of which are coming to an end.
"They will renovate their homes and gradually, what was old will become new, thereby enhancing its attractiveness.
"PJ Old Town remains attractive for budget-conscious homebuyers looking for landed homes with a PJ address," says Choy.
Meanwhile, Wong says the city council wants to turn PJ Old Town into a commercial centre with low density residences, making the residential properties in this area even more valuable in the future.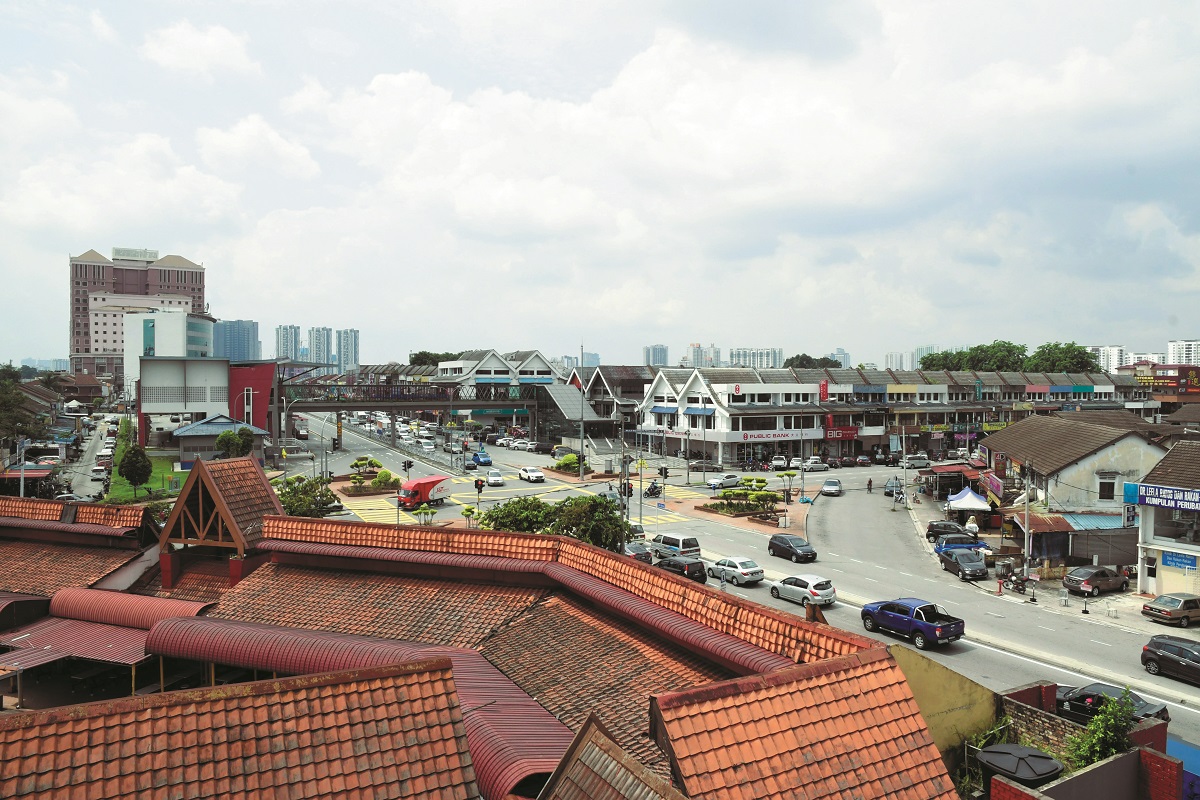 Jubilee Realty's Leong also agrees that with gentrification, the areas can be transformed and the housing market will be more vibrant.
"Demand for housing can only spike if there is a major upgrade of infrastructure or with improved accessibility. Besides Assunta Hospital, there are limited factors to persuade the younger generation to stay here," she says.
Interested property investors, she suggests, could perhaps consider the terraced houses here, keeping in mind the need to set an allocation for renovations to make the houses more attractive for rent and to enhance its value.
"It is quite a safe bet in my opinion, given its close proximity to the KL city centre, rental demand is there," she says.
For owner-occupiers, she notes, there is the affordability factor, especially for young families who prefer to live in a landed home in PJ.
This story first appeared in the EdgeProp.my pullout on Aug 2, 2019. You can access back issues here.