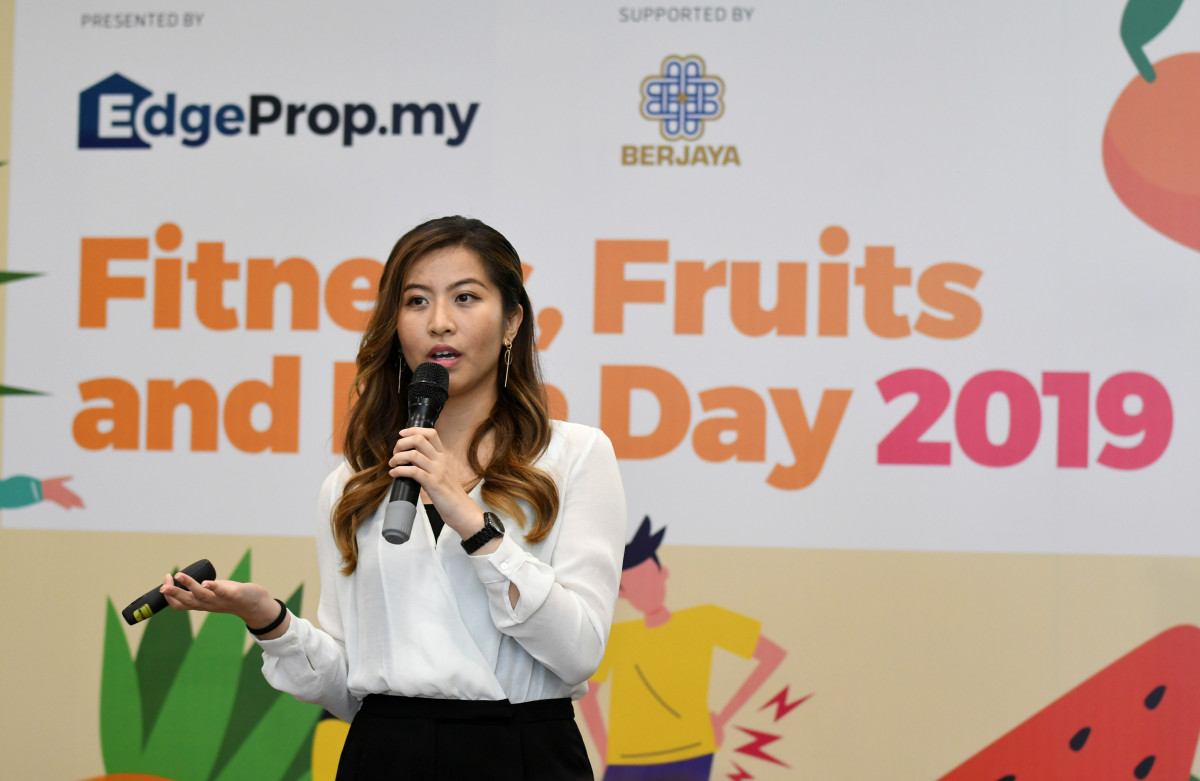 KUALA LUMPUR (August 18): Good posture is key in the prevention of back problems which could harm your health and affect your everyday life in the long run, according to physiotherapist Carolyn Hum of Klinik Kesihatan Kuala Lumpur in presentation entitled "Chronic Back Pain Driving You Nuts? Tips on Dos and Donts" at the EdgeProp.my + Berjaya Land Fitness, Fruits and Fun Day 2019 at the Berjaya Property Gallery in Bukit Jalil today.

Hum said one has to maintain good posture when standing, sitting or even sleeping or the spine could be affected.

"Regardless of your sleeping posture is on the side, face down or foetal position, it will hurt your spine if it remains in the same position for a long time," she said.

She recommends the use of a bolster or pillow to support the back when sleeping on the side.

The best position is to sleep on one's back with a pillow under your knees, she said.

"Same goes to the standing position, a correct posture should be to align your ears, shoulders and knees in one straight line," she added.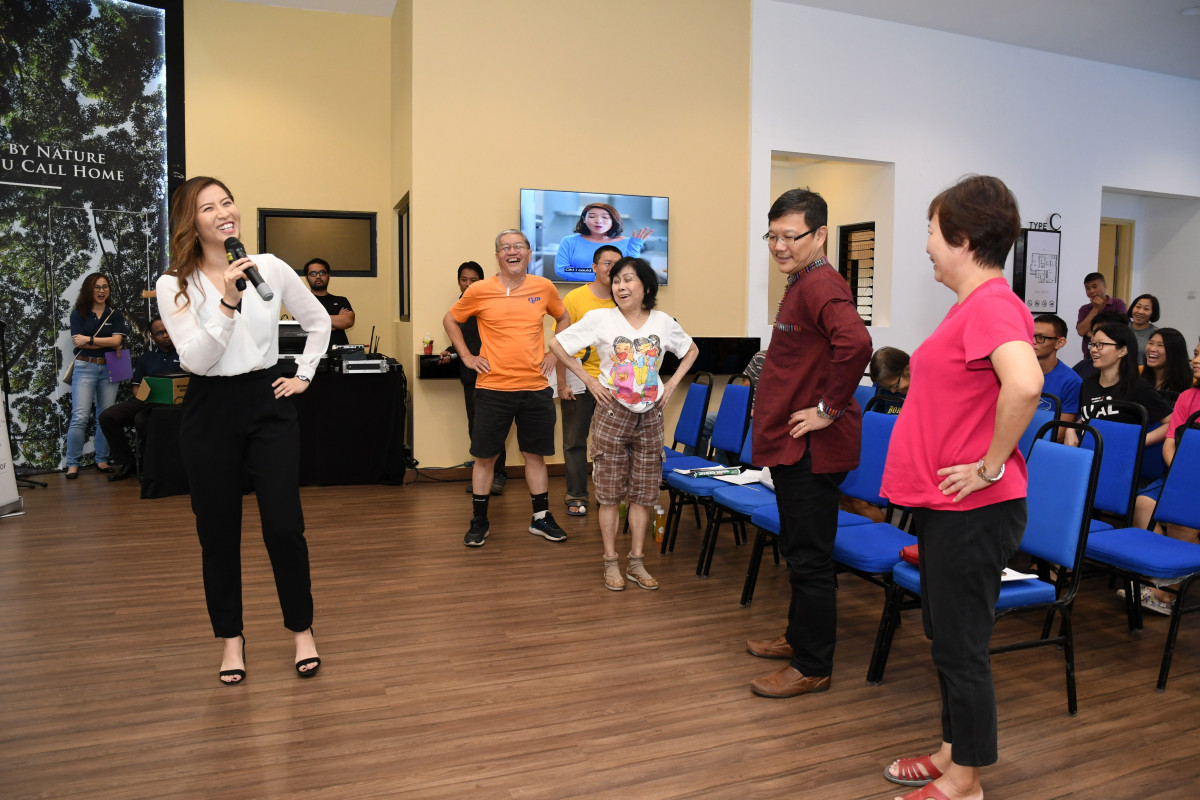 Hum said one should not take back pain lightly.

"Lower back pain is a very common health problem worldwide and a major cause of disability, which affects a person's productivity and general wellbeing. It affects 40% of people at some point in their lives," said Hum.

She added that lower back pain can be classified by the duration of the pain namely acute, sub-acute and chronic pain. Pain that lasts 12 weeks and above would be considered chronic pain.

"Back pain can turn into a red flag situation especially when you experience unexplained weight loss, have a fever and significant problem in movement or when you cannot control your bladder. You would have to go to the hospital immediately," she explained.

Some signs and symptoms of low back pain are pain that develops after movements that involve imbalanced lifting, twisting or forward bending; pain radiating down the legs and pain that worsens when certain movements are made such as raising of a leg, sitting or standing.

"Some doctors take low back pain lightly. The doctor would most likely ask you to rest more at home and come back two weeks later if the pain is still there. However, if you are more informed about back pain and the possibilities, you can request a more thorough check-up before it turns worse," she told the audience.

Hum also said resistance exercises should be done to improve bone density and build muscles as they support the body and protect the spine.