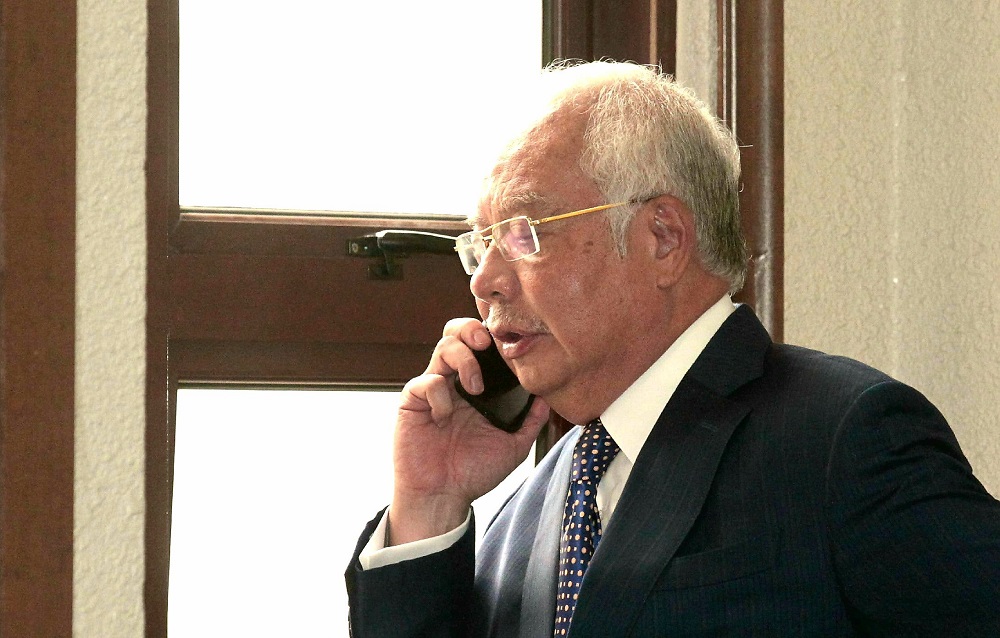 KUALA LUMPUR (Aug 20): Former prime minister Datuk Seri Najib Razak (pictured) had never denied the signatures on documents related to his personal AmBank accounts which received and transferred RM42 million of SRC International Sdn Bhd funds were his, a witness in the SRC trial told the High Court.
Malaysian Anti-Corruption Commission (MACC) investigation officer Rosli Hussain, the 57th and final prosecution witness in the SRC trial, told this to High Court Justice Mohd Nazlan Mohd Ghazali during his examination-in-chief which continued yesterday.
Rosli said this after a gruelling session where he identified documents linked to Najib's five AmBank accounts from 2011 to 2015.
They include instruction letters by Najib and Nik Faisal Ariff Kamil — SRC chief executive officer and the mandate holder of Najib's accounts — as well as cheques issued from those accounts.
Deputy Public Prosecutor Datuk Suhaimi Ibrahim asked if Rosli had checked with Najib on whether the signatures on some of the documents were indeed his.
Rosli responded that he did, when they met on May 12, 2015, and May 22 and May 24, 2018 to take Najib's statement concerning the SRC trial.
"All these documents have been shown to Najib, and he confirmed that the signatures were his and there was no denial said by him [about the signatures]," said Rosli.
At this point, Najib's lead defence counsel Tan Sri Muhammad Shafee Abdullah stood up, saying "we are not objecting yet, but want to put on record [that] what the witness has said is hearsay unless there are documents to show otherwise".
Lead prosecution lawyer Datuk V Sithambaram swiftly responded that the counsels will "make a submission at the appropriate time".
Najib is facing seven criminal charges of money laundering and abuse of power for allegedly receiving RM42 million from SRC into three of his AmBank accounts in 2014 and 2015. The hearing continues today.
This article first appeared in The Edge Financial Daily, on Aug 20, 2019.