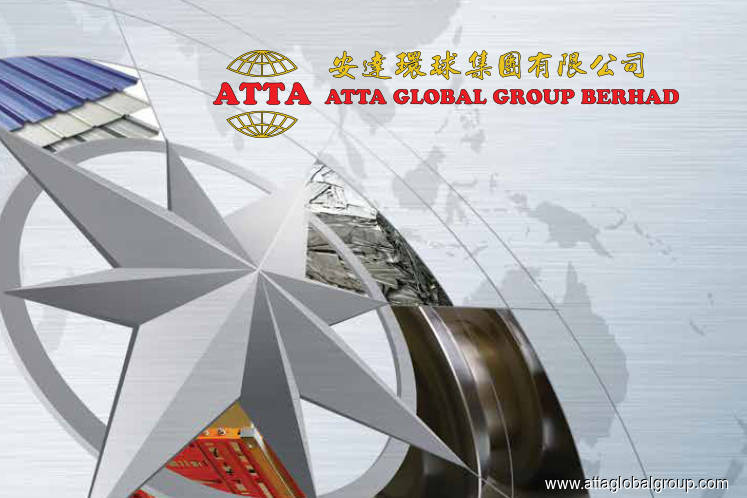 KUALA LUMPUR (Aug 21): Steel products maker ATTA Global Group Bhd is acquiring real estate company Climate Attitude Sdn Bhd for RM24 million to diversify into property investment.
Climate Attitude owns two pieces of development land totalling 4.643 acres in Bandar Butterworth, Penang valued at RM26 million by Williams Talhar & Wong Sdn Bhd this year, according to ATTA Global's stock exchange filing on Tuesday. The acquisition is its second this year after it announced it was buying MPSB Venture Sdn Bhd for RM28 million in May.
Of the purchase consideration for Climate Attitude, RM2 will be satisfied by cash, while the remainder is the sum that ATTA Global has agreed to settle over an outstanding RM36.90 million Climate Attitude owes a director -- as at June 30 -- which ATTA shall take over as part of the deal.
RM23.99 million is the sum that ATTA Global has agreed on for the full settlement of debts owed by Climate Attitude to a director, ATTA Global said.
"The proposed acquisition will benefit the group in terms of future capital appreciation," said ATTA Global, adding that the investment is in a prime area, which will enable the company to achieve long term growth on the net asset value.
"It is a strategic move in view of the company's diversification into property investment," said the company.
The board is also optimistic that the proposed acquisition would generate synergistic benefits to the group in future, said ATTA Global, adding its management believes the acquisition will provide the group with opportunities to obtain additional land banks for future development.
Upon completion of the proposed exercise, estimated to be three months from the date of the share sale agreement inked on Monday to effect the acquisition, Climate Attitude will become a wholly owned subsidiary of ATTA.