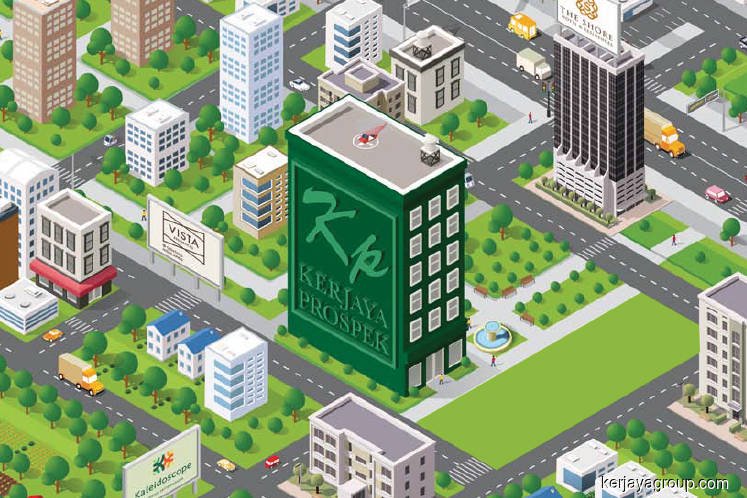 KUALA LUMPUR (Aug 29): Kerjaya Prospek Group Bhd expects its financial performance to improve or at least be maintained at the same level in the next three years following its success in securing jobs from several premium developers.

Executive chairman Datuk Tee Eng Ho said the current order book which stood at RM5.4 billion and outstanding order book of RM3.4 billion as at June 30, 2019, would keep the group busy during the period, particularly for the construction division.

"Despite challenging market conditions for the property segment, we think we are among the odd ones as we are quite comfortable in what we do, especially in the focus on constructing high-rise buildings of over 60 storeys," he told reporters during a briefing on the group's financial results for the second quarter (Q2) ended June 30 here yesterday.

For the first six months of this year, the construction division contributed 93.6 per cent of the group's total revenue, while property development contributed 6.4 per cent.

Tee said the group, however, planned to diversify its services to include infrastructure, which was related to its current business, and expected it to gradually contribute up to 20 per cent of group revenue after three years.

"However, our core target will remain building high-rise residential and commercial buildings as not many players in the country are into construction of buildings above 60 storeys.

"We are also adopting the industrialised building system (IBS) approved by the Construction Industry Development Board, whereby components are cast onsite to produce firmer, better quality construction and workmanship that can prevent leakages and cracks compared with pre-cast ones," said Tee.

As at June 30, 2019, the group's balance sheet remained strong with a net cash position of RM173.0 million.

He added that although its dividend policy was set at 25 per cent, the group expected to give a dividend payout of 31 per cent for the current financial year, which is the same percentage last year.

Kerjaya Prospek recorded a net profit of RM35.78 million for Q2 2019, up slightly from RM35.17 million a year earlier. Revenue, however, eased to RM259.36 million from RM278.40 million previously.