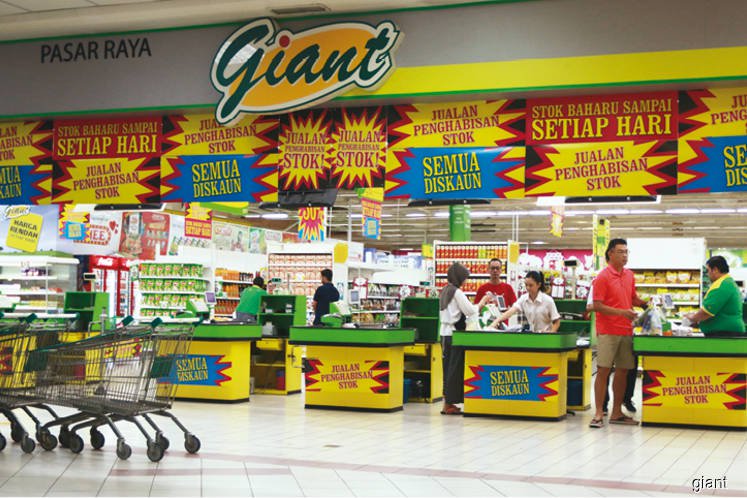 KUALA LUMPUR (Aug 30): Chris Bush, the CEO of Southeast Asia Food at Dairy Farm International, will take over the role that will be left vacant by Pierre-Olivier Deplanck, the managing director of GCH Retail (M) Sdn Bhd, once the latter leaves on Aug 30 to pursue new opportunities.
"Bush will guide the continued enhancement of the group's food business units within our brands — including GCH Retail's Giant, Cold Storage, Mercato and Jason's Food Hall brands in Malaysia," said a GCH retail spokesperson.
"As we continue to serve customers in the region and the country, Bush will oversee the businesses in Malaysia, Singapore, Indonesia and Cambodia," the spokesperson told theedgemarkets.com in an email when asked if there was a change of guard.
Bush joins at a time when GCH Retail is reshaping and reorganizing its business. The retailer is refreshing some of the stores as well as closing down some of the outlets. This year alone, at least 12 stores have shut down or are holding closing-down sales.
Bush is no stranger in Malaysia as he was the CEO of Tesco Stores (M) Sdn Bhd between June 2006 and June 2010. He was based in Malaysia when Tesco Stores took over Dutch-based Makro Cash and Carry stores.
Bush left for Thailand in June 2010 and subsequently went back to the UK in 2012.
In September 2014, Tesco Plc said that its profits had been overstated and suspended several senior members of staff, including Bush who was the managing director of Tesco UK.
In December, Bush was cleared in a criminal prosecution involving the retailer's £250m accounting scandal.
He is now suing the retailer for unfair dismissal.