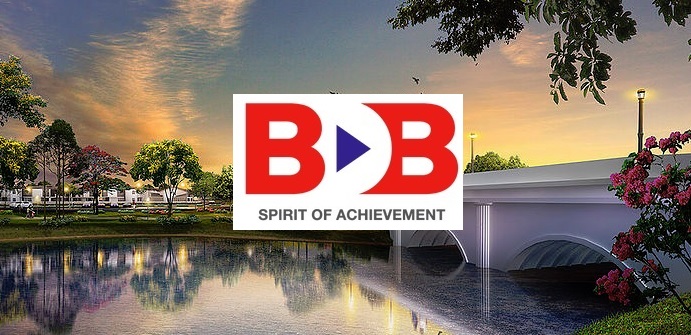 KUALA LUMPUR (Aug 30): Bina Darulaman Bhd's (BDB) net loss contracted 49% to RM4.86 million for the second quarter ended June 30, 2019, from RM9.45 million in the previous year's corresponding quarter.
Revenue fell 11% to RM47.26 million from RM52.98 million previously.
"The group managed to narrow down its losses as a result of its business turnaround initiatives which focuses on business improvement processes to deliver better margins and cost optimisation exercise," said the property developer in its filing with the bourse yesterday.
The group's property division's pre-tax loss fell RM2.2 million amid better margins from its current development projects, coupled with lower administrative costs.
The road building and quarry division posted slightly higher pre-tax profit of RM2.3 million, compared with the previous year's RM2.1 million, due to lower production costs.
The engineering and construction division, and leisure and hospitality division, posted lower pre-tax profit for the quarter.
For the six months ended June 30, 2019, BDB reported a reduced net loss of RM10.71 million, compared with RM20.21 million in the same period last year, while revenue fell 13% to RM86.94 million from RM100 million.
Going forward, the group will be eyeing opportunities in the infrastructure segment, given the Government's announcement of major initiatives such as the RM1.6 billion Kulim International Airport project and a new highway linking Sungai Petani and Bandar Baharu in Kedah.
"As a State Government-linked company, there is strong likelihood that the group will benefit from any of the upcoming Federal and Kedah state-linked initiatives. The group is negotiating several Government-related construction projects to replenish its construction order book," BDB said.
The group intends to leverage on the strength of its engineering and construction division and road building and quarry division to tap into suitable opportunities, especially infrastructure projects.
In a separate statement, BDB announced the appointment of Datuk Mohamed Sharil Mohamed Tarmizi as its new chairman effective Sept 1.
Mohamed Sharil was formerly a practising lawyer with established legal firms Azman Davidson & Co and later Zaid Ibrahim & Co, specialising in construction, property development and privatisation before becoming a partner in an investment advisory firm.
He was also the chairman and chief executive of the Malaysian Communications and Multimedia Commission from October 2011 to December 2014.
"We are confident that Datuk Sharil can provide leadership and give support to BDB and its team to steer the turnaround recovery plan that has been put in place in the first quarter of 2019. We are pleased to welcome Datuk Sharil as the chairman," said the group.