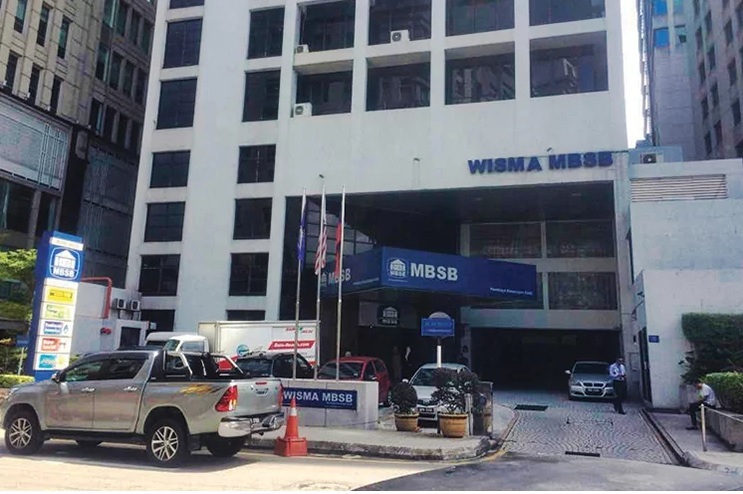 KUALA LUMPUR (Aug 31): Malaysia Building Society Bhd registered a 24% year-on-year increase in the second quarter profit of its financial year 2019, as the group recorded lower than expected credit losses during the quarter under review.
Hence, net profit climbed to RM106.23 million from RM85.69 million a year ago, which resulted in an improved earnings per share of 1.66 sen versus 1.39 sen previously, its stock exchange filing yesterday showed. Revenue grew 3% to RM817.66 million from RM794.14 million.
"Comparing ECL of 2QFY19 and 2QFY18, the reduction of ECL was due to improvement in stage 2 of corporate portfolio and a reduction in stage 3 of retail portfolios," MBSB said.
The bank recognises financial assets with a 12-month ECL under 'Stage 1' while those considered to have a significant increase in credit risk are placed in 'Stage 2' and those for which there is evidence of impairment and are considered impaired are in "Stage 3".
However, in terms of 2QFY19 net profit margin, it was down to 2.84% from 3.23% a year ago, while net income fell 6.09% to RM336.31 million from RM358.1 million, and net operating income retreated 11.33% to RM230.97 million from RM260.46 million.
In terms of cost-to-income ratio, there was also a regression to 31.3% from the 27.3% it registered a year ago, due to higher personnel costs. "Nevertheless, the ratio remains below the industry average," MBSB said.
Return on equity or ROE retreated 6.21% to 4.8% during the quarter from 11.01% previously, while return on assets slipped 1.01% to 0.8% from 1.81%. Group deposits, however, grew 12.85% to RM36.99 billion from RM32.78 billion.
In terms of cumulative net profit for the six months ended June 30, MBSB's net profit fell more than 50% to RM190.06 million from RM402.48 million a year ago, mainly on higher ECL charged of RM245.44 million as opposed to an ECL write-back of RM7.99 million previously, and as interest income halved to RM77.8 million from RM143.21 million, while other operating expenses rose 12.18% to RM201.50 million.
Cumulative revenue also retreated to RM1.6 billion from RM1.61 billion.
Moving forward, MBSB expects its prospects for the year to be satisfactory, barring unforeseen circumstances.
And while the group is cautious amid prevailing economic uncertainties, it will continue with its plans to enhance the level of its customer experience and expand its digital banking capabilities, said group president and chief executive oficer Datuk Seri Ahmad Zaini in a separate statement.

"MBSB Bank will be transforming 15 of its 47 branches into digital branches and will be introducing the current account and savings accounts (CASA-i) online application platform as well as the e-wallet facility by the end of this year," he added.