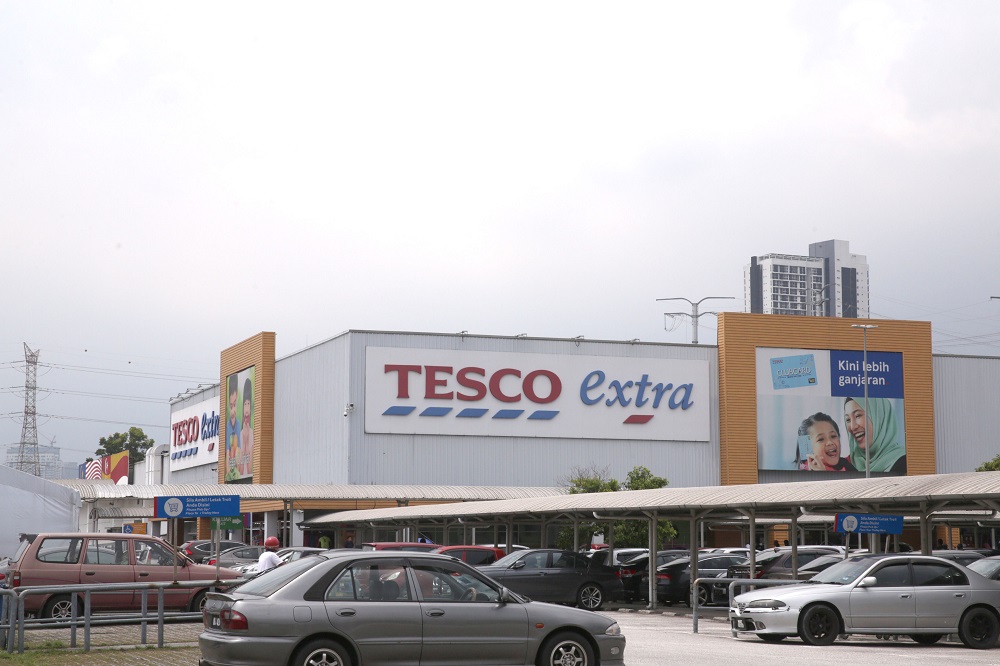 KUALA LUMPUR (Aug 31): Tesco Stores (M) Sdn Bhd (Tesco Malaysia) is on the hunt for a new local partner for its convenience store (c-store) chain in the country.
This came about after Perbadanan Perwira Niaga Malaysia (Pernama) "pulled out of the collaboration that was aimed at helping ex-servicemen participate in the c-store retail segment", reported The Edge Malaysia in its latest issue.
The same report also revealed that the Ministry of Domestic Trade and Consumer Affairs has given Tesco Malaysia until March 31 "to bring in a new local partner for its c-store chain".
Tesco Malaysia is a 70:30 joint venture between the UK's Tesco PLC and Sime Darby Bhd, while Pernama is a wholly-owned subsidiary of Lembaga Tabung Angkatan Tentera.
The background to this are the "strict guidelines" for the participation of foreign hypermarkets in "small-format stores".
The Edge wrote that even with "a shareholder in Sime Darby, Tesco Malaysia is still required to have a local partner with a 70% stake in its c-store venture".
Speaking to the weekly, Domestic Trade and Consumer Affairs Minister Datuk Seri Saifuddin Nasution Ismail said Tesco Malaysia will continue running its existing nine c-stores and has applied to the ministry for exemption from the ruling.
"The ministry has given a conditional approval for Tesco Malaysia to operate the existing c-stores until March 31, 2020.
"Our action seems very fair in protecting the consumer, existing business and policy," Saifuddin said.
Local regulations also require the c-store JV to franchise the stores within three years. Stores also have to be the sized within one shoplot, which measures about 150 sq m.
Meanwhile, Tesco Malaysia is not allowed to add new c-stores until a new local partner is identified.
"It (Pernama) had a change of board of directors, which has taken a different direction in terms of how it wants to manage the stores. So, that partnership (between Tesco Malaysia and Pernama) has concluded. The c-stores are currently trading as Tesco Express stores," Tesco Malaysia CEO Paul Ritchie told the business publication.
"Due to the delay in the progress of setting up Tesco Pernama Ekspres, the collaboration was mutually terminated in 2018. This is also to enable Pernama to focus on the arrangement made with 7-Eleven," a Pernama spokesperson told the weekly via e-mail.
In a report last month, Tesco Stores said it was planning to open smaller stores and readying to launch a supermarket in Malaysia.
Following the government's change in rules to allow foreign hypermarket operators to set up smaller stores, Tesco wants to have its first local supermarket in the Klang Valley by September.
"It is about having a more rounded business and not just big hypermarkets, which are a thing of the past, when you have a mix of hypermarkets and supermarkets, that helps," Ritchie said back then.
Ritchie also added that hypermarkets around the globe are "making full adjustments" owing to the change in "shopping habits".
"The business was set up when hypermarkets were growing and that was the way to shop. Now, people are shopping more often in places like convenience stores and buying less compared with [when they were] buying beyond their consumption," he explained.