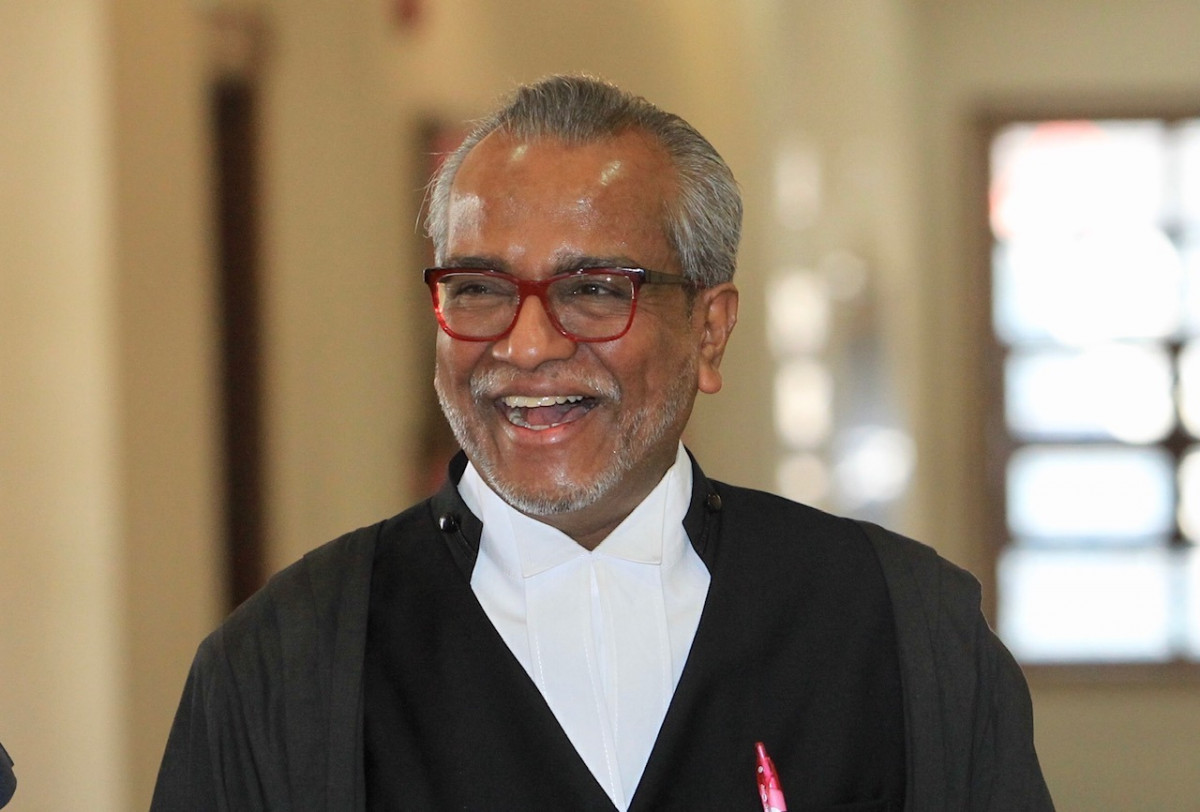 KUALA LUMPUR (Sept 3): The High Court here allowed an application by senior lawyer Tan Sri Muhammad Shafee Abdullah, who is facing charges for money laundering involving RM9.5 million and making incorrect income tax filings, for the temporary return of his impounded passport.
Shafee is the lead defence counsel for former Prime Minister Datuk Seri Najib Razak in the 1Malaysia Development Bhd (1MDB)-Tanore trial, which started last week.
Justice Collin Lawrence Sequerah allowed the temporary return of the passport to Shafee, in order for him to travel to Australia between Sept 12 and 16 to handle a criminal case in Sydney.
To date, Shafee has been allowed to travel abroad several times after he was charged, including to Sydney on a few occasions.
The prosecution, represented by Deputy Public Prosecutor Ahmad Akram Gharib, objected to the application.
Justice Sequerah, however, granted permission for Shafee to travel abroad after he gave the undertaking to return to Malaysia on Sept 16, without disrupting the Najib's 1MDB-Tanore trial, which is scheduled to resume on Sept 17.
According to Shafee, he just received over thousands of notes of evidence from a local agency in relation to the case in Sydney last night.
The 67-year-old had handed over his passport in September last year after he claimed trial to two counts of money laundering in connection with a RM9.5 million payment from former premier Datuk Seri Najib Razak.
He was also charged under the Income Tax Act with two counts of making false declarations to the Inland Revenue Board by not including the RM9.5 million in his tax filing for the year.
The money laundering offences were allegedly committed at CIMB Bank Bhd, J2 & K1, Taman Tunku, Bukit Tunku on Sept 13, 2013 and Feb 17, 2014.
Both charges were filed under Section 4(1)(a) of the Anti-Money Laundering and Anti-Terrorism Financing Act 2001 (AMLATFA), which provides for a maximum fine of RM5 million and imprisonment not exceeding five years or both upon conviction.
On charges for breaching the Income Tax Act, the prominent lawyer was charged with being involved directly in the transactions involving proceeds from unlawful activities by making an incorrect tax returns, hence breaching Paragraph 113(1)(a) of the Income Tax Act 1967 for the financial year ending Dec 31, 2013 and Dec 31, 2014.