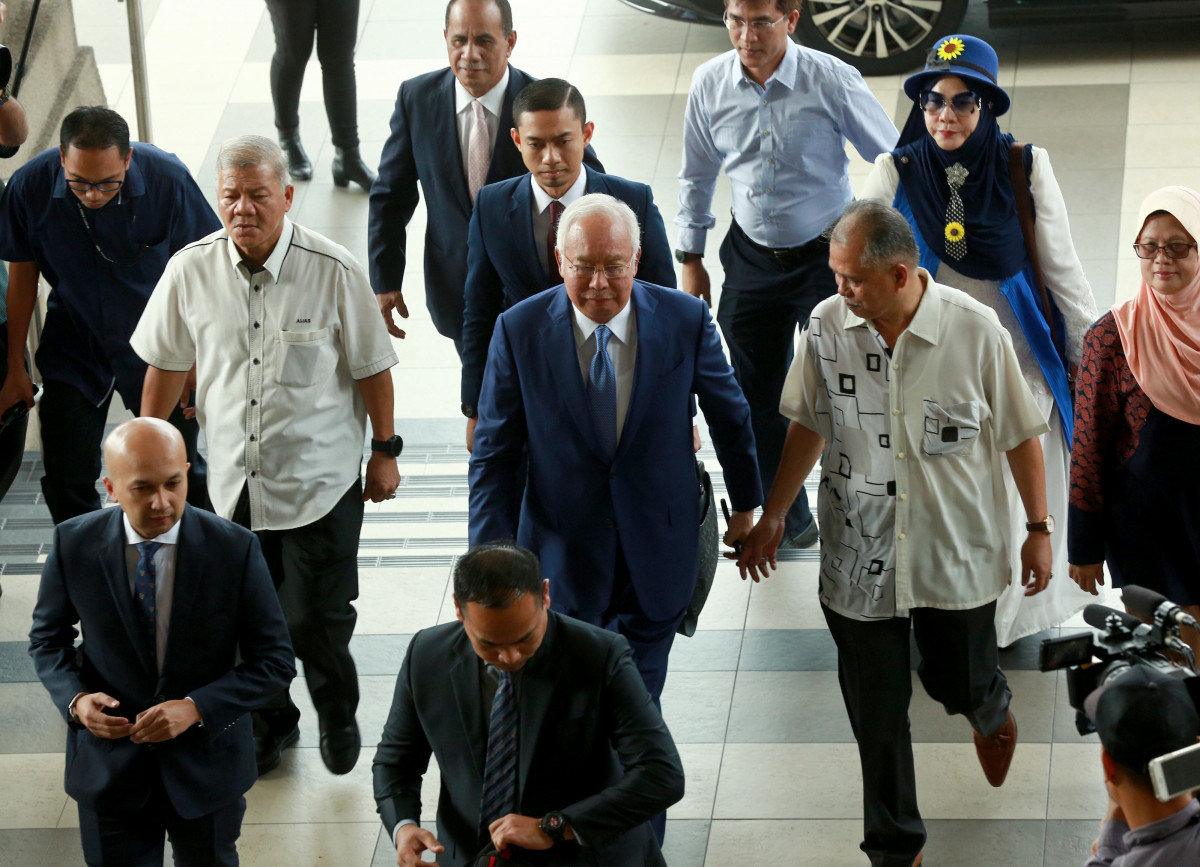 KUALA LUMPUR (Sept 3): Datuk Amhari Effendi Nazaruddin, a prosecution witness in the 1Malaysia Development Bhd (1MDB) trial, claimed today that fugitive businessman Low Taek Jho had manipulated those around him with regards to 1MDB matters. Low is also known as Jho Low.
Amhari, who was former special officer to ex-prime minister Datuk Seri Najib Razak, told High Court Judge Justice Collin Lawrence Sequerah today that Low was smart in manipulating people whom he dealt with. The list included Malaysian and foreign officers who knew Najib.
"Hence, it is only Najib or Jho Low who knew the bigger or actual full picture regarding the plan which they had made.
"Jho Low is a master manipulator in all circumstances, and I had been used as his pawn in his insincere deeds. There are a lot of things that actually happened that the late Datuk Azlin (Alias) and I only knew after 1MDB's wrongdoing was widely reported in the foreign and local press," Amhari said.
Azlin was Najib's former principal private secretary.
When 1MDB matters were being highlighted widely, Amhari said Low would come and prepare the answers or direct Azlin to do damage control to reduce the impact of the 1MDB issue.
Amhari admitted that his role was minimal with regards to PetroSaudi International Ltd. It was reported that PetroSaudi had in 2009, entered into a joint venture with 1MDB.
Amhari said he had organised meetings between Azlin and Low to discuss issues regarding investments with Petrosaudi.
"If there is follow-up action on Petrosaudi, Datuk Azlin would do it, while I was not involved," he said.
On Najib, Amhari described the former premier as a gentleman who is able to implement what had been planned, and is charismatic and smart in planning what he wants to do.
"He works strategically, as he is smart at dividing the special, confidential and big secret tasks. Najib also knows how to arrange the task of his special officers and would ask their ideas or views. The special officers would only know what they are tasked with.
"They would never get the whole picture for the final end product or mission. This, Najib did to ensure confidentiality and also that his officers could give different views to Najib. Most of this secret discussions were held at Najib's residence at Jalan Langgak Duta, with several individuals whom he is close to," he said.
Amhari will continue testifying before Sequerah tomorrow.