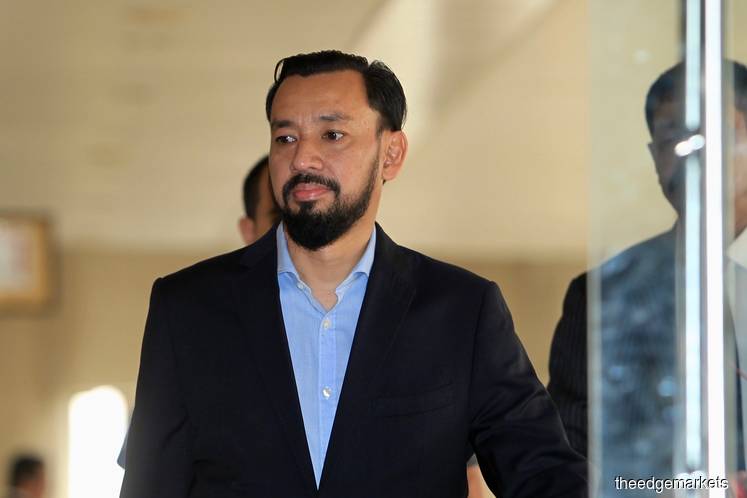 KUALA LUMPUR (Sept 10): Datuk Amhari Efendi Nazaruddin has denied any knowledge that there were concerns raised in 2009 that fugitive financier Low Taek Jho, better known as Jho Low, has been misrepresenting himself as an advisor of then Yang Di-Pertuan Agong Sultan Mizan Zainal Abidin.
The issue was raised by the Sultan's representative in the second Terengganu Investment Authority (TIA) meeting, which Amhari had attended, according to meeting minutes produced by Tan Sri Muhammad Shafee Abdullah in the 1MDB-Tanore trial today. Sultan Mizan is also the Sultan of Terengganu.
Amhari, who is testifying against former prime minister Datuk Seri Najib Razak as the eighth prosecution witness in the trial, said he "was not aware" of the matter as he was late for this second TIA meeting — Amhari had mentioned this in his witness statement — and never received the meeting minutes.
The second TIA meeting took place in May 2009. Amhari had attended the meetings as a representative of the Prime Minister's Office (PMO).
"I reported [the meeting] to Datuk Seri Ab Aziz Rahim, who was the Chief of Staff, because he was the one who had told me to attend the meeting.
"I asked Aziz on whether to conduct any follow-up, but he told me to do nothing. Whether I received the minutes or not is irrelevant to me because I followed orders [to not act upon the meeting outcome]," he said.
While Amhari never mentioned and claimed to be unaware about the Sultan's concerns on Low, he previously testified that the Terengganu state government had voiced dissatisfaction about their representation in TIA's board of directors.
This incident involving the Terengganu government also occurred during the second TIA meeting, Amari confirmed.
Earlier today, Shafee, who is representing Najib, read the meeting minutes that had recorded Sultan Mizan's representative in the meeting denying Low as an advisor to the royalty.
After the revelation, Amhari agreed with Shafee that in hindsight, the concern against Low was a serious matter.
Last week, Amhari said in his written statement that Low told him during the first TIA meeting that he was the Sultan's advisor.
Amhari's cross-examination will continue at 2.30pm today.