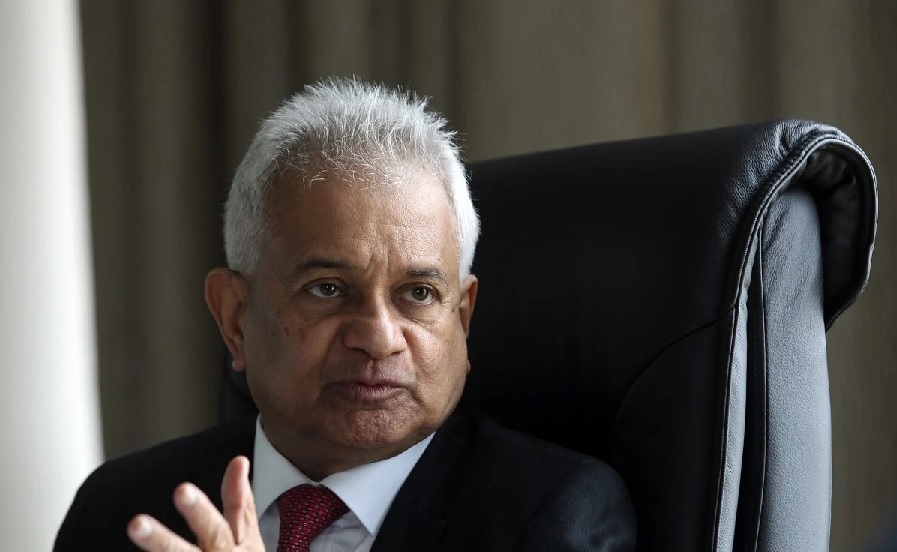 KUALA LUMPUR (Nov 26): Former attorney-general Tan Sri Tommy Thomas claimed that former prime minister Datuk Seri Najib Abdul Razak's legal action against him for "wrongful prosecution" is a political ploy the latter used in the lead-up to the recent Melaka state election.
In a supporting affidavit in response to the action, Thomas claimed Najib filed the suit for political reasons in time for the Melaka elections and the next general elections which must be held by the middle of 2023.
"This is evidenced by the fact that these allegations have only been raised by Najib for the first time in the claim although he was charged in the 1MDB case in September 2018, the IPIC case in October 2018, in the audit report case in December 2018 and the money laundering case in February 2019.
"Neither was it (these claims) raised by Najib as a defence in the SRC trial (to the best of my memory), which concluded on July 28, 2020, where Najib was convicted by the High Court," he said.
Najib is suing Thomas and the government over charges brought against him in criminal cases linked to 1Malaysia Development Bhd (1MDB).
Najib alleged that the charges against him were part of a "long planned, premeditated exercise by Thomas" and the then Pakatan Harapan government.
"As attorney-general he carried out his duties, at least in relation to Najib, as if he were an agent of Pakatan Harapan. In fact, he would later go on to link Najib's political party UMNO with Najib himself, the Malay race and a drive to Islamisation," the statement of claim read.
Thomas claimed that Najib's cause of action against him does not exist as a public prosecutor (PP) can exercise his discretion under Article 145(3) of the Federal Constitution.
"Najib raises the cause of action of 'malicious process' in respect of the four other charges. As stated before, no such cause of action exists against a PP's exercise of his discretion under Article 145(3). Therefore, they are unsustainable claims on this ground alone," his affidavit read.
He also said Najib's claim of malicious prosecution is not sustainable in Malaysia due to the aforementioned act in the Constitution.
"In any event, to satisfy a claim for 'malicious prosecution', the case law developed in other jurisdictions require that the criminal proceedings against Najib were brought without reasonable and probable cause, and were terminated in his favour, that is, that he has been acquitted," he stated.
Because of this, Najib would be unable to satisfy the legal requirements of malicious prosecution because his cases are ongoing in the courts and are still being pursued by Thomas' successor.
"Najib would be unable to satisfy these legal requirements. He has not been acquitted in the four other criminal cases. The reasonableness and probable cause of the charges against Najib in the four remaining cases is also established by the fact that they were ratified, adopted, and continued to be pursued by my successor after he took office in March 2020," he said.
Najib made clear that he was not suing over the charges that he has been found guilty of by the High Court under the SRC International Sdn Bhd case. The UMNO lawmaker is appealing against the conviction, and sentence of 12 years in jail and RM210 million fine, at the Court of Appeal.
In the suit against Thomas and Putrajaya, Najib is seeking a public declaration that Thomas had committed misfeasance in public office.
The RM1.94 million claimed includes RM310,115 for medical expenses suffered due to anxiety and stress caused by prosecution, and RM1 million for consultation fees for an audit team to perform documentation review in order to prepare the facts to face the prosecutions.
It also includes RM56,673 for travel expenses to date, RM90,000 for wasted costs due to being unable to travel overseas due to the conditions of the bail imposed, and RM480,000 for engagement of other services in dealing with the charges.
Thomas said Najib's claims are "unprecedented and without any legal basis, [and] are unsustainable in law" and if allowed, would undermine the powers of public prosecutors.
"If allowed, it would result in a floodgate of civil cases against the government, the PPs (and the DPPs) and all government personnel involved in the nation's criminal justice system. That would be contrary to the national interest.
"This would cause grave inroads into the system of independence entrenched under Article 145(3) of the Federal Constitution. Criminal activity would be unchecked if DPPs become afraid of bringing charges due to a risk of opening themselves up to civil suits subsequently," Thomas surmised.
Thomas also claimed that Najib's suit is a form of harassment and intimidation against him and also claimed that Najib brought the suit against him in malice.
"The plaintiff's (Najib) claim is meant to harass and intimidate me for upholding my duty as attorney-general and PP, and having exercised my discretion under Article 145(3) to charge him.
"I state that the plaintiff's claim was also brought by reason of the malice Najib holds against me, as the attorney-general and public prosecutor who preferred all five charges against him," Thomas said.
Get the latest news @ www.EdgeProp.my
Subscribe to our Telegram channel for the latest stories and updates