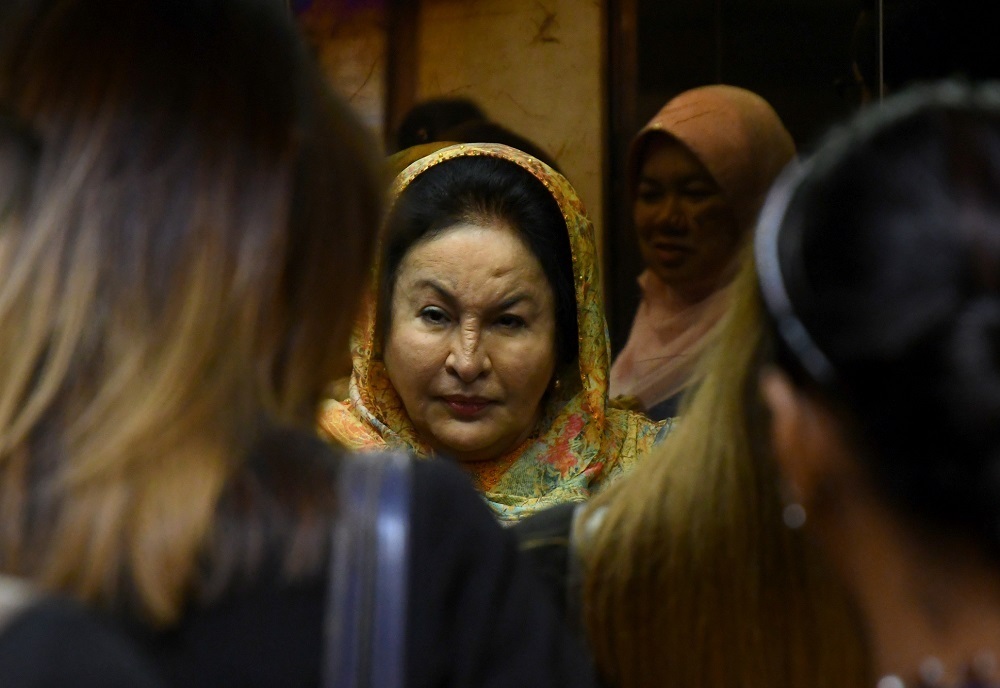 KUALA LUMPUR (Sept 11): Datuk Amhari Efendi Nazaruddin, a former aide of Datuk Seri Najib Razak, insisted that fugitive businessman Low Taek Jho (Jho Low) had prepared a list of frequently asked questions (FAQs) about 1Malaysia Development Bhd (1MDB) — including a statement denying his involvement in the sovereign wealth fund — for the former prime minister.
The FAQs, prepared in 2015, were an example given by the 43-year-old witness showing the Penang-born businessman's influence, allegedly wielded over Najib.
Amhari, the eighth witness called by the prosecution, said at the time, Najib's principal private secretary Datuk Azlin Alias was handling all matters concerning 1MDB.
"Azlin wanted to meet Najib while I wanted to meet the PM on some other issues. I saw Azlin showing the FAQs prepared by Jho Low to get Najib's go-ahead.
"All this approval was gained within 10 minutes," the witness said in response to Najib's lead counsel Tan Sri Muhammad Shafee Abdullah's questions.
Amhari said this after the senior lawyer asked whether he remembered any examples of Jho Low allegedly influencing Najib, seeing he could not remember details of his police bail.
The witness added that this one odd occasion stuck with him, as he wondered how the former premier would respond to the FAQs.
"I remember Azlin asking Najib whether the PM could say Jho Low does not have a role in 1MDB," he said.
The former special officer to Najib disagreed with Muhammad Shafee's suggestion that he brought this up because he was unsure whether the Malaysian Anti-Corruption Commission (MACC) would be charging him or otherwise.
Initially, Amhari said the copy of the FAQs may have been shredded after he was ordered to do so by Jho Low, or seized by the MACC.
When Muhammad Shafee reminded him that a copy of the document still exists, Amhari agreed that the copy was his. However, he maintained that Jho Low did not hold any positions in 1MDB.
Jho Low knew Rosmah well
The witness was also asked how he deduced Jho Low was close to Najib's wife Datin Seri Rosmah Mansor.
The witness cited several occasions during his meetings with Azlin and Jho Low at Prince Hotel, where he could hear Rosmah talking to the businessman on the phone.
He added that while he does not know the nature of their conversations, he knew the person on the other line was the prime minister's wife as her voice could be heard loudly.
"Jho Low would say Rosmah called and asked us to keep quiet.
"Datin Seri Rosmah also spoke about Jho Low to me. Further, Jho Low would attend some private functions at Najib's private residence in Jalan Langgak Duta.
"Some of these private functions, in the early years, I would see Jho Low being invited as well," he said, adding at times 100 guests were invited to Najib's house.
In his witness statement, Amhari had said Jho Low, Azlin and himself would frequently meet at Prince Hotel in the evenings for the businessman to relay instructions from Najib to himself.
"Before attending the meetings, Jho Low would also go to Najib's house first to discuss about the documents he had sent to us earlier," added Amhari.
Despite this, Amhari agreed with Muhammad Shafee that during his service with Najib from 2009 to 2018, he had observed there was nothing wrong with the former premier's instructions given to him.
This article first appeared in The Edge Financial Daily, on Sept 11, 2019.