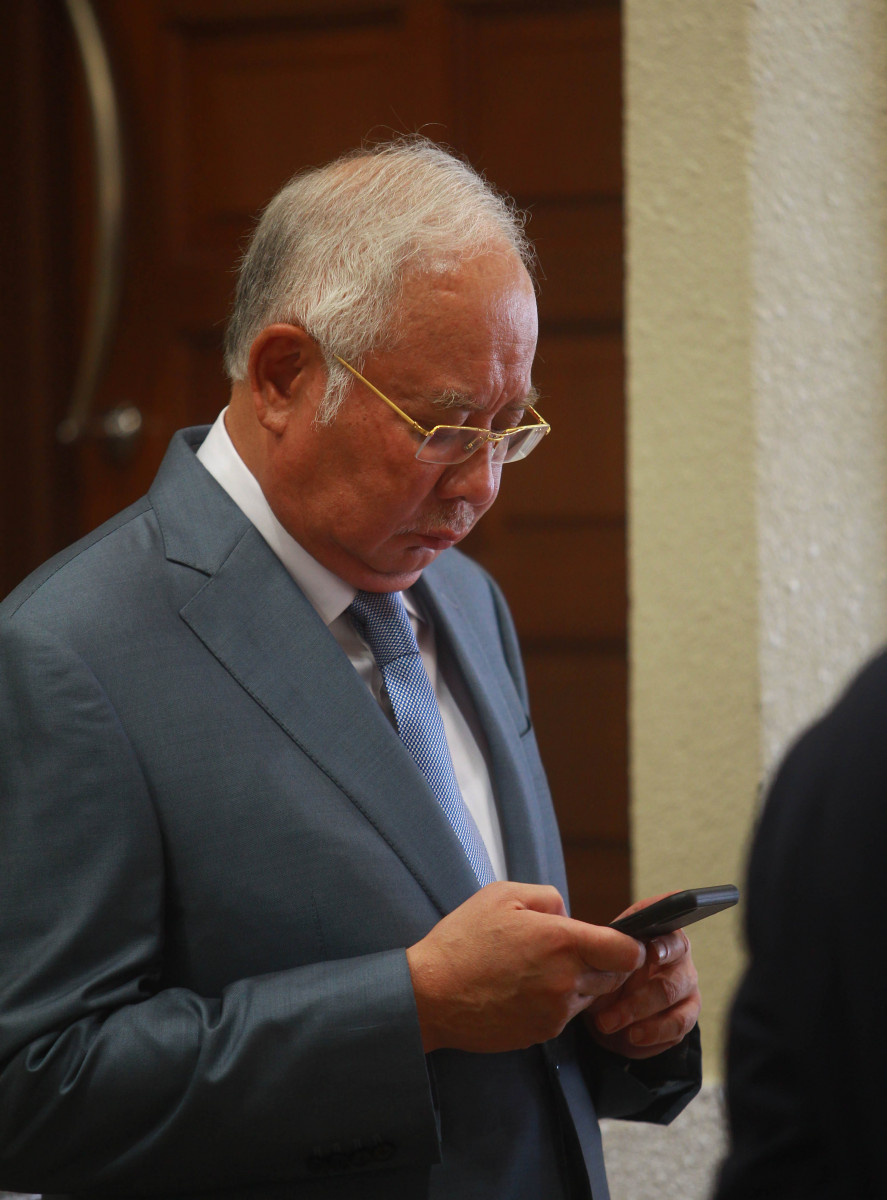 KUALA LUMPUR (Sept 11): Datuk Seri Najib Razak's trial on abuse of power and money laundering involving funds from 1Malaysia Development Bhd (1MDB-Tanore trial) has been postponed to next Tuesday as the former prime minister is on two days' medical leave due to another bout of conjunctivitis.
Deputy public prosecutor Ahmad Akram Gharib confirmed with theedgemarkets.com that Najib had obtained a medical certificate for today and tomorrow due to the eye infection.
Earlier this morning, the ex-premier's lawyer Tan Sri Muhammad Shafee Abdullah told the High Court that Najib is expected to miss tomorrow's hearing as well due to his condition.
"I had a call at 7:15am (today) from the client and the wife. The news is that the conjunctivitis has revisited and the haze does not help.
"Conjunctivitis is very infectious. I suspect that the hearing tomorrow is out of the question," Muhammad Shafee told High Court Judge Collin Lawrence Sequerah.
Meanwhile, the prosecution and defence could not accommodate Justice Sequerah's request to resume hearing on subsequent Fridays in lieu of Najib's sick leave as they will have other cases to attend to.
Najib's hearing is currently scheduled from Monday to Thursday in the month of September and October. As the upcoming Monday (Sept 16) is a public holiday in conjunction with Malaysia Day, those who follow the trial can expect it to resume on Tuesday (Sept 17).
This is the second time during Najib's trials that the former premier is said to be down with conjunctivitis. The first time was in August, during the trial involving SRC International Sdn Bhd.
He was given a three-day sick leave then.