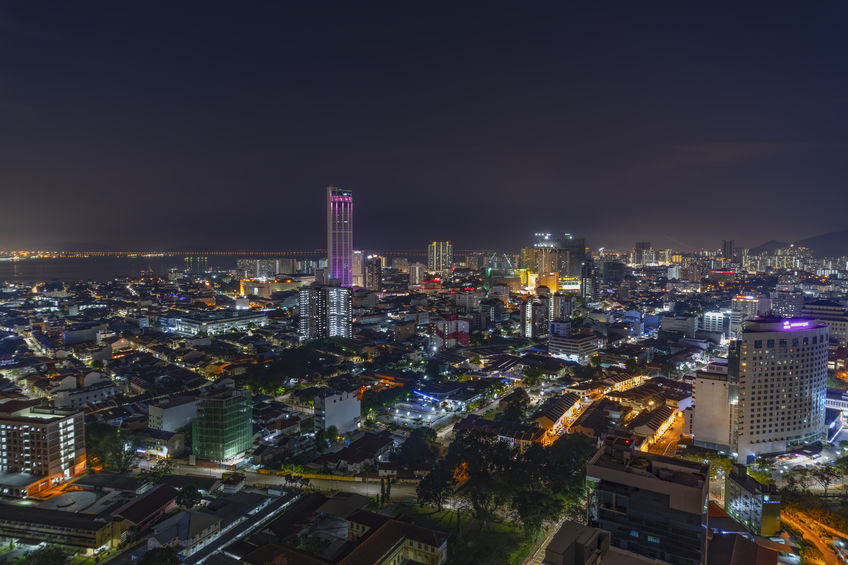 PETALING JAYA (Sept 11): The Consumers Association of Penang (CAP) is concerned about Malaysian developers trying to attract Hong Kong property buyers to our shores, riding on the social and political turmoil plaguing the territory in recent months.
"Encouraging foreigners to acquire properties here have undesired impacts such as causing property prices to skyrocket because of demand, aggravating the current shortage of land, and causing an increase in the cost of living," CAP president Mohideen Abdul Kader said yesterday in a statement that was also reported by Free Malaysia Today. (FMT)
Mohideen explained that "the floor price" enforced on foreigners in Penang (pictured), Selangor and Johor "will not discourage them".
He said the prices "were still affordable for foreigners especially in Hong Kong, where the average price of a home is more than US$1.2 million, according to a global real estate report released this year".
"For those with US dollars or Singapore dollars to spare, our RM3 million is equivalent to US$718,787 or S$995,405 respectively.
"With RM3 million, a Hong Kong resident is able to buy an almost 2,000 sq ft luxurious bungalow in Tanjung Bungah and that is almost 11 times the size of Hong Kong's 178 sq ft micro-home," Mohideen said.
He said the authorities should encourage the construction of rent-to-own flats and affordable housing "instead of pandering to developers wanting to build luxurious houses and condominiums that few locals can afford".
"Could the current property overhang be caused by developers' over optimism about the housing market without looking at the economic reality and the inability of potential house buyers to obtain a bank loan?", he added.
It was reported by Bernama last month that despite the recent protests in Hong Kong, Malaysia has not seen a spike in the number of applications for the Malaysia My Second Home (MM2H) Programme, said Tourism, Arts and Culture Ministry secretary-general Datuk Isham Ishak.
He said to apply for the programme, a person needed to do a lot of planning as there are a number of considerations and processes that must be taken before applying to make Malaysia their second home.
"It is not a spontaneous matter, where you can simply apply for the programme just because you want to run away from your country.
"You need to understand why you choose Malaysia, including the suitability for yourself and add-ons (family members and maid, if any), health condition, cost of living, lifestyle and so on," he added.
"They are more than welcome but they must be genuine; I mean they must not be running away from something.
"Of course we will do background checks...If there are people who are unruly or unwelcome in this programme, I am sure KDN (MOHA) will have that information," Isham explained.