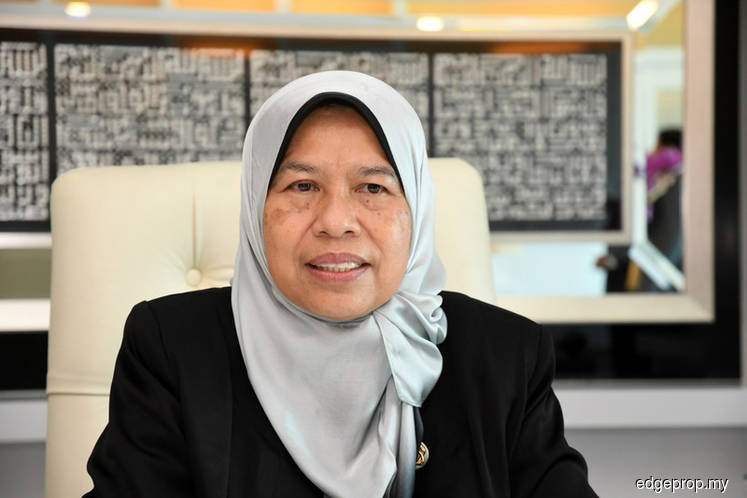 PUTRAJAYA (Sept 12): Housing and Local Government Minister Zuraida Kamaruddin said the announced prospective Home Ownership Campaign (HOC) for buyers in Hong Kong and China would not neglect the welfare of Malaysian citizens.
"We are only talking about those houses that cost RM1 million and above," she was quoted as saying by FreeMalaysiaToday (FMT).
"If I ask developers to reduce the price to RM200,000, it would be impossible."
The proposed HOC is meant to be a long-term plan, as unsold units would be left empty.
"It would be very bad for the country's image to have empty buildings everywhere," she said.
"I'm sure you wouldn't want people to see this country as a dumping place for dilapidated and empty houses."
Yesterday, Zuraida said a HOC to cater to foreign buyers may be organised for unsold high-end homes.
The news portal reports that there was backlash from the public following the announcement.
The Housing and Local Government Ministry, Zuraida announced, would draw up an outline and engage in discussions with the tourism ministry to integrate the proposed HOC with the Malaysia My Second Home programme.