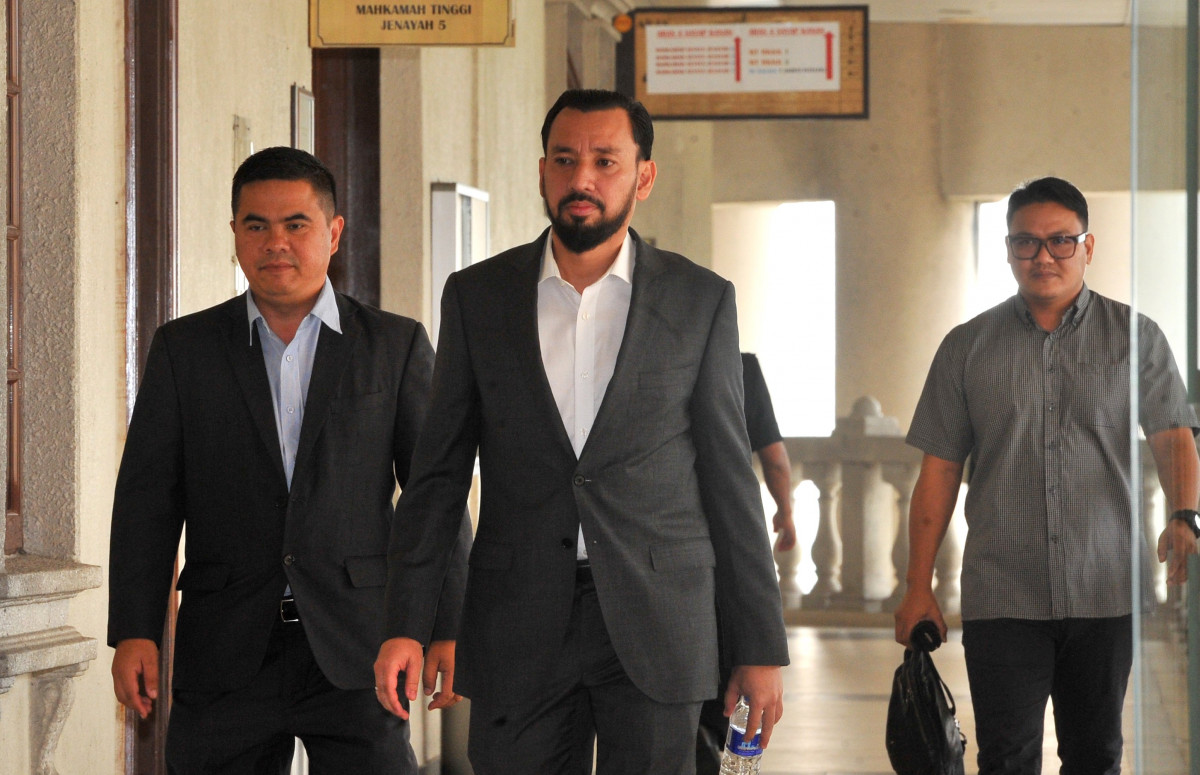 KUALA LUMPUR (Sept 20): Datuk Amhari Efendi Nazaruddin, a former aide of Datuk Seri Najib Razak, said his ex-boss was still powerful and influential enough to create "instability" in his livelihood during his testimony at the High Court yesterday.
Amhari, who is the eighth prosecution witness in the 1Malaysia Development Bhd-Tanore (1MDB-Tanore) trial, said while he was never personally threatened by Najib, he knew the former premier still had enough clout in the country.
"(The threats) may come from the previous Government, not necessarily from Najib but his people or supporters... I reacted to this because I do not feel the threats from Datuk Seri Najib as a former PM, he has the power to at least create instability... in my livelihood," he told senior deputy public prosecutor Datuk Seri Gopal Sri Ram during his re-examination.
His revelation follows his description of the threats he faced while testifying against his former boss, who once held the highest office in the land.
Amhari said regardless of whatever he does, there are always threats from "stakeholders" in the trial.
"I consider myself to be stuck in the middle," a slightly-emotional Amhari said in response to questions from Sri Ram.
"Either route I take, as I look back at my religion, it would save me," he added.
However, he denied that the threats came from the Malaysian Anti-Corruption Commission (MACC) who are investigating the case.
The witness also told the court that he did not warn Najib about Jho Low's possible wrongdoing in the alleged 1MDB dealings as he initially felt that what the former premier was doing was right.
"Initially, I thought it was a political conspiracy against him (when the 1MDB) issues cropped up. There were certainly issues with it. I had served Najib a little bit longer.
"I had tried to be the best officer for him by going for the trips to Abu Dhabi and China. My colleagues knew where my loyalty stood," he said.
Sri Ram, who was formerly a Federal Court judge, asked the witness if, when Najib was the premier, he could have relied on intelligence reports at his disposal and have control over them.
"He controlled all Government agencies, the Special Branch, MIO (Military Intelligence Organisation) from the army and also intelligence from the Prime Minister's Department also," he said, adding that Najib also had access to the MACC as well.
Earlier yesterday, Amhari was asked by Najib's lawyer Tan Sri Muhammad Shafee Abdullah if the reason why he was incriminating his former boss was to avoid being charged by the MACC, which he denied.