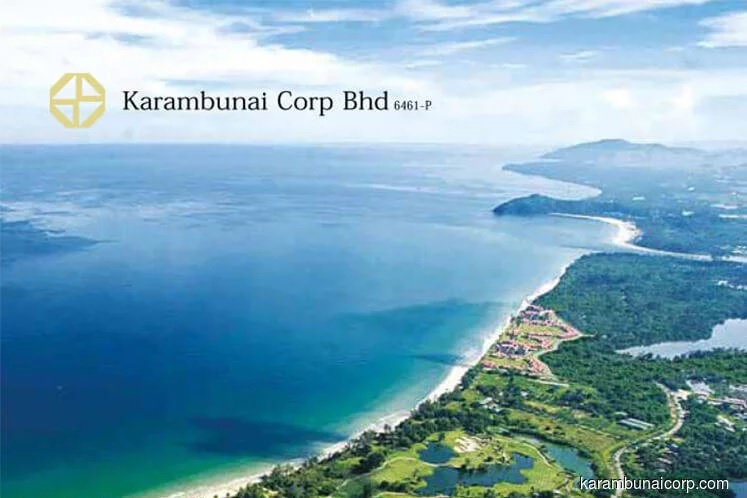 KUALA LUMPUR: Karambunai Corp Bhd's largest shareholder Tan Sri Dr Chen Lip Keong, with a 73.41% stake, intends to take Karambunai private in a deal worth an estimated RM184.67 million.
Karambunai, in a filing yesterday, told Bursa Malaysia that it had received an unconditional voluntary takeover offer from UOB Kay Hian Securities (M) Sdn Bhd, on behalf of Chen, to acquire the remaining 1.54 billion shares or a 26.59% interest not held by him, at a cash price of 11 sen per share.
He is also offering three sen apiece for the remaining 523.5 million warrants — 51.57% of the outstanding warrants he does not hold.
The gaming tycoon, better known as the founder of Hong Kong-listed NagaCorp Ltd, also has another indirect stake of 339.18 million shares or 5.87% in Karambunai held via FACB Industries Incorporated Bhd (Facbii), by virtue of him being a major shareholder of Facbii, who is the person acting in concert (PAC) with him in the offer.
"For avoidance of doubt, the offer shall extend to the offer securities held by the PAC," the offer notice read.
Notwithstanding that he is Karambunai's largest shareholder, Chen currently does not sit on Karambunai's board. His son Chen Yiy Fon, however, is Karambunai's non-independent executive director and chief executive officer.
According to the offer notice, the offer price of 11 sen is a premium of 29.4% to Karambunai's last transacted price of 8.5 sen as at Sept 20, as well as to its five-day volume weighted average market price, also 8.5 sen. It also represents an 18.3% premium to Karambunai's three-month volume weighted average market price of 9.3 sen.
As Chen does not intend to maintain Karambunai's listing status, he will not address any shortfall in the company's public shareholding spread, currently at 20.72%, on the close of the offer.
Karambunai shares closed unchanged at 8.5 sen yesterday, valuing the company at RM491.01 million. Over the past 52 weeks, the stock has been trading between eight sen and 13 sen.