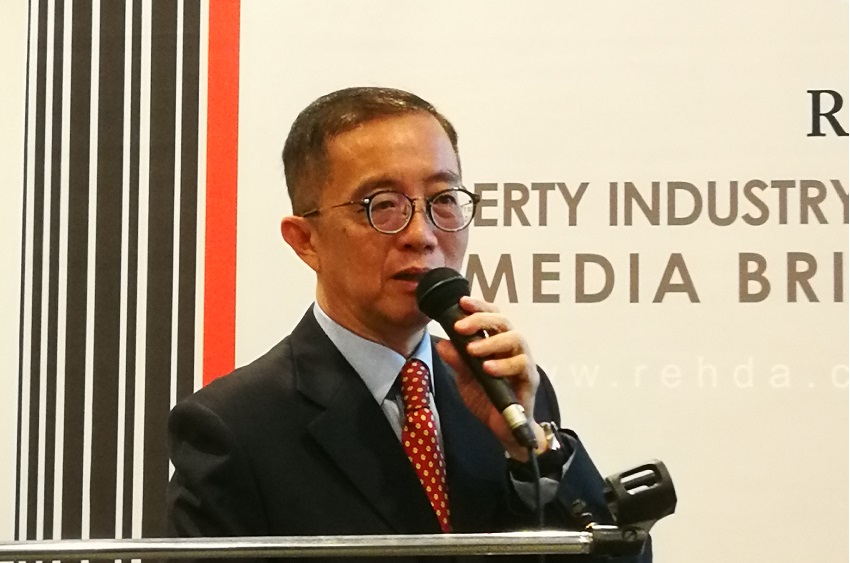 PETALING JAYA (Sept 26): The National Home Ownership Campaign (HOC) 2019 is believed to have achieved more than RM14 billion in sales as at Sept 13, according to the Real Estate and Housing Developers' Association Malaysia (Rehda).
Data collated by the association showed that 19,784 homes priced from RM300,000 to RM2.5 million have been sold under the campaign since it began in January till Sept 13, contributing to sales amounting to an estimated RM14.65 billion.
Read also
Rehda hopes for expansionary Budget to spur spending
Rehda: Local developers building homes for Malaysians, not foreigners
Internet connection an important factor for homebuyers
The 19,784 homes sold are "actual sales" that are being transacted, noted Rehda president Datuk Soam Heng Choon at a media briefing on Rehda's Property Industry Survey 1H2019 today.
"These are actual sales, not developer's calculations. The buyers have already gotten their loans and need certification from us for stamp duty exemption," he explained.
Soam clarified that Rehda only captured HOC transactions of properties priced from RM300,000 to RM2.5 million. Under the campaign, a certification for stamp duty waiver is issued to the buyer to be eligible for the waiver offered by the government.
"We never captured those [priced] below RM300,000 because they don't have to come to us and obtain the certification. So we don't take record of those homes," he added.
Combined with sales of homes priced below RM300,000, total sales could be higher, he told EdgeProp.my.
Earlier this year, Finance Minister Lim Guan Eng announced that stamp duties on sale and purchase agreements (SPA) for properties priced up to RM1 million and for loan agreements of up to RM2.5 million that come under the HOC will be waived.
But the "promotion" was not applicable for price-controlled properties (RM300,000 and below) as these category of properties were already tax exempted, he was reported as saying.
Meanwhile, Rehda's Property Industry Survey 1H2019 showed that more developers are optimistic about the housing market in the first half of next year (1H2020) than for 2H2019.
On the near term outlook for 2H2019, only 14% of the 144 Rehda members who took part in the survey said they were optimistic about the residential property sector, with 49% of them taking a "neutral" stance. About 35% held "pessimistic" views while another 2% were "very pessimistic".
The respondents were more positive about 1H2020 with 23% of them feeling "optimistic" while 53% were "neutral". The percentage of respondents who were "pessimistic" was also reduced to 20% although 4% were "very pessimistic".
"Industry players expect market sentiments to improve in the first half of next year, driven by seasonal effect like Chinese New Year, companies giving out bonuses or salary increments, which could boost property sales.
"The market is also looking forward to an expansionary Budget 2020 that will encourage more spending," said Soam.