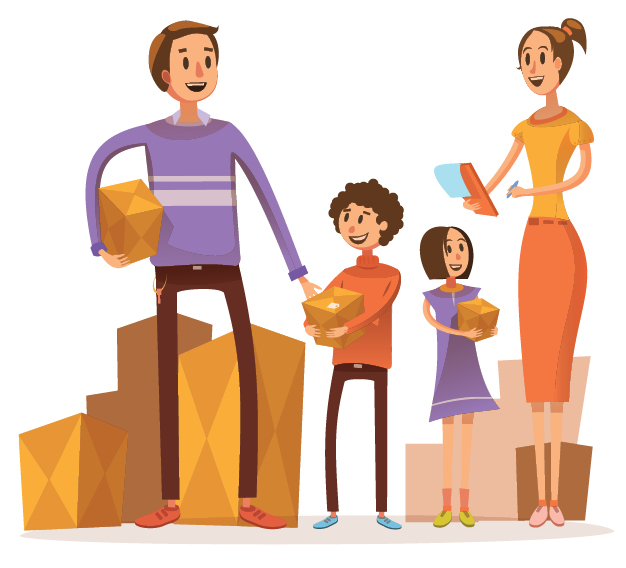 Teressa Lee, 31, and her husband moved from a condo in Kuchai Lama to another condo in Bandar Tun Hussein Onn in February this year. "This is the third time we have moved house. Hiring a moving company saved us a lot of time and effort, which you'll appreciate if you're not moving for the first time," she tells EdgeProp.my.
"If you do it yourself, the whole process might stretch over a few weekends as you have to move things little by little," she elaborates.
Instead, Lee hired a three-tonne lorry with one driver and two workers for the moving. "We did our own wrapping," she says.
Chin, 28, also hired a professional mover including a five-tonne lorry, three workers and one driver when she and her family moved from a condo in Jalan Ipoh to a double-storey link house in Segambut in May this year. The wrapping and packing were also included.
"They did much better than we did, the difference was obvious," says Chin. She was satisfied with the quality of the wrapping and packing service, but it was a little more expensive than she would have liked.
In an effort to save cost, Malaysians tend to shy away from professional movers. Instead, we often do it ourselves or get friends and family to help us do the packing and the heaving.
Moving house is notoriously tiring, especially when we realise too late we own far too many things -- that we would need to be superheroes to move all of them ourselves. In short, it can be a mental and physical ordeal.
There are three common house -moving scenarios:
1. Simple moving
For tenants who have only a few items that are mostly easy to lift and carry, or those who will be leaving all their old furniture behind, relocating is easy. It can be done by one or several trips between the old and new place, thus no moving service is needed.
2. Pack-yourself moving
There are some heavy furniture and electrical appliances to be moved but in order to save cost, we could choose to pack and wrap the items on our own. This way, hiring a truck or lorry and a few workers to help load and unload items would be enough.
3. Professional moving
For those who can afford it, hiring professional movers could save us much headache. The movers will help to pack and unpack items, and set them in the spot where we want them to be at the new place. In Malaysia, the cost of such a service could easily exceed RM1,500. The whole process usually takes more than one day.
Which service to choose?
Hiring a house mover could make the whole process much easier and more efficient but you would have to spend some money. Lorry rental and booking platform TheLorry co-founder Nadhir Ashafiq told EdgeProp.my that the re-locators need to decide which moving solution suits them and their budget.
TheLorry is a Malaysian start-up that provides services including lorry transport, professional house moving, furniture disposal and office moving locally and in Indonesia, Thailand and Singapore.
Most Malaysians try to avoid hiring professional movers to save cost and prefer the pack-yourself moving solution due to its affordability and the fact that people do not mind doing their own packing, says Nadhir.
He adds that over 50% of TheLorry's bookings are for one-tonne lorries and for two to three workers to help with the loading and unloading.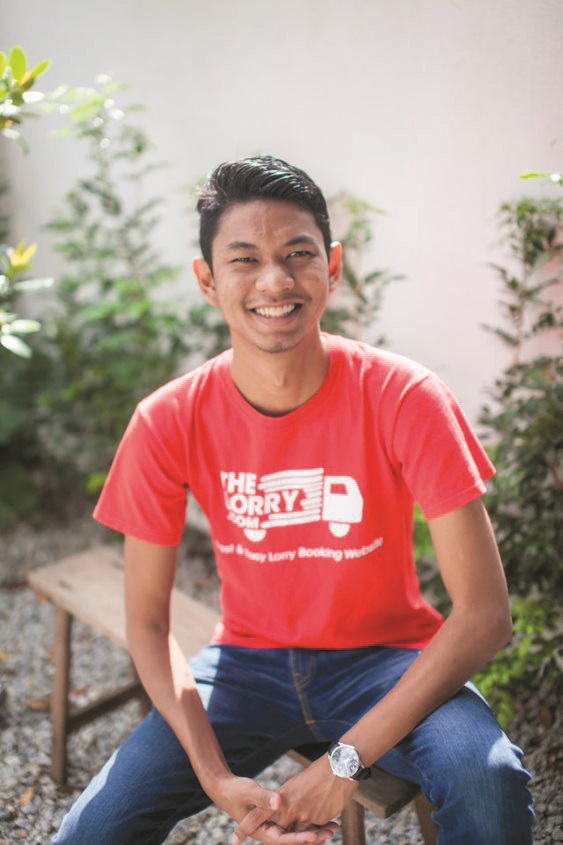 He points out that those who choose the pack-yourself moving solution are usually young families and young professionals who typically rent houses in urban areas. A large portion of them are staying in the central region states of Kuala Lumpur and Selangor, followed by Johor and Penang.
"You may think that moving house is something that does not happen often but from our data, we find that some young professionals move almost once a year," he says. "We even have customers who move house almost every six months."
"Maybe [because] their commitments are not long term ones so they move around quite a bit. They become the core base of our customer segments," Nadhir explains.
On the other hand, customers who choose professional moving services are typically those who can't find the time to pack and move on their own and who could afford the higher cost. They include expatriates, as their moving costs are usually borne by their companies.
Advice for a smooth move
For pack-yourself movers, packing and grouping items and furniture before the movers arrive are essential to speed up the whole moving process. While there is no hard and fast rules, Nadhir says it is better to pack fragile items separately and secure them with bubble wrap.
Boxes should be labelled accordingly to include which part of the house the things in the boxes are from or go to in the new place, for an efficient unpacking process.
Another tip is to pack necessities separately because it's usually difficult to find things in the first few days after a move.
An interesting phenomenon is that almost everyone books a moving service for Saturdays, according to Nadhir, as many condominium managements do not allow moving on Sundays. He adds that bookings peak on the last Saturday of the month because that is when most monthly rental leases expire.
However, keep in mind that many condominiums only allow a half-day of work or moving on Saturdays.
"People tend to underestimate the time needed for moving," he points out, adding that leaving some buffer time is important, as unforeseen circumstances such as road accidents and difficult-to-carry furniture may delay the whole process.
Another common situation is when customers under-book the number of vehicles.
Apart from affordability, punctuality and quality of workers, Nadhir says the key means to retaining customer loyalty is to get the basics right, including ensuring drivers come on time, careful handling of items to be moved and workers who are prepared to provide amazing customer service.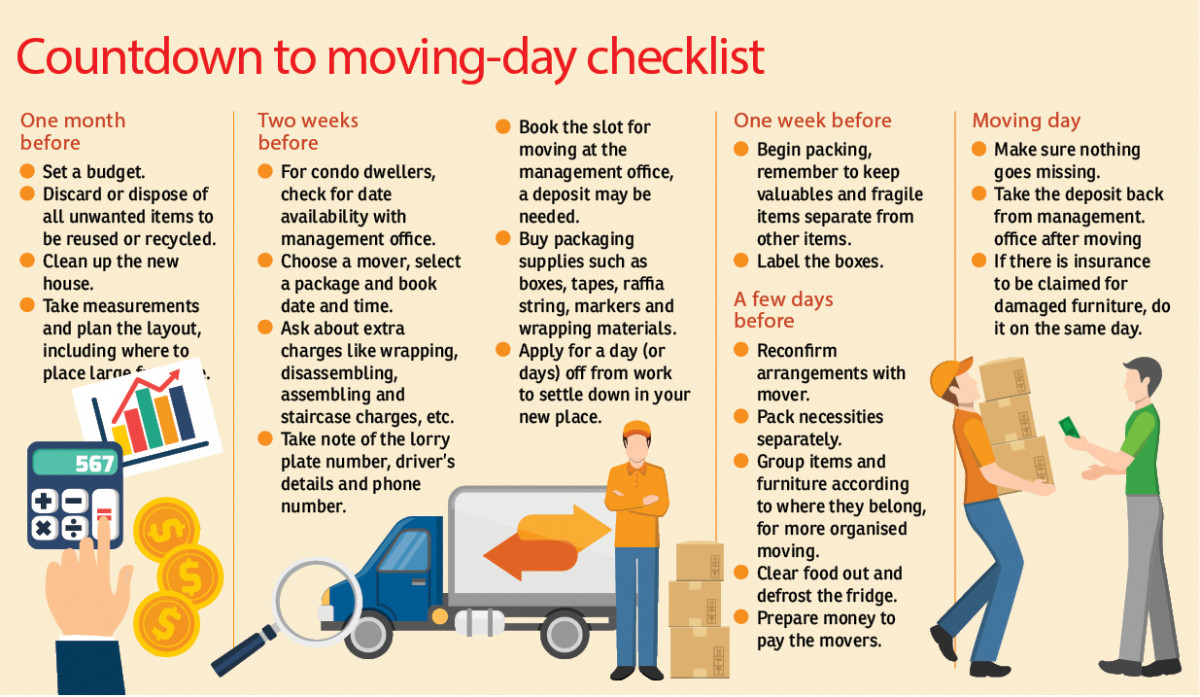 This story first appeared in the EdgeProp.my pullout on Sept 27, 2019. You can access back issues here.