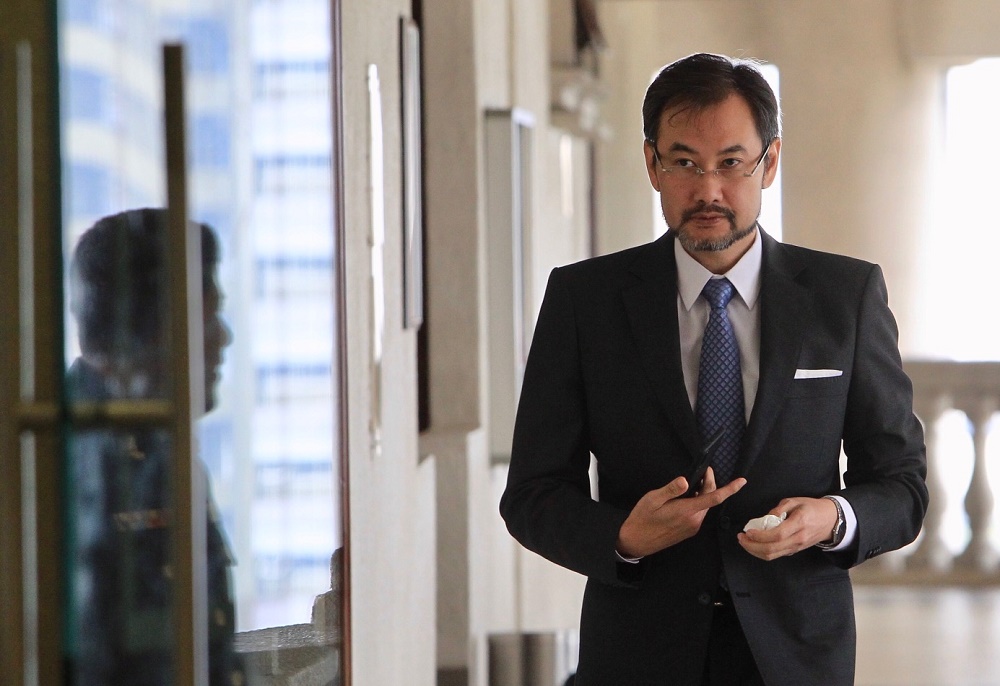 KUALA LUMPUR (Oct 1): Datuk Shahrol Azral Ibrahim Halmi brought home more than RM2.58 million in salary and remunerations before taxes in 2012 while serving as the chief executive officer at 1Malaysia Development Bhd (1MDB).
This comprised "RM80,000 plus" in monthly salary amounting to over RM960,000 for the year, an 18-month bonus of more than RM1.44 million, plus an annual allowance of RM179,000 for sitting on the board of directors of the beleaguered state-owned fund.
Shahrol, who is testifying against Datuk Seri Najib Razak as the ninth prosecution witness in the 1MDB-Tanore trial, shared the details of his salary in 1MDB with High Court during the examination-in-chief by appointed public prosecutor Datuk Seri Gopal Sri Ram.
The bonus in 2012, Shahrol assumed, was in part due to his performance when handling 1MDB's corporate social responsibility (CSR) projects.
Sri Ram: Can you give an example of an incident where the accused (Najib) expressed approval [towards your work]?
Shahrol: Either in 2011 or 2012, I received a call in my office from the then-private secretary to PM, who told me the PM was on the line.
At that time, Datuk Seri Najib wanted to know about the status of the CSR projects that we were conducting at the time for Yayasan 1MDB.
I was very excited, and I recalled during that conversation that I impolitely cut off DS Najib a couple of times while he was asking his questions as I knew what he was asking, I had the answers and I was very pleased to be speaking to him directly.
Sri Ram: Why were you pleased?
Shahrol: He was the PM, you don't get the chance to talk to PM every day.
Then a few days later, Jho (Low Taek Jho) told me that he spoke to DS Najib, who mentioned to him about that call, and he told me that "boss was pleased, and Shahrol seems to be on top of things".
Sri Ram: After that, did you get any monetary reward?
Shahrol: Yes, I got a bonus for 2012.
Sri Ram: How many months bonus?
Shahrol: 18-month bonus. At the time my salary was around RM80,000-plus.
Earlier, Shahrol testified that he earned RM80,000 a month when he started out as the CEO of Terengganu Investment Authority, the precursor of 1MDB, in 2009.
At 1MDB, he received an increment every year.
His last drawn salary in 2013 was RM99,000 per month.
Other allowances that Shahrol received was the RM1,500 for each board meeting which he attended during his time in 1MDB, which is similar to the payout of other board members.
Shahrol left his role as 1MDB CEO on March 15, 2013, after he was transferred to the Performance and Management Delivery Unit (Pemandu). He remained as a director in 1MDB until 2016.
Najib, who served as the chairman of 1MDB's board of advisers, is currently facing 25 counts of money laundering and abuse of power over the alleged embezzlement of billions of ringgit belonging to the state-owned fund.
Today, Sri Ram concluded Shahrol's examination-in-chief. The hearing will resume on Monday.
The Edge is reporting the proceedings of the 1MDB-Tanore trial live.