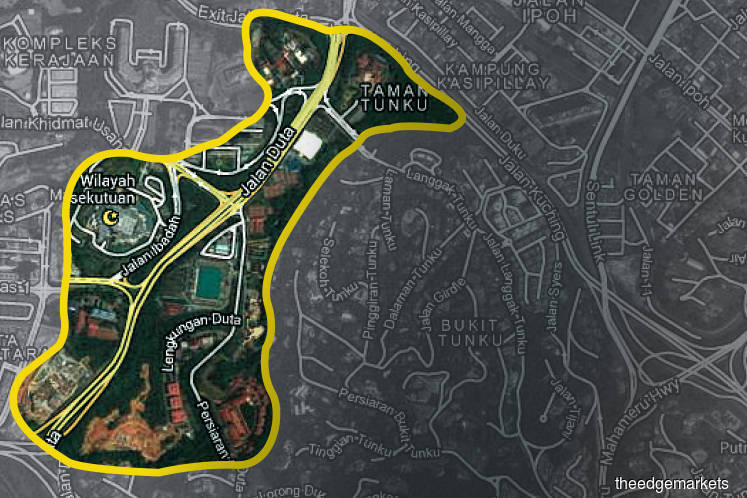 KUALA LUMPUR (Oct 3): The hearing for the civil suit by Semantan Estates (1952) Sdn Bhd against the Malaysian Government over a dispute involving land in Jalan Duta (now Jalan Tuanku Abdul Halim) has been postponed to Dec 11.
High Court Judge Datuk Nordin Hassan has today allowed the application by the respondent to postpone the hearing date in order to bide for a Court of Appeal decision.
Semantan Estates had previously appealed against the High Court's decision to allow Kenari Maluri Sdn Bhd, a company claiming to represent the majority of Semantan Estate's shareholders, to intervene in the judicial review.
Hence, the hearing for the case has been postponed pending the Court of Appeal's decision on the matter.
Kenari Maluri had sought to intervene in the judicial dispute because it wants to provide a win-win solution to the pre-Merdeka dispute over the large tract of prime land.
It has also claimed it is friendly to both the plaintiff and defendants, namely the government and six other defendants.
Filed in February 2017 by Semantan Estates against the federal territory registrar of titles, the civil suit sought for the plaintiff to be registered as the proprietor of the land free of encumbrances and liabilities.
Semantan Estates named the Malaysian Government, Federal Lands Commissioner, minister charged with the responsibility for land in the federal territory, Natural Resources and Environment minister, director-general of the Lands and Mines Department, director of Lands and Mines (Federal Territory) and Federal Territory registrar of titles as respondents.
The land, covering 106.7ha (263.67 acres), has been the subject of a long legal battle since 1960 when Semantan Estates disputed the RM1.32 million compensation awarded by the Federal Government to take over ownership of the land.
For the current case, the company filed a judicial review on the grounds that the government and other respondents had failed, neglected, omitted and refused to comply with a 2009 court order that has granted Semantan Estates to retain beneficial interests in the land, which the government had taken unlawful possession of, meaning it had trespassed on the said land.