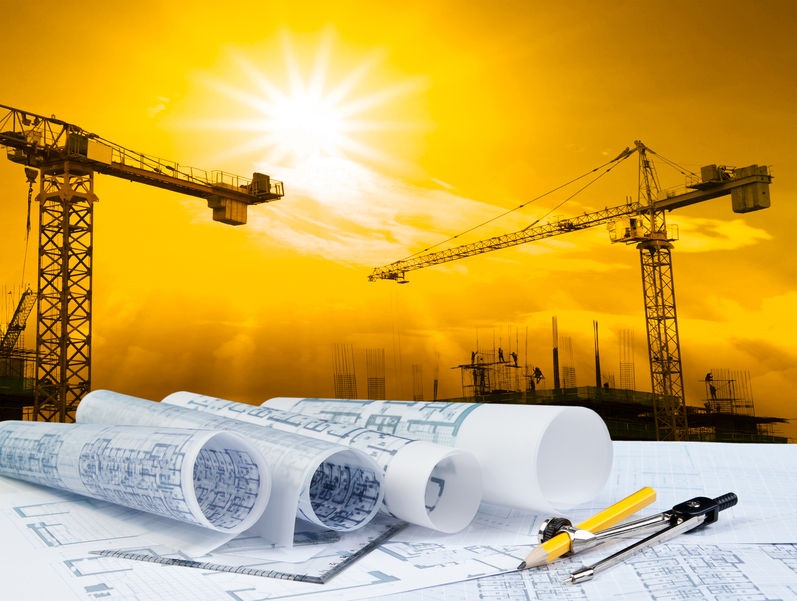 Construction sector
Maintain neutral: We expect the upcoming Budget 2020 announcement on Oct 11 to prioritise public transport projects but limited to those already awarded, revised and approved: Light Rail Transit Line 3 (LRT3), Mass Rapid Transit Line 2 (MRT2) and East Coast Rail Link (ECRL).
Despite timing risks for new contract awards, we believe the estimated RM9 billion to RM11 billion civil works subcontract value of the ECRL would still feature in 2020 as the only source of immediate new order book for contractors. As other potential new contracts remain under review, Budget 2020's focus is unlikely to deviate far from historical allocations, which include: non-tolled highways, affordable homes and rural infrastructure.
Under our project wish list, we would watch out for more clarity of the government's implementation plans for the MRT3 and Bayan Lepas LRT. We believe it is still too soon for a revival theme for the High-Speed Rail (HSR), pending the ongoing technical advisory consultant and commercial advisory consultant review by end-2019. We may turn more positive on the prospects for rail contractors if indeed MRT3 is relaunched at half the cost, though the catch would be a longer implementation time frame, likely from end-2020 at the earliest. Another wild card is the possibility that the Bayan Lepas LRT is included as a federal-funded contract, which would then revive the overall Penang infrastructure angle under the Penang Transport Master Plan (PTMP).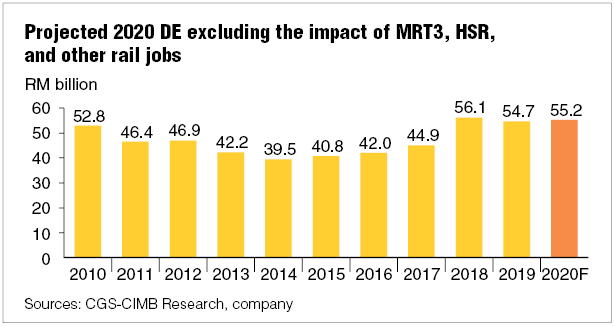 Post-Budget 2020, we generally expect sector job award growth to come off a low base, driven mainly by the ECRL. Annualising the Construction Industry Development Board's total value of jobs awarded in the first half of 2019 (1H19) suggests a steep 40% year-on-year contraction to RM80 billion for FY19 forecasts, in line with the slowdown in contracts. Contract award momentum has been subdued year-to-date, with upside risks in contract roll-out coming from the JB-Singapore Rapid Transit System, Bayan Lepas LRT and Pan Island Link 1 in 2H20. We would not discount a potential delay in the ECRL's 4Q19 initial tenders which could make a comeback with RM3 billion to RM5 billion worth of initial subcontract works in 1H20.
Ahead of Budget 2020, we expect share price performance of most contractors to remain lacklustre amid a generally weak contract award outlook and limited visibility on the government's plan for new and to-be-revised mega contracts. In our view, upside risks to share prices and sentiment on the sector would only be predicated by the outcome post Budget 2020. Apart from the ECRL, partial or full federal funding for PTMP projects presents upside risks to big-cap rail contractors. A potential downside risk is if Budget 2020 remains muted on the outlook of wild card projects, even with a higher development expenditure. — CGS-CIMB Research, Oct 4
This article first appeared in The Edge Financial Daily, on Oct 7, 2019.