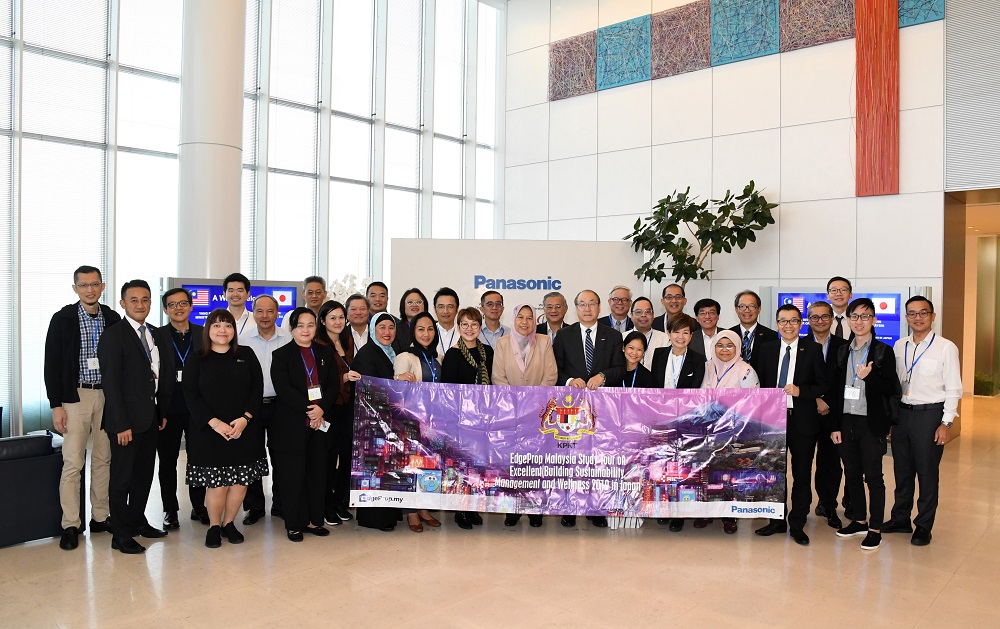 There are many lessons Malaysia can learn from Japan, from the latter's public housing mechanism to its smart wellness and sustainable townships, as it strives to shape a more inclusive and sustainable housing sector.
Housing and Local Government (KPKT) Minister Zuraida Kamaruddin who took part in the EdgeProp Malaysia Study Tour on Excellent Building Sustainability, Management and Wellness 2019 in Japan said one of the key takeaways from the trip was how public housing schemes in Japan divide low-income earners, who require housing assistance, into two sub-categories based on income levels — the B17 to B40 group and the below B17 group. Subsequently, the monthly rent for a public housing unit is set accordingly.
"This gave me an idea to break the B40 grouping (in Malaysia) down to the B20 or B10 so that it would be more effective and targeted in solving the homeownership difficulties faced by this group," she told EdgeProp.my.
The minister met with Japan's Parliamentary Vice-Minister For Land, Infrastructure, Transport and Tourism Masamune Wada on Oct 3 before she was briefed on Japan's public housing schemes and regulations. This was followed by a visit to the Fujisawa smart and sustainable township (SST).
Zuraida was eager to learn about the liveability of public housing in Japan, particularly the indoor air quality in these homes. For example, under Japan's Building Standard Law, building materials that contain chlorpyrifos are not allowed to be used in buildings with habitable rooms as it is a health hazard. The law also regulates the use of formaldehyde-emitting construction materials and requires all buildings to have ventilation equipment to tackle the volatile organic compound.
"Maybe there is something that we can do to modify our standards to ensure that our people are able to enjoy the basic rights to having good-quality air," she said.
Zuraida learnt more about sustainable solutions for indoor air quality and smart home systems at the 19ha Fujisawa SST and, subsequently, at the Panasonic Center Tokyo and the Panasonic Tokyo Shiodome Building.
The EdgeProp Malaysia Study Tour on Excellent Building Sustainability, Management and Wellness 2019 from Oct 3 to 5 was organised by EdgeProp Malaysia and supported by Panasonic.
Tour participants included the leaders of top property development companies in Malaysia. EdgeProp Malaysia managing director and editor-in-chief Au Foong Yee said the trip had lined up discussions and site visits, offering insights into the latest smart, sustainable wellness technologies; affordable housing mechanisms; and property management solutions.
"Apart from exchanging ideas, we also see strategic networking session possibilities among the study tour delegates. It is certainly no mean feat to have in the same room for two days and two nights, [the] drivers of Malaysia's leading developers!" Au said.
More highlights on the Japan study tour in EdgeProp.my's Special Report on Sustainable, Smart and Wellness Living on Oct 18