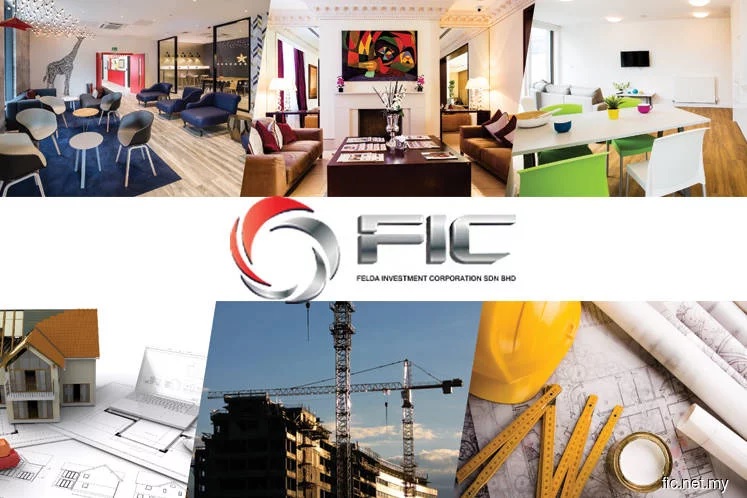 KUALA LUMPUR (Oct 8): Felda Investment Corp Sdn Bhd (FIC) sought to borrow RM100 million from parent Federal Land Development Authority (Felda) in late 2014 to finance the purchase of the Merdeka Palace Hotel and Suites in Kuching, says former Felda finance director Mohd Shahrin Mohd Ali.
The High Court here today heard that as the sum sought involved a huge amount it had to be approved by the Felda's board of directors.
"I recalled that FIC had asked for the loan as it was facing cash flow problems. This is despite Felda pumping more than RM500 million into it prior to this when it was formed," said Shahrin, who is the third prosecution witness in the criminal breach of trust and graft trial involving former Felda chairman Tan Sri Isa Samad.
FIC was trying to get the funds from an international Islamic bank, he added.
However, in the end, Felda's financial department prepared the working paper for this financing.
"The (RM100 million) money was obtained from the Employees Provident Fund through its initial payment. This RM100 million is an advance from Felda to FIC," he said, adding that subsequently the board approved it and the funds were dispersed.
The 50-year-old witness, who was Felda director of finance from 2012 to March 2019, was replying to questions from Deputy Public Prosecutor Afzainizam Abdul Aziz. Shahrin said he does not know whether the Felda board approved the purchase of the hotel as he did not attend the board meeting.
"But from what I know, the Felda board had approved the RM100 million advance and the payment was made," he said.
Prior to this, Shahrin said Felda had injected RM500 million into FIC, which was partially used for the Merdeka Hotel purchase.
A total of RM499.5 million was given by Felda to FIC on May 27, 2014, another RM51.208 million on Sept 23, 2014.
FIC was formed on July 2, 2013 by Felda to focus on investment activities.
Isa is charged with criminal breach of trust and graft with regard to the hotel's purchase by FIC, where the former chairman is alleged to have approved its purchase for RM160 million without Felda board's approval.
He is charged with committing the offence at Menara Felda near here on April 29, 2014.
The charge is framed under Section 409 of the Penal Code, which carries a maximum jail term of 20 years, whipping and fine. Isa also faces corruption charges of dishonestly receiving RM3.09 million for gratification from Ikhwan Zaidel, a board member of Gegasan Abadi Properties Sdn Bhd, through one Muhammad Zahid Md Arip, between July 21, 2014 and Dec 11, 2015, at Menara Felda in order to approve the project.
When cross-examined by Isa's counsel Datuk Salehuddin Saidin, Shahrin maintained that he does not know whether the Felda board had already approved the purchase of the hotel in its board meeting in December 2014, as he was not a board member.
What he knows, Shahrin said, was that he was required to prepare the working paper for FIC which sought the advance.
However, he conceded that the advance payment made could be an indication that the Felda board had given its nod for the hotel purchase.
Shahrin agreed with Salehuddin that there are standard operating procedures that are in place to ensure that approval is gained by the Felda board before FIC is allowed to purchase a property but was unsure whether it is followed or not.
Normally, as an accountant, they would not give the advance sought if there was no approval from the board, he said.
When shown the June 23, 2015 Felda board minutes by Salehuddin, he agreed that the advance of RM100 million to FIC was approved by then.
Shahrin also said the board composition of Felda and FIC was the same and the only difference was the additional one member in FIC.
Hearing continues before Justice Mohd Nazlan Mohd Ghazali tomorrow.