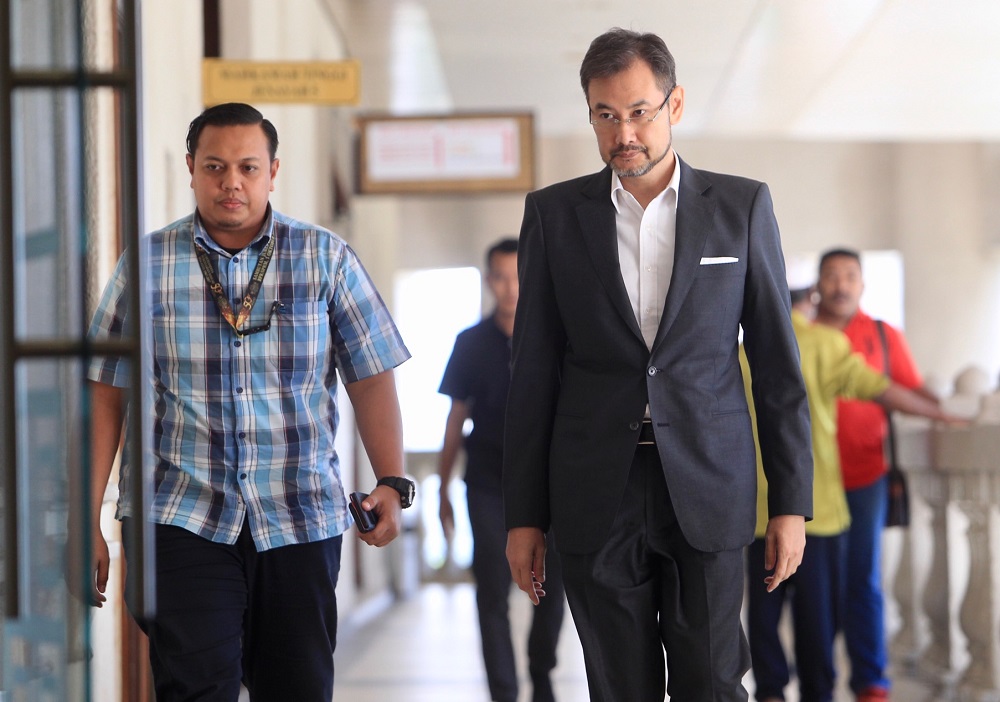 KUALA LUMPUR (Oct 17): The cross-examination of former 1Malaysia Development Bhd (1MDB) chief executive officer Datuk Shahrol Azral Ibrahim Halmi is expected to turn a new page today, going into the second phase of 1MDB's dealings with PetroSaudi International Ltd (PSI) in 2010-2011.
This phase would entail 1MDB's spending of another US$830 million to subscribe to notes issued by PSI's unit, of which US$500 million is now missing, according to the prosecution in the 1MDB-Tanore trial.
In the last six days of Shahrol's cross-examination, lead defence counsel Tan Sri Muhammad Shafee Abdullah went through the first phase of the 1MDB-PSI partnership in 2009 — made in haste and without proper due diligence, resulting in US$700 million diverted to a company owned by fugitive businessman Low Taek Jho, who is better known as Jho Low.
Shahrol has repeatedly testified that many decisions made by 1MDB by this time were based on instructions from Jho Low, who Shahrol said was acting on behalf of former prime minister Datuk Seri Najib Razak.
At one point in 2009, Jho Low even briefed the 1MDB board of directors about PSI, said Shahrol.
Certain poor decisions by Shahrol — such as the signing of the agreement that ultimately affected the US$700 million diversion — was made at the advice of 1MDB management officials who were also recommended by Jho Low, Shahrol added.
He further testified that Jho Low had presented to him that the 1MDB-PSI deal was a government-to-government initiative between Malaysia and Saudi Arabia that Najib said "needed to be done".
Muhammad Shafee said that today, he will be "opening the floodgates" in terms of the line of questioning to Shahrol, who claimed to have never asked the authorities whether he is under investigations — although he is currently imposed with a travel ban.
Shahrol is testifying against Najib as the ninth prosecution witness in the 1MDB-Tanore trial, where the former premier is facing 25 charges of money laundering and abuse of power in relation with billions of ringgit of 1MDB funds.
The Edge is reporting the proceedings of the 1MDB-Tanore trial live.
Users of The Edge Markets app may tap here to access the live report.