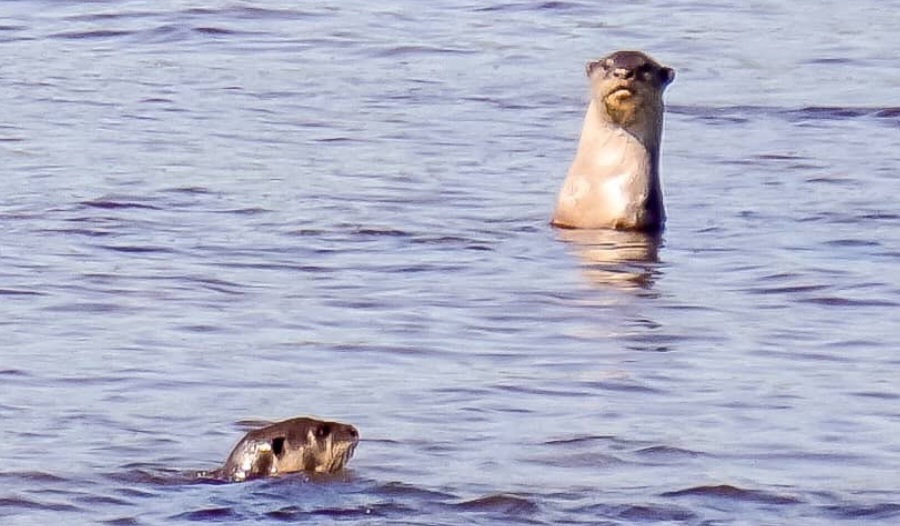 KUALA LUMPUR (Oct 18): Otters have been found to be living near Kuala Lumpur International Airport (KLIA) in Sepang, Selangor, reported the Malay Mail today.
The report stated that Malaysia Airport Holdings Bhd (MAHB) Twitter posted photos of the water loving mammals in their element near the country's largest airport.
According to the report by the news portal, the photos were contributed by aviation enthusiast Nigel John Shim from Kuching.
It was also reported last month that otters were sighted at Taman Tasik Metropolitan Kepong in the city.
"Umm.. sir, how can we help you?" asked these otters. Our planespotter friend recently spotted them near KUL. Do you know how many types of otters are there in Malaysia? Do let us know in the comment section below! @sunfloweraidil @WWFMy pic.twitter.com/SfnwbET03j

— Malaysia Airports (@MY_Airports) October 18, 2019
Residents from around the surrounding areas such as Selayang and Batu Caves who usually go to the park/lake to exercise, walk or jog have been pleasantly surprised to witness the Kepong otters' antics.
Wildlife experts interviewed by Malay Mail were "unable to ascertain how these otters made their way to Taman Tasik Metropolitan".
The water catchment areas and rivers of Singapore are also now well known for hosting a number of otter families.
Records show that Malaysia has four species of otters that are "protected".
So, please do not kidnap them as pets.